Two new tasty bagels for the festive season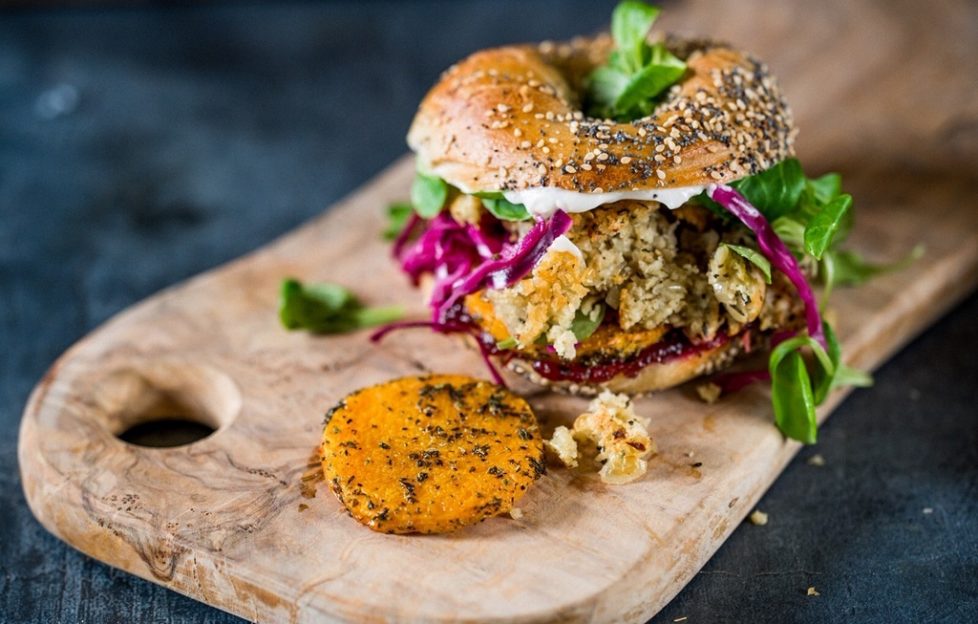 The festive season is now upon us – and so are new fillings from Bross Bagels.
Edinburgh chain Bross Bagels – with four shops across the city – launched their festive bagels on 1 December, with brand new fillings for 2019, and will run throughout the whole month in all four shops.
They are available in both vegan and the turkey varieties.
The vegan (priced £6.50 and available in all shops) comprises a herb roasted butternut squash, vegan stuffing, spiced cranberry sauce, pickled red cabbage, lambs lettuce and veganaise.
The turkey bagel 6.50 – available in all shops – served hot off the grill in Leith and Bruntsfield) is made from turkey, brie, sage & onion latke, bacon lardons, spiced cranberry sauce and mayo.
They have also teamed up with the amazing Social Bite charity as a way of giving back this Christmas. For every festive bagel sold in any of their shops throughout the month of December, 50p from each festive bagel will be donated to Social Bite.
Social Bite said: 'The social bite team are hole-y thankful for the support of Bross Bagels! We are all huge fans of Bross and thrilled to get them on board as part of the Christmas Pay it Forward Campaign.
'The money raised from each Christmas bagel will go directly towards supporting our free food provision for individuals experiencing homelessness and food poverty. If you're in Edinburgh, be sure to get to Bross and try their Christmas bagel!'
For more details visit www.brossbagels.com