Young Scots chef wins top award for Flavour & Flair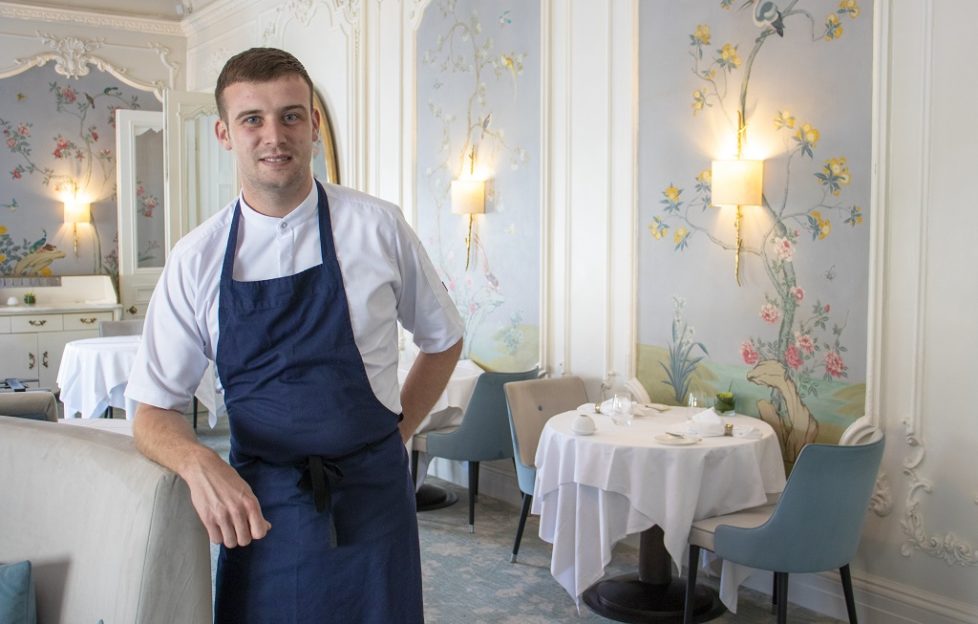 A young chef at a Scots hotel has been awarded the Flavour & Flair award 2019, the Hilton F&B Talent Competition for UK, Ireland and Israel.
The UKIRIS talent competition is designed to bring together and showcase the talent that Hilton has across the UK, Ireland and Israel – and it's been won by 25-year-old Jake Hassell, Junior Sous Chef of The Pompadour in Edinburgh.
Team members compete against each other across three disciplines (Culinary, Pastry and Mixology), with the finalists from each region going head to head in the UK.
The competition is an opportunity for talented chefs to step up, be recognised and claim their place amongst the elite. Jake took his skills from his experience at The Pompadour, showed off his creativity and impressed the judges with his lamb dish which featured a secret ingredient – tea!
The Flavour & Flair award is by no means Jake's only achievement this year, he was also promoted to Junior Sous Chef at the Pompadour and was a finalist for HIT Scotland's prestigious Andrew Fairlie scholarship.
At The Pompadour, serving dishes of high quality produce, presented with a creative flair is of the upmost importance. Sample some of Chef Jake's culinary skills with the 7-course mystery menu at The Pompadour – will you break the wax sealed menu to reveal each dish or wait to be wowed by the award-winning chefs?
The Pompadour, one of Scotland's most magnificent dining rooms, is known for stunning views of Edinburgh Castle and Princes Street, and exquisite hand-painted wall panels.
For more details visit www.thepompadour.com.