Fhior offers a delicious idiosyncratic menu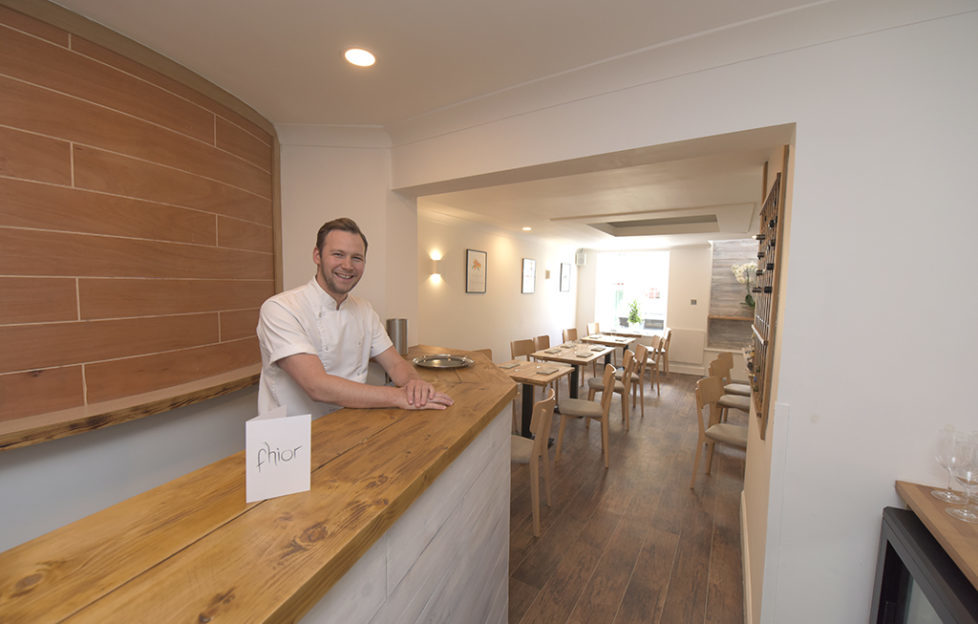 It's safe to say that the departure of Scott Smith from Norn the day after picking up its gong for 'Best Restaurant' at the Edinburgh Restaurant Awards was something of a shock.
In his short time at the helm of the much-lauded and multi-award-winning Norn, he established the Leith restaurant as one of the must-try destinations for local and visiting foodies before the chef and his wife Laura exited.
They have turned up on Broughton Street in their own restaurant, named 'Fhior', which is an adaptation of the Gaelic word for 'true'.
Smith told me he's 'free to do whatever I want' at Fhior, and he's certainly lived up to that aim with an idiosyncratic set menu of either four or seven courses showcasing his remarkable talent.
Each dish is a tiny yet perfectly formed explosion of taste. The title of each dish is three of four words, but the mix of the complementary (chicken, mushroom, barley, lovage), unexpected combinations (lobster, rhubarb, cucumber) and obscure ingredients (bulrush, guanciale, chamomile) demands your attention.
Like the decor of his new restaurant, Smith's dishes are uncluttered, bright and fresh; pared-down yet bursting with personality. My favourite was the hogget with baby gem lettuce, pea and goats curd, but the white chocolate, beremeal (Smith's signature) and seaweed was also a treat.
Two well-judged dishes – halibut, rainbow chard and salt marsh herbs to start, and strawberry, amaranth and nasturtium to finish – completed the ensemble.
As at Norn, foraging isn't so much a preoccupation as an obsession. No appreciation of Fhior would be complete without mention of the memorable paired wines. Whether it was the hatzidakis from Santorini, Christelle Guibert's rich orange Itata Muscat or the incredible biodynamic Beck Ink 2016, sommelier Stuart Skea's bravura selection of paired wines comfortably lived up to Smith's food – and that's no mean feat.
Fhior, 36 Broughton Street, New Town, Edinburgh, EH1 3SB.
0131 477 5000