Carol Smillie puts her trust in chef Nico's new menu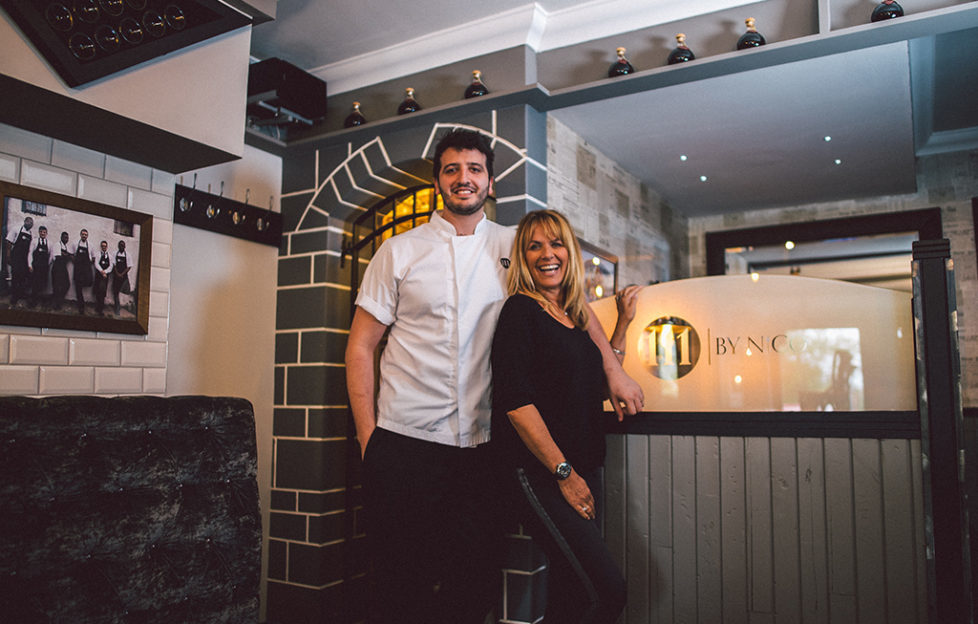 From Changing Rooms to dining rooms, TV presenter Carol Smillie has appeared in the newest video from Scottish celebrity chef Nico Simeone.
Having been the face of the late nineties and early noughties BBC home makeover show Changing Rooms, Carol features in a new online video recorded at the trendy 111 by Nico restaurant in Glasgow, where we see a very witty Carol take on a fun food challenge.
The restaurant invited Carol to preview the October menu with a 'blind tasting' experience.
Carol was kept unaware of her food identity as Nico and his team cooked up a five course menu in an up tempo, fast moving and humorous interactive food game captured for online platforms. The series creates a fun and memorable way of enjoying his latest food creations at 111 by Nico restaurant in Glasgow's West End.
TRUST is the dining experience at the award winning restaurant that asks guests to leave the decision of what to eat to the team of chefs.
The TRUST five course tasting menu is an immersive experience where the guest will choose from a list of 12 ingredients to make up their five course tasting menu. TRUST will be placed in the hands of the talented team of chefs who will create dishes around the guests chosen ingredients.
Never the same dinner twice, the TRUST menu begins with an amuse bouche highlighting local ingredients, then guests this October enjoy individual courses such as Ox Cheek, Seaweed Cured Sea Trout or Pumpkin – the options are endless! The five course tasting menu ends on a sweet note with a decadent dessert that include ingredients of Passion Fruit and Chestnut.
TRUST is priced at £25 per person and the 12 ingredients listed on each menu card will change on the 1st of every month. 111 by Nico have also designed drinks that will enhance and compliment the TRUST menu. They have sourced fine wines from around the world to local craft breweries to independent Whisky and Gin distilleries. The matching drinks pairing costs £22. TRUST is now available at the restaurant.
In addition the restaurant will launch a gastronomic leap of faith with TOTAL TRUST. From October 1st, the five course dinner (also priced at £25 per head) is designed by the chefs and every element of the menu is a surprise. The TOTAL TRUST menu is an experience to be enjoyed by the entire table.  Bookings must be made in advance.
The October Menu Card is available at 111 by Nico from 1-31 October – Amuse Bouche: French Onion Soup. Course two: Glen Almond Partridge Terrine; Heirloom Tomato; Seaweed Cured Sea Trout. Course three: Ox Cheek; Tiger Prawns & Nduja; Caramelised Cauliflower. Course four: Lammermuir Grouse; Bouillabaisse; Jerusalem Artichoke. Course five: Pumpkin; Passion Fruit; Chestnut.
Born in Glasgow, to Italian parents, Nico Simeone was raised in a family of Mediterranean foodies.
He is the mastermind behind the innovative restaurant brand, Six By Nico. The restaurant brand creates a new menu every six weeks and has gone through a number of themes since opening their first restaurant site in Glasgow's Finnieston area last year, ranging from Childhood to New York and Disney, and opening in Edinburgh on Hanover Street with The Chippie theme menu in March 2018. 111 by Nico was founded in 2015 at 111 Cleveden Road, Kelvinside, Glasgow.