Capital's first pizza pub is now open for business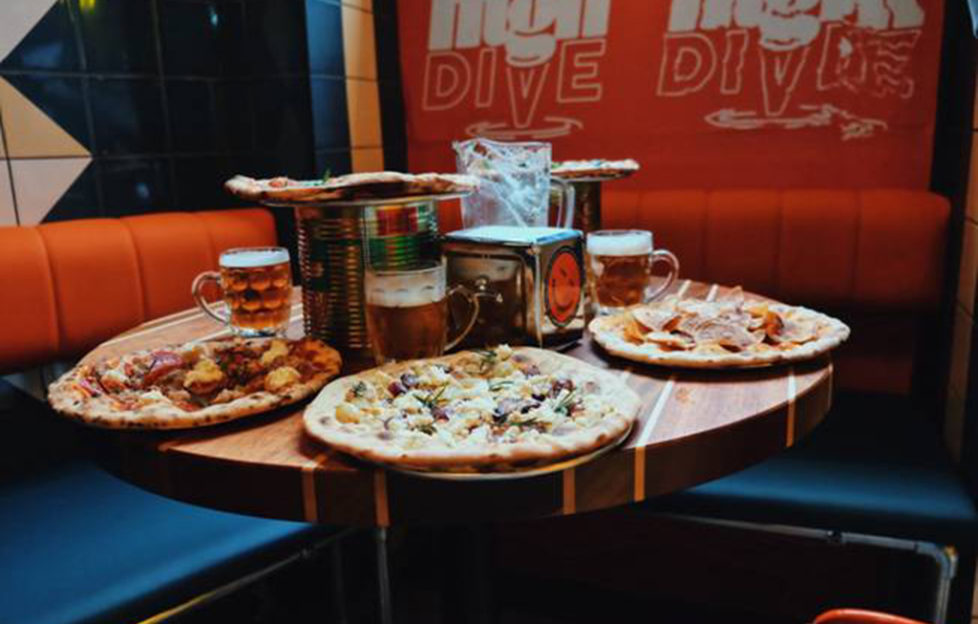 The award-winning Civerinos Food Club in Edinburgh has a new addition – The High Dive pizza bar.
The capital's very first 'pizza pub' is situated on St Leonard's Stree,t which is the former Old Montague Bar, promises all day breakfast, world-class pizza and drinks until late with banging tunes from the renowned Civerinos family.
Civerinos are already known in the city for their New York style wood fired pizzas and modern Italian street food with their secret classic family recipes passed down through generations.
One of a kind to the city of Edinburgh, Civerinos has two already established city centre locations – Civerinos at Hunter Square on The Royal Mile and Civerinos Slice at Forrest Road.
The newest addition to add to their collection, The High Dive is a family-friendly reasonably priced neighbourhood pizza bar which is ideal for laid back dining and drinking with friends.
Open seven days from morning until night even features their Speakeasy Civerinos Slice dining area through the back for their pizza lovers who want a little more privacy.
Open from 9am with complimentary filter coffee and wifi, the new menu features all day breakfast with their amazing home-made granola bowls, super fruit smoothies and their breakfast pizzas to start your day off in style.
Their Civerinos Slice pizzaswill feature all of their pizza fans most loved toppings starting from £5 which are all made with san marzano tomatoes, the finest double zero flour and 100% mozzarella as well as their top secret ingredients are all perfect for sharing.
To finish, they have featured some of their most sought after Italian style desserts including their Zeppole hot doughnuts (house made doughnuts served with whipped cream and the option of adding nutella) and of course the all time favourite – their Nutella calzone, filled with nutella, banana, pistachio nuts and raspberries.
Visit www.civerinos.com for details.