COCO and Talisker team up for an Easter Egg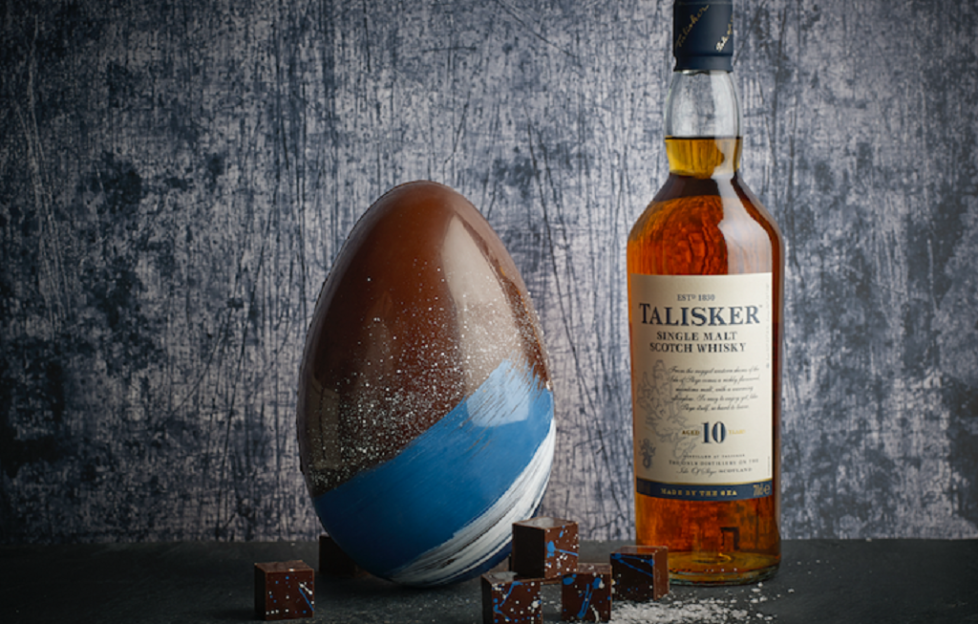 Talisker whisky has partnered with Edinburgh-based chocolatier COCO to create its first ever Easter egg.
The dark chocolate sea salted shell encases a selection of indulgent Talisker Whisky sea salted caramels, reflecting the rugged elements of the homeland of Talisker using sea salt from the shores of the Isle of Skye.
Talisker Whisky, the award-winning single malt Scotch, pairs perfectly with dark chocolate, resulting in a marriage of intense and indulgent flavours in this luxurious Easter Egg, marking the first development from Talisker into the delectable world of chocolate.
The Talisker Easter Egg combines the rich premium dark chocolate from COCO Chocolatier, made using the world's finest South American cocoa, with sea salt straight from the home of Talisker on the Isle of Skye.
Accompanying the Easter egg are bespoke Talisker Whisky sea salted caramels – for a smokey, salty bite of the dramatic coastline of the Isle of Skye.
Jason Clark, Talisker brand ambassador GB, said: 'As a whisky fan first and foremost, and a chocolate fan a very close second, this has been a great collaboration to work on.
'The flavour profile of Talisker Whisky works exceptionally well with the rich and sweet flavours of dark chocolate.
'The salty tones and pepper spice of Talisker perfectly complement COCO Chocolatier, the ultimate Easter treat. The use of the sea salt from the Isle of Skye in both the egg itself and the sea salted caramels connects them with Talisker's homeland, and its deliciously distinct made by the sea character.'
Debbie MacLennan, NPD manager at COCO Chocolatier said: 'We are delighted to partner with Talisker Whisky for this exciting project, this is the first time we have collaborated with a premium drinks brand to create a product like this. This collaboration is particularly special to us, as Talisker shares our Scottish heritage, which we have infused throughout the Easter Egg and sea salted caramels.'
Available to purchase from CocoChocolatier.com and shop.malts.com priced at £35 this is the ultimate Easter treat.