Exercise each day with Scottish Ballet online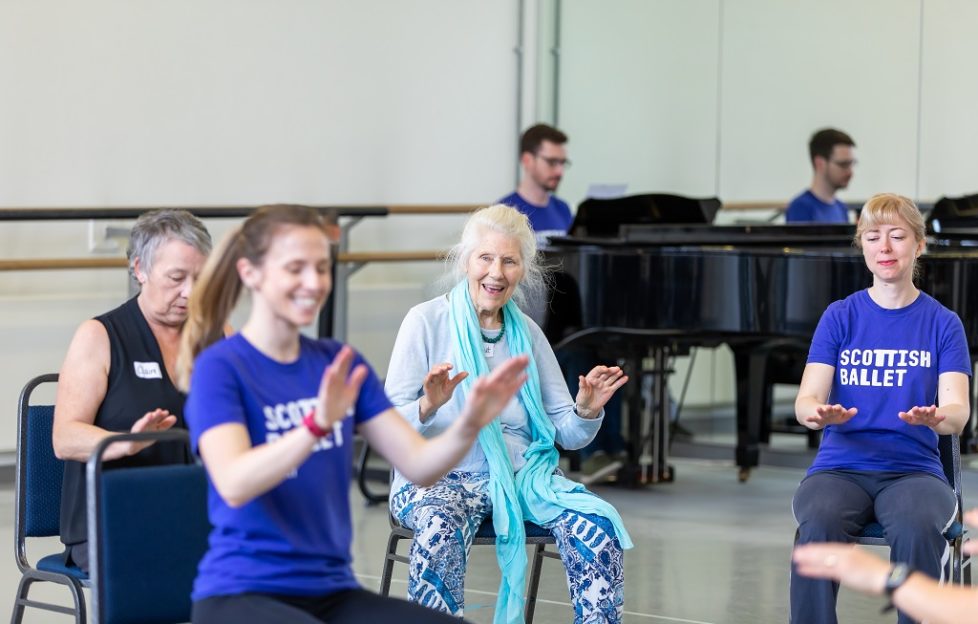 Scottish Ballet is joining the indoor health and fitness video craze, which have come to prominence with the lockdown over coronavirus.
It is now presenting its dance health classes digitally to connect with communities in Scotland, and beyond.
As Scotland's National Dance Company, Scottish Ballet aims to bring the benefits and joy of dance to everyone.
Committed to supporting communities in Scotland during these unprecedented times, Scottish Ballet will be delivering its SB Health programme digitally in a bid to target isolated people, and get the nation moving.
Launched today, it offers a daily live stream on its Facebook channel, ensuring that the Engagement Team can continue work in supporting people living with neurological conditions through classes that include Dance for Parkinson's, Time to Dance for people living with dementia, and Elevate for people living with Multiple Sclerosis.
In addition, Scottish Ballet will be connecting with intergenerational audiences by creating classes for dancers of all ages, abilities and backgrounds.
Regenerate is a dance class for people over 60 to exercise body and mind, and build strength, technique and creative movement.
Family Barre, led by principal dancer Bethany Kingsley-Garner, is a dance class for parents and children to move together and benefit from creativity and imagination.
Talking about the initiative, CEO/artistic director of Scottish Ballet, Christopher Hampson, said: 'At Scottish Ballet, dance is our primary connector to each other and our communities. More than ever, we need to make sure people stay connected to their support networks and our SB Health participants are an extension of the Scottish Ballet family.
'Streaming our dance health classes online supports all those that normally engage with us – but please share the joy of the classes with those who might not have ever experienced them. We welcome everyone!'
Catherine Cassidy, director of engagement at Scottish Ballet, said: 'During these unprecedented times, we feel it is vital to be continuing our engagement work to connect with communities, and help support people's physical and mental wellbeing.
'We are delighted to be offering this innovative initiative digitally, bringing the benefits of dance to homes in Scotland, and beyond.'
Designed to offer a form of routine, the classes will be led by Scottish Ballet's experienced Engagement Team to connect communities and help improve co-ordination, balance, fluidity and movement, as well as circulation, muscle tone and mental wellbeing.
The Digital SB Health classes started today at 11.30am, and will run as live streams on Facebook at the same time every week day. The programme will include:
Monday: Dance for Parkinson's Scotland;
Tuesday: Elevate (dance for Multiple Sclerosis);
Wednesday: Time to Dance (dance for dementia);
Thursday: Regenerate (60+);
Friday; Family Barre for parents and children, led by principal Bethany Kingsley-Garner.
For more information, visit www.scottishballet.co.uk
To connect with Scottish Ballet on Facebook, visit HERE.