The Scottish Gallery launches online exhibitions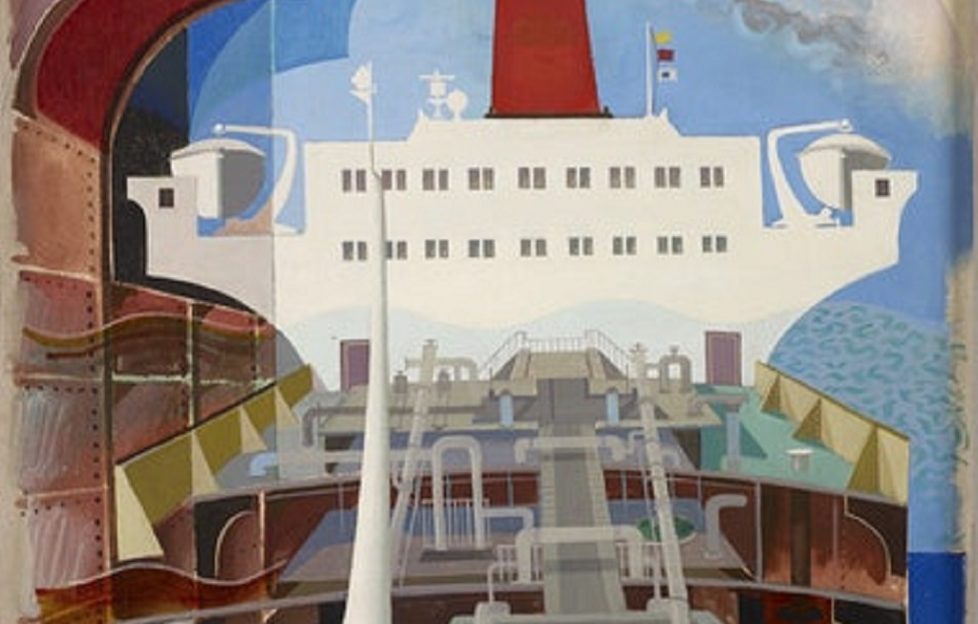 The Scottish Gallery in Edinburgh has temporarily closed its doors for the first time in 178 years as the nation goes into lockdown.
However, rather than close itself entirely, the gallery is making its presence felt online.
A spokesman for the gallery told Scottish Field: 'Roald Dahl once said that "life could change in the spin of a sixpence".
'We are now working remotely and online to continue the work of the Gallery and to serve our artists and gallery friends as best we can.
'We have created a variety of new content and recommendations for you including our Great Scots in Isolation project.'
William Crosbie – The Devoted Creative is a charming, vintage exhibition which offers new insight into the life and work of William Crosbie (1915-1999). The exhibition covers the artist's career and includes examples from the 1930s to 1990s.
Born in Hankow, China, Crosbie trained at Glasgow School of Art and Paris before the outbreak of WWII. He exhibited widely and undertook numerous large scale public commissions.
You can view the fully illustrated publication online and discover more about this unusual artist, included are archive images and texts.
View The Devoted Creative HERE.
Alex Knubley – From Harris to Humbie is a short film of Alex Knubley in her Shedio (studio at home) and in The Gallery Garden to bring Alex to you. A trained artist and horticulturist, Alex has redesigned and worked her magic in the Gallery Garden for the past five years.
She said: 'My work is loosely based on the fields, forests and beach walks I take with my family and our dog; from our summer holidays exploring the Hebrides to weekend jaunts to the borders, we have travelled the length and breadth of Scotland. Having turned 50 recently, this last year has been a period of self-discovery, and by immersing myself in these surroundings, I have had time to re-engage with the landscape around me throughout the changing seasons.'
View From Harris to Humbie HERE 
Masters of Slipware: East & West is an exhibition which explores the work of two exceptional masters of slipware, Clive Bowen and Masaaki Shibata. This is a titanic union of a classic British Studio Potter and Japanese Master Potter who both enjoy a shared language of slipware. A fully illustrated publication is available to view online, including an in depth interview with Clive Bowen.
Recent film footage taken by Drew Raitt shows Clive Bowen in his Shebbear Pottery in Devon. You can browse and view all available work online including recent additions from Clive's latest firing which was unpacked from the kiln.
View Masters of Slipware HERE