Veganuary: Spar's own-label wines turn vegan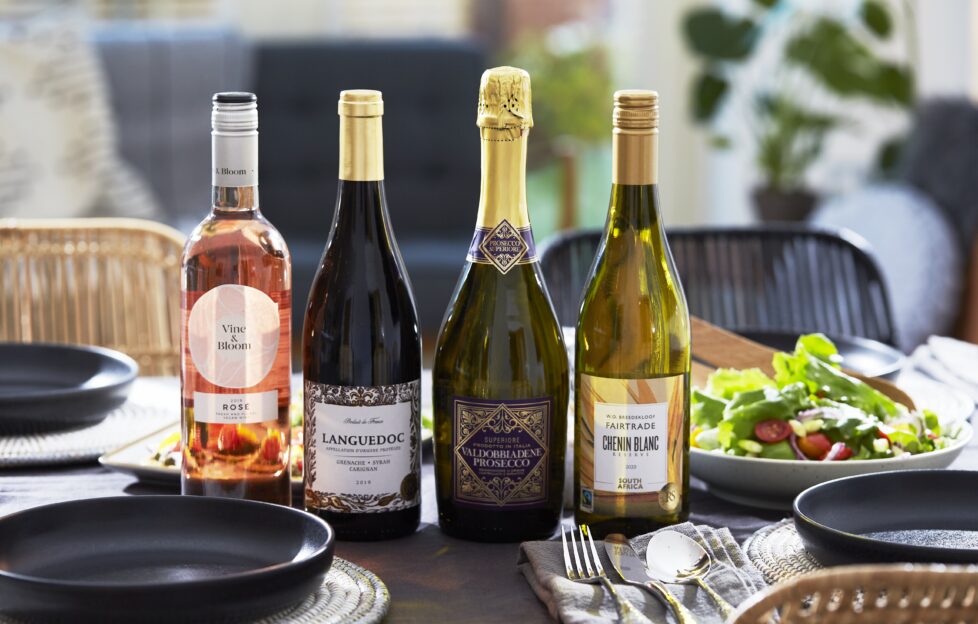 As 'Veganuary' continues, Peter Ranscombe recommends wines from Spar's own-label range, which has turned vegan.
WHY isn't all wine vegan?
It's a good question, and one I get asked a lot at wine tastings.
Don't worry – winemakers are sneaking slithers of steak into their vats or grating gorgonzola into their barrels.
The main culprits that stop wine being vegan are some of the materials such to "fine" and "stabilise" the wine.
Fining involves adding a substance to the liquid to gather up microscopic particles, like proteins, so they can be filtered out.
Winemakers fine their wines to remove substances that might make the wine go hazy; posh wines that take longer to make are less likely to be fined because the particles will drop to the bottom of tanks or barrels of their own according, but fining speeds up the process for cheaper wines, saving the winemaker – and us consumers – time and money.
Lots of different fining agents have been used over the years, including albumin from egg whites, casein from milk, gelatin from leftover meat, and isinglass from fishes' swim bladders.
Nowadays, more and more winemakers are moving over to mineral-based fining agents – the most common is bentonite, a clay found most extensively in Wyoming, in the United States.
Some traditionalists still want to use egg whites and other animal-based products, but – traditions aside – there's really no reason why all wine can't be vegan.
As an interesting aside, several biodynamic winemakers have told me that their wines can't be labeled as vegan because they use horses to plough their fields – and horses are beasts of burden.
Spar's own-label wines are now all vegan
In among all the dozens of press releases and emails about "Veganuary" over the past few weeks, one stood out for me.
Spar announced that its entire own-label range of wines has now become vegan.
My curiosity was piqued.
How many wines were involved? Was this a big achievement?
A bit of digging revealed that Spar had been working with its suppliers for three years to turn its own-label range vegan.
Half of the 70 wines in the range needed to switch to using mineral-based fining agents instead of organic materials.
In my book, that's a good effort – Spar says it's the first UK grocer to switch to an all-vegan own-label range, and I expect other supermarkets will follow suit.
As I noted during the first lockdown, convenience stores such as the Co-op, Scotmid, and Spar are the only food and wine retailer for many of us in rural Scotland.
The quality of Spar's wines has risen in recent years, after the chain appointed master of wine Philippa Carr as a consultant back in 2017.
As "Veganuary" draws to a close, it's great to see a player like Spar taking the needs of consumers seriously when it comes to its own-label wines.
Two to try from Spar's own-label wine range
Regional Selection Languedoc Red (£7.49, Spar)
A great-value blend of grenache, syrah, and carignan from the Languedoc region in southern France. Made for Spar by Jean-Claude Mas, who has mastered the production of good quality wines in large quantities. The vanilla from the oak adds a touch of roundness without masking the mix of blackcurrant, blackberry, and raspberry flavours.
Regional Selection South African Reserve Chenin Blanc (£6.49, Spar)
Textbook South African chenin blanc, combining crisp acidity with enough green apple and peach flavours for balance. A simple, straight-forward white, with enough texture to handle roast chicken or meatier fish.
Read more of Peter's spirits, wine, and beer reviews on his blog, The Grape & The Grain