These pancake pairings are flippin' marvellous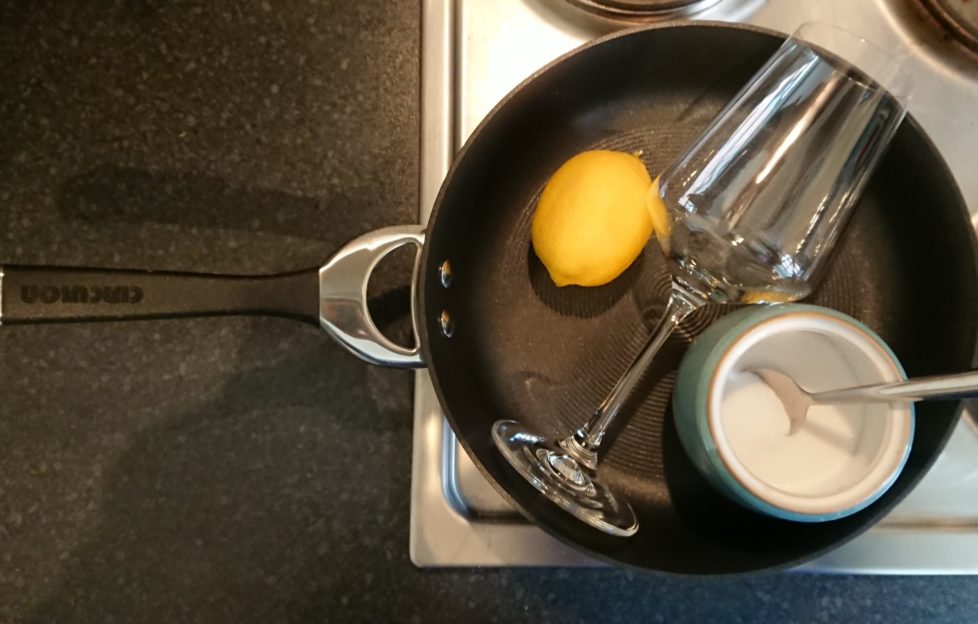 Whether you're serving savoury or sweet fillings, renowned tosser Peter Ranscombe has donned his pinnie to pair pancakes to wines.
PREPARE for an #earworm to be stuck in your head – because it's pancake day, it's pancake day, it's p-p-p-p-p-p-p-p-pancake day.
And, as Sir Tony Robinson and Danny John-Jules taught us, it's time to grab a frying pan – or your dedicated "crepe pan" if you live in Morningside or Milngavie – and get mixing that batter.
Then, as we're peeling the umpteenth pancake from the kitchen ceiling, we'll remember why we only go through this rigmarole once a year.
If you're breaking out the eggs, flour and milk – not forgetting that all-important pinch of salt – for Shrove Tuesday then here's a selection of wines to match your fillings and toppings, whether they be sweet or savoury.
THE TOPPING: Lemon and sugar
THE WINE: Beerenauslese
Let's start with the classic lemon and sugar. Trek across the Alps from France to Austria for the 2017 Domäne Wachau Beerenauslese Terrasen (£16.96, Cellar Door Wines) with its mix of sweet and tart lemon aromas accompanying biscuit notes on the nose. It's bright, it's tangy and it's delicious on its own if you can't get those pancakes to flip.
THE TOPPING: Honey, honey
THE WINE: Late harvest
The grapes used to make "vendange tardive" or late-harvest wines are left on the vine for longer, allowing extra time for their sugar content to build up. The 2019 Yealands Estate Single Vineyard Late Pick Riesling (£15.95) from Marlborough in New Zealand combines the freshness of a traditional dry riesling with honeyed peach and lemon sherbet flavours.
THE TOPPING: Maple syrup
THE WINE: Tokaji
Time to turn up with winemaking and introduce some oak barrels to add caramel, toffee and butterscotch flavours to our dessert wines. Tokaji is Hungary's famous sweet white wine and the 2011 Disznókő Tokaji Aszú 5 Puttonyos (£24.99 for 500ml, Costco) is a textbook example, with rich and rounded biscuit, caramel and toffee flavours.
THE TOPPING: Fresh berries
THE WINE: Pink fizz
Banfi is the biggest Brunello business, but its bubbles are also brilliant. The 2018 Castello Banfi Rosa Regale (£16.95, Wine Direct) is a sparkling rosé – verging on red – made from the brachetto in Piemonte. It sparkles with lots of strawberry and raspberry flavours to match your berry choices.
THE FILLING: Chunky chicken
THE WINE: Buttery chardonnay
Whether it's coming out a tin or not, chicken in a white wine sauce is a classic crepe concoction. A creamy and buttery chardonnay will cluck along nicely beside the chicken. I'm opting for the Terrazas de los Andes Reserva Chardonnay (£16, Clos 19), which demonstrates how Argentinian chardonnay can be fresh and restrained, while still retaining that deliciously rounded buttery mouthfeel.
THE FILLING: Beef or mince
THE WINE: Sun-drenched grenache
This is probably the best-value wine I've sampled in ages – the Summer Road Old Vine Grenache (£8.49, Waitrose) is bursting with fresh blackcurrant flavours, bordering on blueberry. The freshness of the crisp acidity will work nicely with the greasy crepes, while the chewy yet well-integrated tannins will tear their way through the beef, whether it's mince or stringy steak. Brings back happy memories of the Gorgeous Grenache that Thistledown Wines made for Marks & Spencer a couple of years ago.
And, just in case you need a new #earworm after all those p-p-p-p-p-p-p-p-pancake day references, here's the Maid Marion & Her Merry Men theme tune, just to finish you off…
Read more of Peter Ranscombe's blog entries about whisky, wine and other drinks on The Grape & The Grain at https://www.scottishfield.co.uk/grapegrain/