Steve Daniel: Finding wines off the beaten track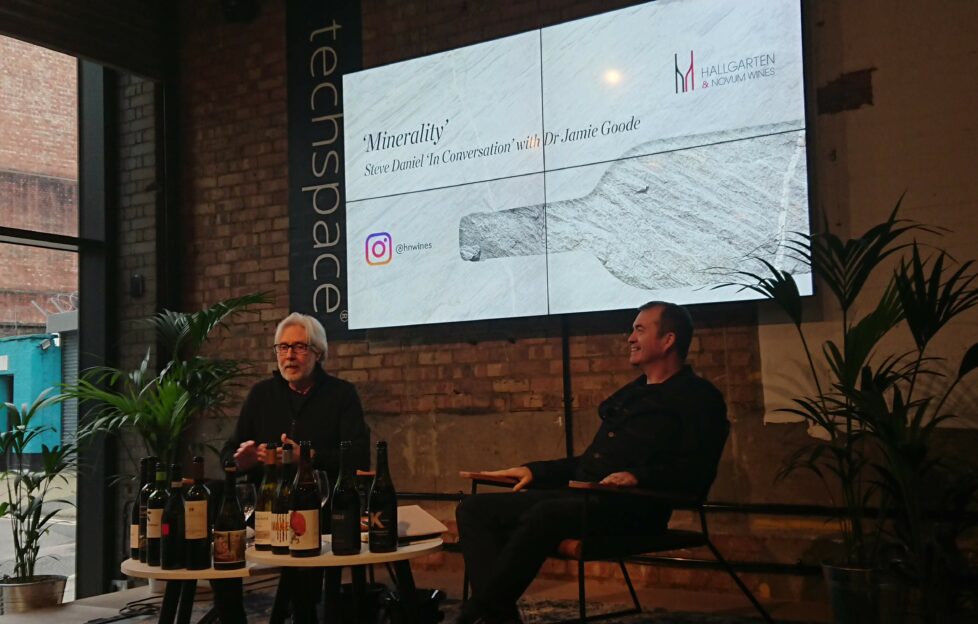 Steve Daniel, a buyer at wine importer Hallgarten, is sharing hidden gems from Georgia, Lebanon, and North Macedonia, writes Peter Ranscombe.
FEW words make a wine writer's heart leap like "off the beaten track".
In a world full of pinot grigio and Prosecco, cabernet sauvignon and sauvignon blanc, it's nice to lift your eyes to the horizon and gaze at some of the lesser-known grape varieties from more unusual countries.
That's why – pre-lockdown – I enjoyed trips so much to places like Georgia and Central Turkey.
Even during the pandemic, it's been fun to "explore" new countries virtually, including with an online "press trip" to Lebanon.
"Off the beaten track" was also the theme for two recent online tastings hosted by Diana Thompson at Wine Events Scotland.
Joining Thompson on Zoom was Steve Daniel, a wine buyer at importer Hallgarten.
Daniel has a great reputation within the wine trade for picking unusual yet satisfying bottles.
These are not novelty wines, but instead bring a whole new dimension to the wine lists of the restaurants that Hallgarten supplies.
After all, how often can you say that you've tried an assyrtico from Lebanon or a vranec from North Macedonia?
Daniel is also a bit of thinker – his discussion about minerality with wine writer Jamie Goodie is still one of the most enjoyable wine masterclasses I have attended.
Tasting notes
LEBANON: Château Oumsiyat Cuvée Membliarus Assyrtico 2018 (£11.99, Novel Wines)
Assyrtico, with all its various spellings, is usually found in Greece, but this example is from Lebanon. It's simply awesome – attractive lemon on the nose and that intriguing note that walks the line somewhere between wood smoke and sea spray. Its high acidity is balanced by lemon and more savoury lemon rind. It lacks those salty notes found on assyrtiko from the Greek islands – a bit like finding an albarino outside Rias Baixas – yet that's perhaps harsh criticism as it's an outstanding white wine in its own right.
GREECE: Monemvasia Winery Kydonitsa Tsimbidi Laconia 2019 (£11.99, All About Wine)
It took me a few goes to get my head around this wine. Pronounced and expressive peach, lemon, and honeysuckle on the nose lead into high acidity and a muscat-like floral flavour on the palate, with more lemon and sharper lemon rind. It's a really intriguing mix of sweet and sour.
GREECE: Domaine Foivos Robola Kefalonia 2020 (£16, Bedales Wines)
After assyrtiko, robola is probably the next most easily-recognised Greek white grape. All the lemons on the nose and on the palate – from richer curd through to more savoury rind – and tangy acidity. That acidity makes it quite hard work on its own, even for a white wine fan like me, but it'll come into its own alongside fish and seafood dishes.
GREECE: Gaia Wines Notios Peloponnese 2019 (£12.95, Hic)
A blend of Greek variety agiorgitiko and 15% syrah, although the style is much closer to a South-East Australian "shiraz" rather than a "syrah". Its nose is full of bright and fruity red cherry, strawberry laces, and blueberry, with juicy red fruit on the palate, including more of those red cherry and strawberry laces. Style-wise, it lies somewhere between pinot noir and a beefier Beaujolais.
GEORGIA: Vachnadziani Winery Classical Saperavi Kakheti 2017 (£12.25, Strictly Wine)
Saperavi is the beach head black grape for Georgia, appearing on more and more wine lists and more and more independent bottle shop shelves. It doesn't all taste like this one. This has a really distinctive style, with pronounced black cherry and blueberry, tomato sauce, and heavy roast meat on the nose. That meat turns from roast to burnt on the palate, where it's joined by plum, vanilla, and more black cherry. It needs food for full balance, but would make an ideal barbecue treat, with plenty of character to survive some outdoor sipping.
NORTH MACEDONIA: Cuvee Methodius Vranec Tikveš 2019 (£10.50, Oddbins)
The kind of wine for which Oddbins used to be famous, so it's great to see this back on its shelves. Juicy and approachable, again like an easy-going South-East Australian shiraz, with a twist of tannin and concentrated black cherry, blackberry, and spun sugar flavours.
*Stockists and prices updated during April 2022.
Read more of Peter's articles about whisky, wine, and other tipples on his drinks blog, The Grape & The Grain