Six of the best English still wines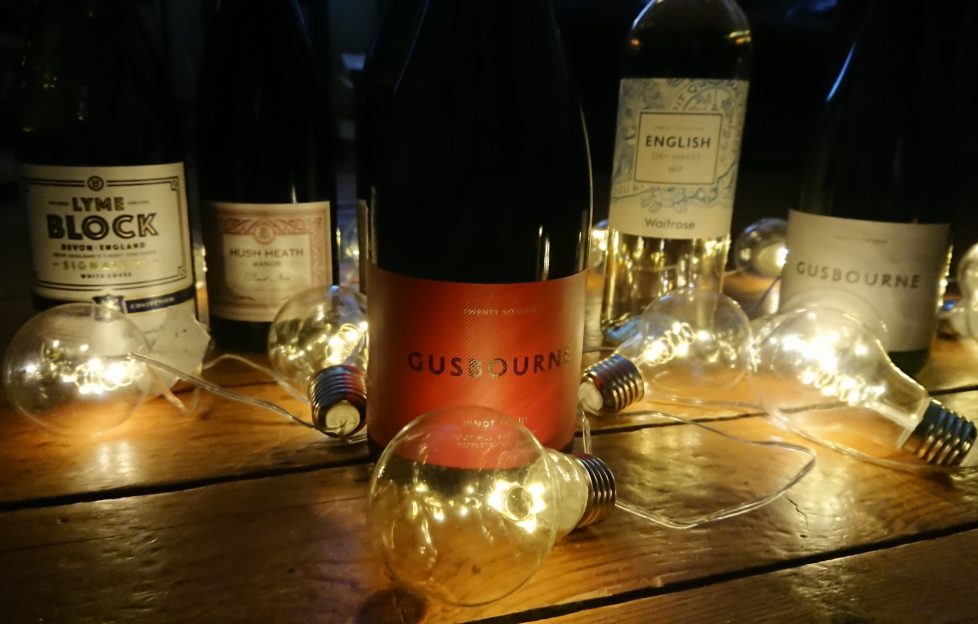 There's more to English wine than its award-winning sparklers, as Peter Ranscombe reports.
IT'S hard to argue with the prowess of English sparkling wines, with the "Auld Enemy's" bubbles scooping prizes at competitions ranging from the Sommelier Wine Awards through to consumer group Which?'s annual taste test.
Along the way, the industry has chalked up a clutch of firsts, from Camel Valley in Cornwall becoming the first native producer to be granted a royal warrant through to Taittinger becoming the first Champagne house to plant vines on this side of the Channel and Nyetimber's Cherie Spriggs becoming the first winemaker from outside Champagne to be crowned as the International Wine Challenge's sparkling winemaker of the year.
It's not just about the bubbles though – fans are flocking to England's still wines, which range from those produced using little-known cool-climate varieties such as bacchus and dornfelder through to more mainstream grapes like chardonnay and pinot noir.
The wines are becoming more accessible too; rising production has started to drive down prices, with supermarkets stocking a greater selection of bottles.
Waitrose has long championed the native wine industry – even investing in its own vineyards and winery for its Leckford Estate sparkling brand – but our latest wrap up also includes the first English wine in Aldi's "exquisite collection".
The Grape & The Grain has regularly featured both still and sparkling wines from England and will continue to do so – especially as a greater range of vino becomes available north of the Border.
In the meantime, here's a snapshot of bottles worth seeking out…
English Dry White, 2016 (£8.99, Waitrose)
A great introduction to the still wines of England, with a pronounced nose full of elderflower and asparagus, alongside some fruitier peach and lemon notes thrown in for good measure. Its fresh acidity and elderflower flavours will appeal to sauvignon blanc drinkers who may not have heard of the seyval blanc grape. The bottle forms part of the upmarket grocer's "blueprint" range, which is well worth exploring.
Exquisite Collection Lyme Block, 2018 (£9.99 Aldi)
Made for Aldi by the Lyme Bay Winery in Dorset, this blend of bacchus, pinot blanc and other white varieties really caught my eye at the German discount grocer's spring tasting in London. Its aromas and flavours aren't as pronounced as Waitrose's introductory white, but it has some delicious fresh lemon juice and more savoury lemon rind notes, plus that tell-tale crisp English acidity.
Hush Heath Estate Skye's English White, 2017 (Equivalent to £15.85, The Fine Wine Company)
Stepping up a notch, Hush Heath's white has switched from a pure chardonnay in previous vintages to a blend of chardonnay and pinot blanc. The Kent winery's offering has a hint of butter and cream to help balance its freshness, as well as delicious green apple flavours. Chardonnay and pinot noir are two varieties used to make sparkling wine, so it's naturally they feature heavily among the quality end of still wine production too.
Gusbourne Guinevere Chardonnay, 2016 (Gusbourne)
Gusbourne's Guinevere is one of my favourite English white wines – it's full of the toasty and buttery notes that will appeal to fans of classic white Burgundy, but it's also got plenty of red and green apple flavours. This 2016 vintage will go on sale later this year and will only be available from "The Nest", the winery's visitors' centre in Kent, and to members of its Gusbourne Reserved wine club. Drinking it when it's so young feels like a crime; I tried the 2014 in December and the further integration of its acidity was worth the wait.
Hush Heath Manor Pinot Noir, 2017 (£22.50, Hush Heath)
Shifting across to the reds and pinot noir is the king of England's darker wines. When the sun shines throughout the summer on the south coast then there's the chance to get enough ripeness beneath its thin skin, producing flavours like the strawberry and raspberry found at Hush Heath. The characteristic acidity is still there in spades, offering the chance to pair with meaty fish wrapped in ham, salty roast chicken or even the softness of a fillet steak.
Gusbourne Estate Pinot Noir, 2016 (£24, The English Wine Collection)
I've raved about winemaker Charlie Holland's still wines on The Grape & The Grain before and this remains one of my favourite pinots, not just from England but full stop. The red fruit is more intense, centring around red cherry and red plum, with a sweeter curl of spun sugar from is oak ageing. Don't get me wrong, it's still packed full of freshness though, which means I'd love to see how this wine will age.