Six of the best budget beating festive bottles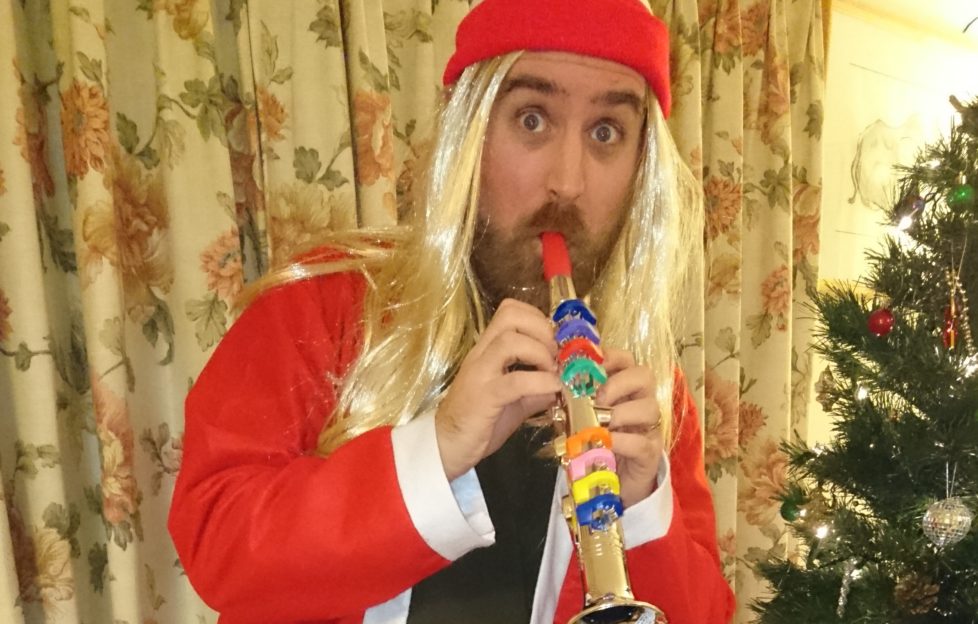 Peter Ranscombe picks wines to toast Christmas and Hogmanay without breaking the bank.
CHRISTMAS is expensive enough without feeling the pressure to spend a fortune on bottles that – let's face it – may be quickly forgotten in amongst the feasting and family and friends.
If you're going to sit down and enjoy a bottle with loved ones then that's a different story, but if you're looking for wines that are going to over-deliver without being over-priced then look no further than this cheeky wee half-dozen.
From festive fizz to get the party started through to some budget-friendly reds to pair with turkey, roast beef or steak pie, this selection will hopefully help to take some of the stress out of the Christmas grocery shopping…
FIZZ: Crémant d'Alsace Brut (£8.29, Aldi)
Crémant is a fantastic alternative to Champagne – it's made using the same technique as France's most-famous bubbles, but in the country's other regions. On the nose, it's bright with red and green apples, with more lemon rind and lemon curd flavours on the palate to balance the fresh acidity. This Crémant d'Alsace is part of Lidl's current Wine Tour promotion, but look out for the Crémant de Loire (£7.99) from its core range too in the Wine to Dine column Festive Fizz special in the January issue of the printed Scottish Field magazine.
CRISP WHITE: Vin de Pays du Gers 2018 (£5, Marks & Spencer)
You don't have to splash out on expensive Chablis if you're looking for a crisp, dry white to go with your turkey. Vin de Pays wines are made from grapes grown across wide French regions instead of very specific villages. Celtic fans shouldn't be put off by the name of the region – instead, take a sniff of the green pepper, lemon rind and apricot aromas, which lead onto concentrated lemon and apricot flavours, along with crisp yet well-balanced acidity.
CREAMIER WHITE: Silene Limoux Chardonnay 2018 (£10, Co-op)
If you like your whites with a bit more body and heft then keep your eyes peeled for this creamy chardonnay, made by Jean-Claude Mas in the Languedoc region in the South of France. Lots of pear, lemon and cream aromas, which are joined by red apple on the tongue. It's gentle and rounded, from its time spent in a mix of French and American oak. Mas is an expert at producing well-made wines at affordable prices, as I discovered during my visit last year.
GENTLE RED: Finest Marlborough Pinot Noir (£9, Tesco)
Pinot noir is a classic match for turkey, with its fresh acidity and gentle tannins. But pinot noir from its spiritual home, the Bourgogne or Burgundy in France, is getting more and more expensive as the years pass. New Zealand is seldom a cheap supplier of pinot noir, which makes this example from Tesco even more special because it captures the essence of the grape for under a tenner. All the classic aromas of wood smoke and wet dog by the fireside are present and correct, with strawberry jam and red cherry joining the party on the tongue.
ROAST RED: Toro Loco Organic Red Wine 2017 (£4.99, Aldi)
If you're opting for roast beef instead of the traditional turkey then you're going to need a red with a bit more oomph to match the meat. This organic Spanish red is fantastic value – it's made from the lesser-known bobal grape, with some added tempranillo and cabernet sauvignon, in the even lesser-known region of Utiel-Requena. Bright red cherry and light wood smoke aromas are joined by vanilla and blackberry on the palate, plus tannins with enough grip to break-down the roast beef.
BEEFY RED: Les Jamelles Reserve Mourvèdre 2017 (£8, Co-op)
I keep coming back to this wine again and again. If you're looking for a warm and rounded red to go with gravy in your new year steak pie then this is a great contender – tonnes of attractive blackberry, blackcurrant and light wood smoke on the nose, then juicier black cherry, vanilla and blackcurrant jam on the palate. There's enough structure to handle beef too. Wine producer Badet Clément's Les Jamelles range is well-worth exploring, including its syrah.
Read more of Peter Ranscombe's blog entries on The Grape & The Grain at https://www.scottishfield.co.uk/grapegrain/