Seven of the best from Brunello's 2014 vintage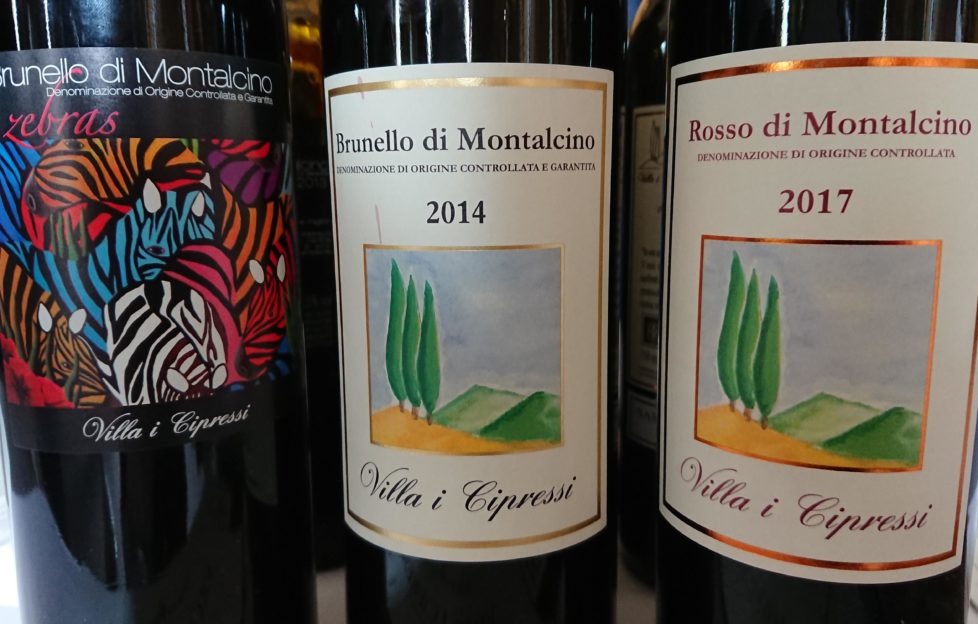 Wet weather and cool temperatures didn't stop some Brunello wineries from producing excellent bottles, writes Peter Ranscombe.
THINK Tuscany, think sunshine: whether it's Tony Blair wandering around in shorts and a t-shirt on his summer holidays or field after field of fragrant purple lavender swaying in the breeze, it's hard to picture Italy's most-famous wine region without imagining clear blue skies.
But what happens when the clouds gather, and the rain begins?
That was part of the challenge facing producers in the Brunello region towards the south of Tuscany during 2014.
Everything had been late in 2013 – the start of the growing season and then therefore the harvest too.
The result was wines that were praised for their structure and elegance.
A lack of sun and cool, wet weather during 2014 brought different challenges, with some producers struggling to ripen their grapes.
So much so that it was noticeable how few wineries brought 2014 vintages with them to last month's Barolo and Brunello tasting in London.
One of my favourites among those that did was the 2014 Frattoria dei Barbi Brunello Classico (equivalent to £35.33, The Fine Wine Company), with attractive floral notes of rose on the nose, along with woodsmoke and cedar.
On the palate, it was much more savoury, with cured meat and spun sugar, with its tannin and fresh acidity already well-integrated, like a powerful fist in a velvet glove.
What impressed me most about the 2014 Carpineto Brunello Classico (£35.95, Vinvm) was its superbly long finish, with lots of dark blackcurrant notes in amongst the redcurrant, cranberry and raspberry to balance the crisp acidity.
A mix of ripeness and structure was the order of the day with the 2014 San Polino Helichrysum Brunello, with sweet black cherry and bitter dark chocolate notes on the nose and then rich blackberry joining the cherries on the palate.
Classic wet dog and roast meat aromas on the nose of the 2014 Villa I Cipressi Brunello contrasted with a much sweeter palate, featuring red cherry and raspberry jam, accompanied by chewy yet well integrated tannins.
The 2014 Musico Brunello came in a richer and lusher style, with a sweet and warm nose full of red cherry, woodsmoke and spun sugar, before darker fruits came to the fore on the palate, centring around blackberry, blackcurrant jam and dark chocolate.
Lots of sweet ripe dark fruit was present on the 2014 Sassetti Livio Petimali Brunello too, with firmer tannins and warmer raspberry notes on the nose.
It wasn't shown at last month's Brunello tasting in London – and the jump up in quality is reflected in the price – but the 2014 Gaja Pieve Santa Restituta Brunello (equivalent to £60.17, The Fine Wine Company) was one of the stars of the show for me at wine importer Hatch Mansfield's 25th anniversary tasting and dinner earlier this month.
The ripe raspberry and spun sugar notes from the nose were joined by rich red cherry and a twist of mint on the palate, with ripe and well-integrated tannins.
As with any vintage being released, it'll take time for these wines to filter their way through to our wine lists and shop shelves, but I'll try to update this article as and when I spot the bottles (Last updated: April 2020).
Read more of Peter Ranscombe's blog entries about wine, whisky and other drinks on The Grape & The Grain at https://www.scottishfield.co.uk/grapegrain/