Journey's End is just the beginning of South Africa's quality wines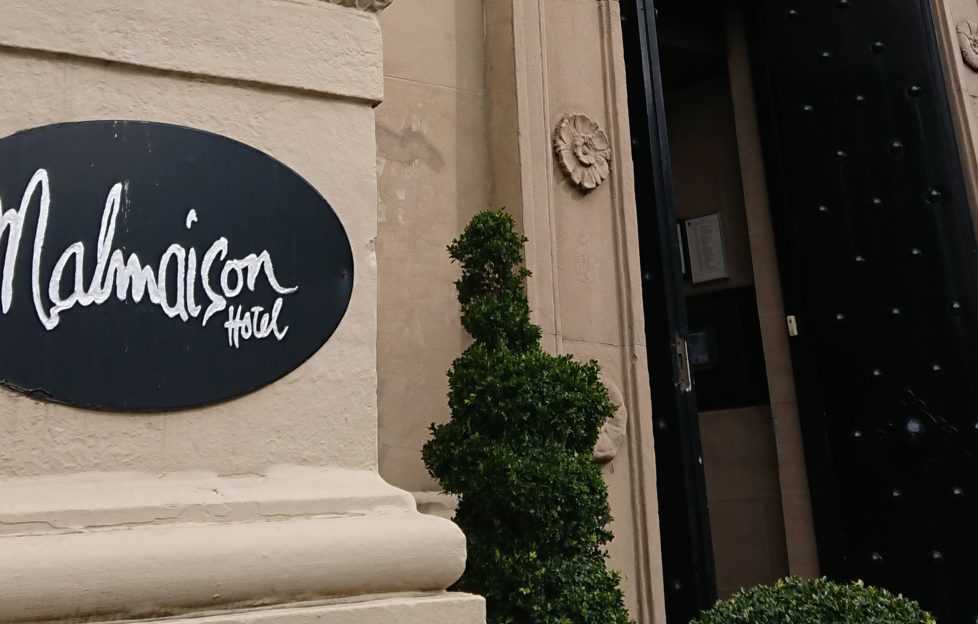 There's much more to South Africa than simple mass-market blends, as the Journey's End label demonstrates, writes Peter Ranscombe.
BEING known as a country that produces "good value" wine can be a double-edged sword.
Portugal has slipped into this trap and deserves far more recognition for its efforts to produce higher-quality wines, as award-winning blogger Mike Turner explains over at Please Bring Me My Wine.
South Africa also falls into this category; while there's a place for mass-market wines that offer genuine value for money on supermarket shelves and lists of house wines, the country's ability to produce well-priced plonk sometimes masks its prowess when it comes to wines with more character.
There's a host of mid-priced wines that are well-worth exploring, as I was reminded on Saturday at a wine lunch in the Malmaison hotel in Glasgow, which featured bottles from South African producer Journey's End.
Roger Gabb and his family bought the 20-hectare wine estate in 1995 and began focusing full-time on the property in 2006 after selling their Western Wines business – best known for producing the Kumala label – to Constellation Brands.
By 2011, the estate had grown to 120 hectares, but has maintained its focus on quality, producing no more than 25,000 cases of wine from its vineyards each year, while also buying fruit from other growers for some of the supporting labels in its range.
The winery is involved in several local charities and even raises money using its own trebuchet.
Wines from the Rainbow Nation
Tom Hanson-Smith – the brand manager for Journey's End in the UK, America, Canada and Europe – opened the lunch with a glass of the 2017 The Weather Station Sauvignon Blanc from the winery's entry-level "Cellar Range", which was an ideal aperitif with its crisp acidity and its savoury yet ripe fruit flavours, placing it somewhere between the steeliness of the Loire and the tropical taste of New Zealand.
Sitting down to lunch, Hanson-Smith paired a duo of chardonnays with an appetiser of devilled Cornish crab with cucumber jelly and a sensationally-good spring pea soup with diced pickled apple, apple crisps and pea shoots.
The 2017 Haystacks Chardonnay (£30 for a bottle, £20 for a 500ml carafe, £10 for a 250ml glass, £7 for a 175ml glass, Malmaison), also from the Cellar Range, had subtle flavours of butter and vanilla, leaving the peach and apricot fruit to shine through.
For those who prefer their chardonnay with more oak, the 2017 Single-Vineyard Chardonnay had heavier smoke on the nose thanks to its nine months in new French oak casks, compared to the Haystack's eight months in older barrels.
For me, the single-vineyard chardonnay worked better with the crab, which brought out more of its pear and apple flavours, while the Haystacks was my pick against the soup.
Chilling red wine?
A main course of lamb rump accompanied by grilled aubergine, confit aubergine puree and thyme jus brought forth a pair of reds: the 2016 The Huntsman Shiraz Mourvedre Viognier (£30, £20, £10, £7, Malmaison); and the 2012 The Cape Doctor, a cabernet sauvignon from the producer's "Icon Estate Range" and one of its flagship wines, named after a famous local wind.
For a wine that's six years old, The Cape Doctor was still packed full of acidic freshness – a characteristic that linked all the Journey's End wines on show, thanks to the cool coastal breezes on the estate in Stellenbosch – to balance the prune, fig, mint and chocolate flavours, with its firm but well-integrated tannins giving it grip to work with the lamb.
The Huntsman was a far fruiter and more approachable glass, with fruity blueberry joined by sweet vanilla, chocolate and violets on the nose before leading into more savoury blackcurrant on the palate and a tingle of pencil lead.
Hanson-Smith won some new converts to chilling reds by offering a cool glass of The Huntsman alongside the dessert of strawberry shortcake, almond sable and sweet vanilla cream.
While a shiraz blend may be about as far as I'll go when it comes to chilling reds – Beaujolais and its ilk are fine by me – it really did work with the pudding, bringing out the floral notes and pushing its acidity to the fore.
Journeying on
The wine list at Malmaison is a great place to explore other South African wines too.
I love the layout and pricing on the wine list, as I mentioned in my review of the hotel's restaurant in BQ Scotland magazine.
One of my top picks on the list is the 2016 Creation Pinot Noir (£45 a bottle, Malmaison), with its elegant balance between intense red fruit flavours and sweet and spicy oak.
Creation's wines are also among the stars of the show at the Champany Inn near Linlithgow, as I discovered last year during a delicious steak and wine dinner.