WINE TO DINE – JANUARY 2019 – LOWER-ALCOHOL WINES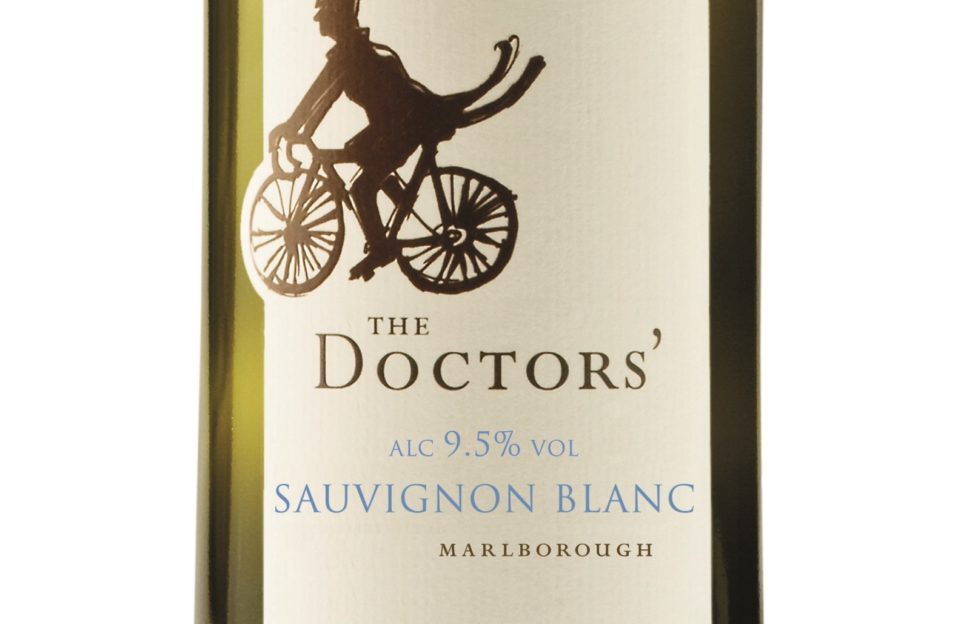 Drinks writer Peter Ranscombe selects five lower-alcohol wines.
FEW months appear as bleak as January – the heady excesses of Christmas and Hogmanay are fading into the background and it feels like a long way to go before we can indulge in the whisky-fueled revelry of Burns' Night.
Fear not though; even if the belt is pinching that wee bit tighter and the scales are groaning that wee bit more, it doesn't mean that opting for lower-alcohol wines means compromising on taste.
While some will choose a "dry January" in order to beat the bulge, there is also the option of "try January" – and, in this case, trying lower-alcohol wines.
Last time we looked at lighter options, we focused on grape varieties and regions producing reliable wines that are naturally-lower in alcohol.
This time round, let's expand the search and consider some of the clever techniques that are used to lower the level of alcohol found in wine, as well as rounding-up the best of the naturally-lower options available this January.
The Doctors' Sauvignon Blanc, 2017
Tesco
£9
Naturally lighter thanks to clever pruning and still packed full of New Zealand's classic freshness and fruitness. Marlborough has a very distinctive style of sauvignon blanc and all the tell-tale pronounced aromas and flavours of gooseberry, passionfruit and lychee are present-and-correct. The acidity is crisp and well-balanced, while there's a roundness to the mouthfeel that I wasn't expecting from a lower-alcohol wine. Producer John Forrest also makes a rosé packed full of strawberry, raspberry and sweet red cherry flavours, as well as own-label lower-alcohol wines for Marks & Spencer.
__________________________
Advertisment

_____________________________________________________________________________



Sumika Sauvignon Blanc, 2017
Marks & Spencer
£7.50
Spinning the wine in a cone removes some alcohol, leaving behind green pepper and gooseberry flavours. I tend to find South Africa's sauvignon blancs to be more savoury than their New Zealand cousins and, although this is a third lower in alcohol at 8.5%, it still has that clean freshness to the acidity. Look out for other bottles from producer Journey's End, including the Haystacks Chardonny at Glasgow's Malmaison hotel.
A J Adam Dhroner Riesling Trocken, 2014
Woodwinters
£19.50
German riesling is a great lower-alcohol choice and this example sings with apple and cinnamon notes. Tipping the scales at 11% alcohol by volume, this is textbook riesling territory. Look for drier rieslings – such as those labeled "trocken" – and ask your local independent wine merchant if, like me, you get confused by Germany's wine labels. This example from the Dhroner, a tributary to the Mosel river, was one of the highlights for me at Woodwinters' big tasting at Summerhall in Edinburgh at the start of November.
PG Pinot Grigio Rosé, 2017
Spar
£6
Romanian rosé with ripe strawberry, raspberry and red cherry flavours at only 11.5% alcohol. Spar's "alphabet" range of wines – with the big letters on the labels representing the grape varieties – are great value for money and are selected in partnership with consultant Philippa Carr, a master of wine who has helped the convenience store chain to revitalise its selection of bottles.
Escarpment The Edge Pinot Noir Martinborough, 2017
Waitrose
£11.99 until 1 January then £14.99
Cooler-climate pinot noirs make great lighter reds, with this bottle bringing spun sugar aromas and raspberry jam ripeness. Larry McKenna is known as the "godfather of pinot" and, sipping his Escarpment wines, it's easy to see why, with the dreamy balance between the fresh acidity, the sweet flavours from the oak and the ripe fruitiness from the grapes. Keep a close eye on the alcohol levels, as there can be variations between different bottles in his ranges and between different years, but The Edge is a great lower-alcohol red at just 12%.