Whisky round-up: Rod Stewart's new dram, plans for a distillery in Campbeltown, and more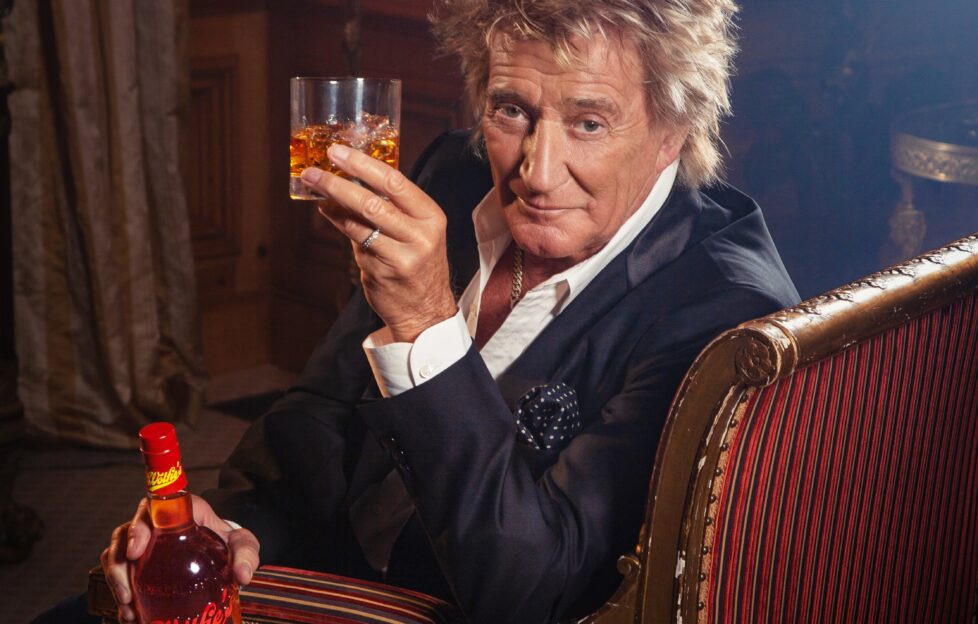 Sir Rod Stewart has launched a new whisky.
Wolfie's Whisky is a blended Scotch whisky that embodies the rockstar reputation as 'the Cockney Scotsman.'
The spirit pays tribute to his Scottish heritage, with subtle nods to Americana, and was inspired by his early days with the Faces.
Distilled on the banks of Loch Lomond by an expert team, Wolfie's has Scotland at its heart. Referencing the opening track from Rod's 1991 album Vagabond Heart, the lyrics 'Rhythm of My Heart' are emblazoned on the base of the bottle.
Wolfie's will be available to buy online for £35 from 19 June.
Limited edition
Highland distillery Glencadam has launched a limited edition 15-year-old Oloroso Sherry Cask Finish Single Malt Scotch Whisky, Reserva de Jerez.
The rich and full flavoured Glencadam Reserva de Jerez is limited to only 9,420 individually numbered bottles and was created by master distiller, Robert Fleming, using whisky distilled in 2007.
Initially matured in ex-bourbon American oak casks, the single malt has been finished in Oloroso Sherry butts sourced from Jerez, Spain.
Robert said: 'Glencadam is handcrafted, using traditional methods passed down through generations to produce our award-winning spirit.
'Paying homage to the relationship between Glencadam Distillery and the famous sherry region of Spain, these Oloroso Sherry butts impart unique flavours, which give depth and complexity to our Reserva de Jerez expression, to show a different side to Glencadam.
'On the nose, it's rich and pronounced with aromas of praline, roasted nuts, golden syrup and candied peels.
'On the palate, there's sweet layers of maple pecan Danish, sultanas, milk chocolate and heather honey bound with nutmeg and oak spices.
'To finish, warming notes of apple strudel and custard tarts fading into a linger of sweet spices and espresso coffee.'
Teapot dram
Glengoyne Highland Single Malt Scotch Whisky has unveiled the latest batch of its coveted Teapot Dram – Batch No. 009.
As the Highland distiller's most popular limited-edition range, the Teapot Dram tells the story of an old distillery tradition where workers would be given three fingers of whisky, three times a day.
Most distilleries would give workers new-make spirits, hot off the stills. But Glengoyne would always ensure the team were given tumblers filled with whisky from first-fill sherry casks.
The less-seasoned members of the distillery team would, to save face, discreetly pour some of their untouched drams into a copper teapot which sat on the canteen windowsill, ready for their older colleagues to enjoy later.
Limited to only 3,000 bottles, Batch No. 9 is matured exclusively in first fill European and American oak sherry casks and bottled at 58.9% ABV.
Distillery plans
Brave New Spirits has submitted a final planning application for a new single malt whisky distillery at the former RAF Machrihanish airbase in Campbeltown.
The Witchburn Distillery will produce two million litres of alcohol per year and be powered by 100% green renewable energy sources. 
Distillers are turning to Campbeltown as an alternative location to nearby Islay where its famous distilleries have been so successful that it is now 'full'.
There were once 30 distilleries in Campbeltown and, at the end of the 19th century, it was such a significant producer of whisky that the area was recognised as one of the great whisky regions and as important to Scotch whisky heritage as the regions of Speyside, Highland and Lowland.
Brave New Spirits is a Glasgow-based independent whisky bottler and blender.
Founding master distiller, Andrew Nairn, said: 'I'm delighted to have the opportunity to work with Organic Architects and Frilli to develop a distillery to produce a truly great Campbeltown spirit.
'To combine traditional artisan methods of whisky-making with the latest green technology is a once-in-a-lifetime opportunity.'
The Witchburn distillery plans to create around 30 permanent new jobs in production, warehousing and distribution, as well as a visitors centre in the next few years.
Read more news and reviews on Scottish Field's food and drink pages, in association with Cask & Still magazine.
Plus, don't miss the June issue of Scottish Field magazine.