Summer ice cream sales given a big boost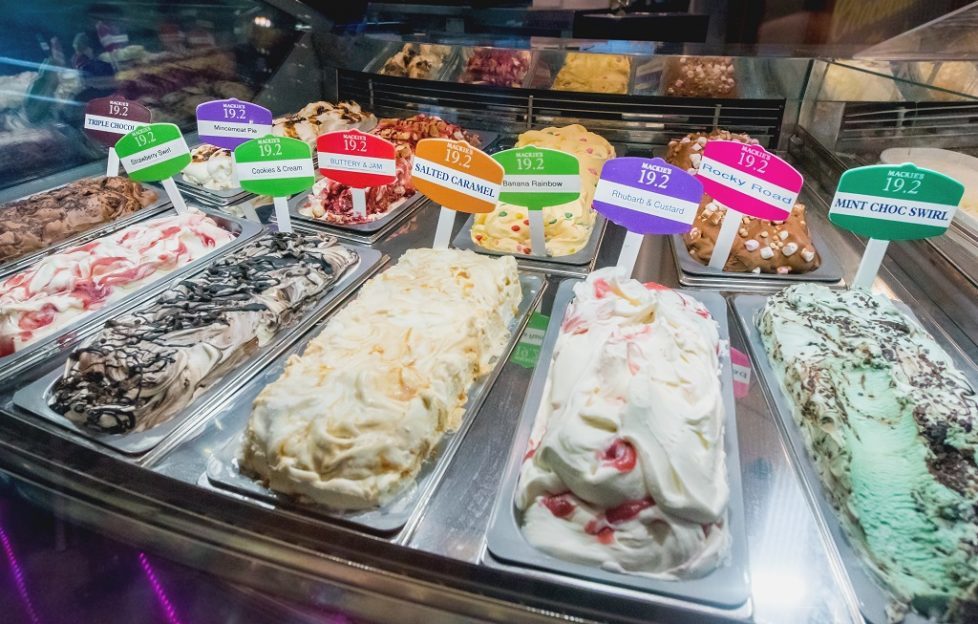 The hot weather brought a welcome return for Mackie's of Scotland as it had its brightest summer in more than 30 years.
As the mercury rose and the country enjoyed its sunniest May since records began, the Aberdeenshire firm has seen its sales heat up accordingly, after breaking record sales for a single month.
Records show that figures have risen by 28% on last May, with a 35% increase in sales compared to April 2018.
That resulted in enough produce to make 1.1million scoops of ice cream – enough to feed the combined population of Edinburgh and Glasgow.
Ice cubes weren't left out in the cold either, with 228,000 Mackie's bags sold in retailers around the country.
Stuart Common, commercial director at Mackie's of Scotland, said: 'It's great to see the direct correlation with the weather and the amount of ice cream sold last month. In fact, it was our best sales month since we started producing ice cream in 1986.
'The huge increase meant we had to work all the hours just to keep up – thankfully a number of our hard-working team were able to put in a lot of overtime to meet the demand.
'Our best sales day was Saturday 26 May, which was the spring bank holiday weekend.
'It's the sort of demand that you would expect in the middle of summer, not May. Hopefully this is a good sign for even warmer months to come.'
Although sales are at an all-time high for Mackie's at home, the company is also enjoying further success in the export market.
Mackie's has seen an increase in demand from Taiwan and 18,900 tubs left the Aberdeenshire farm for the Asian country each week in May.
Stuart added: 'The success we are having in the Asian market right now is fantastic. Exporting ice cream can be a real challenge, especially as we have to ship the contents in specialised refrigerated containers.
'Right now we are exporting ice cream to both Korea and Taiwan – who upped their orders significantly.
'However, the cost of cream is still at a very high level, which means making ice cream is actually quite expensive. Thankfully our own herd of cows does partly buffer us from the soaring costs.'
The company's 7000 panel solar farm, based on the Aberdeenshire family farm, also recently enjoyed a record month for producing green energy.
In May, the solar project (which is the largest private solar farm in Scotland) produced enough power to make the equivalent of 650,000 litres of ice cream and on one single day (Friday 25th May) enough electricity to supply the equivalent of three homes for a year.
Mackie's of Scotland produces luxury ice cream at its fourth generation family farm, Westertown, in Aberdeenshire. Starting producing ice cream in 1986 using milk and dairy from its own herds, Mackie's distributes to the UK and worldwide.