Scottish nominations wanted for the Eat Game Awards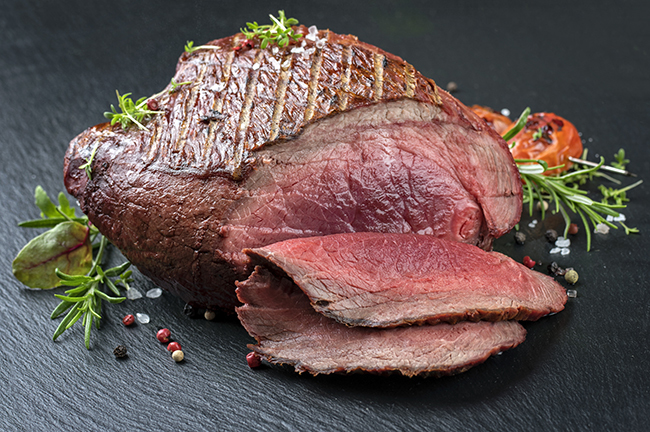 Scottish entries are wanted for an exciting new award launching in the shooting, game meat and hospitality sectors.
The Eat Game Awards are taking nominations now for 2018, celebrating all that is best about wild British produce, writes Olivia Dobson.
The Eat Game Awards are calling on the general public to nominate their favourite game meat business or person to win awards that celebrate the 'authentically British' nature of the game meat industry.
Nominations will be taken up until the 28 February 2018 until the nomination period closes.
There are 10 categories that reflect the ever-growing use of wild game;
Best restaurant regularly serving game
Best added value game product
Best pub regularly serving game
Best multiple retailer selling game
Best game chef regularly cooking game
Best small retailer selling game
Best game butcher
Game Hero
Champion of Champions
Best game farmers market stall including street vendor
Voting will then run from the 1 June until 28 August. The winners in each category will be announced at the Eat Game Awards Dinner at Boisdale Canary Wharf in London on 9 October.
The new initiative is lead by James Purdey & Sons Ltd, Boisdale Restaurants and Taste of Game to combine the shooting, game meat and hospitality sectors to celebrate the booming industry.
James Horne of Purdey is: 'determined to broaden the awareness of the delights this meat brings and encourage its wider consumption across the UK.'
The awards are supported by the Country Food Trust who feed those in need with game meat casseroles that are packaged in ready-to-eat-long- life pouches. All proceeds raised on the Awards night will be given to the charity.
Other supporters include experts from a cross section of the hospitality, retail, game meat and shooting worlds such as William Sitwell, Chris Blundell, Claire Zambuni, and Tristan Kirk and Simon Wilkins of Lincolnshire Game.
Annette Woolcock of Taste of Game is said to be: 'very excited by the Awards and hopes the shooting a game meat industry will get behind them by nominating and voting for their favourite businesses and individuals.'
The online nomination process is quick and easy, so click HERE to make your nominations.