Harajuku Kitchen takes Golden Chopsticks title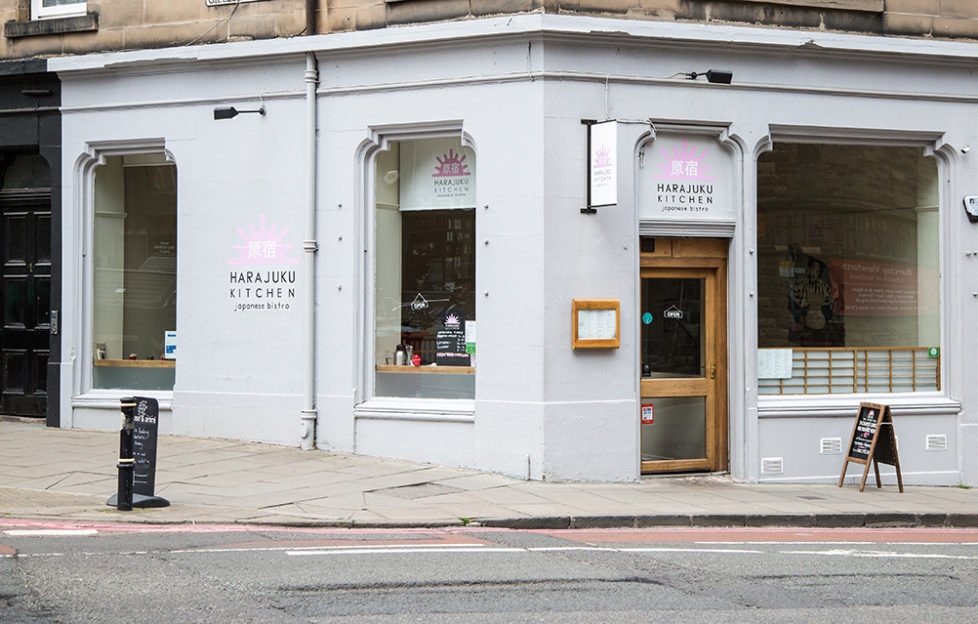 Edinburgh's Harajuku Kitchen took the title of Best Restaurant in Scotland last night at the Golden Chopsticks Awards which were held at the London Marriott Hotel.
Now in its second year, the awards, which were co-founded by Gok Wan, are one of the largest and most prestigious celebrations of Oriental food in the world.
Shortlisted restaurants, which included some of the very best in the UK such as Yauatcha, Duck & Rice and Kanada Ya were voted for by members of the public over a six-week period, with 20,000 votes registered.
Harajuku Kitchen, which launched in Edinburgh in 2013 by chef-patron Kaori Simpson, is the city's only Japanese owned and run AA rosette restaurant and is firmly rooted in authentic Japanese comfort food, street food and sushi winning it numerous prestigious awards and garnering a loyal following in Edinburgh and beyond. Kaori has said:
Kaori said: 'We are so delighted with this accolade; it is a real honour to be recognised alongside some of the greats of the industry such as Ken Hom and Andrew Wong and restaurants like The Araki and Yauatcha.
'We just try and focus on simplicity and flavour and in being as authentic as possible, using the recipes that were passed down from my Great Grandfather's restaurant to my mother who taught me to cook. Because of this we are proud to be the official catering partner for the Consulate General of Japan, the Scottish Japan society and the Japanese Chamber of Commerce in Scotland.
'Whilst our food is Japanese our ingredients are, where possible, local and this is going to be an even bigger focus for us in 2019 and beyond with a commitment to sustainable sourcing and membership of the Slow Food Alliance in the UK.
'I also just think it is great that the importance of Oriental cuisine to the UK catering industry and those that work in it is being recognised and rewarded by the Golden Chopsticks Awards.'
Separate industry prizes were awarded by a judging panel including influential figures Ken Hom OBE, Ching-He Huang, School of Wok's Jeremy Pang, Gizzi Erskine and Sunday Brunch's Simon Rimmer.
Gok Wan, co-founder and host of the awards said: 'After the amazing success of our first awards last year, we knew it was going to be a tall order to go bigger and better this year, but we feel we pulled it off!
'The Golden Chopsticks Awards has well and truly cemented itself into the culinary calendar. What an amazing night, bringing together the good and the great from the oriental food world in one room, with winners covering the broad spectrum of SE Asian food from Chinese, Japanese and Thai to Vietnamese, Malaysian and Korean.
'It was fantastic to see so many accomplished restaurateurs in the room, alongside the rising stars of the future! It was a real honour to host what is now one of my favourite nights of the year!'
For more information on Harajuku Kitchen, visit www.harajukukitchen.co.uk.