Award-winning restaurant has served up a treat as it moves to Oban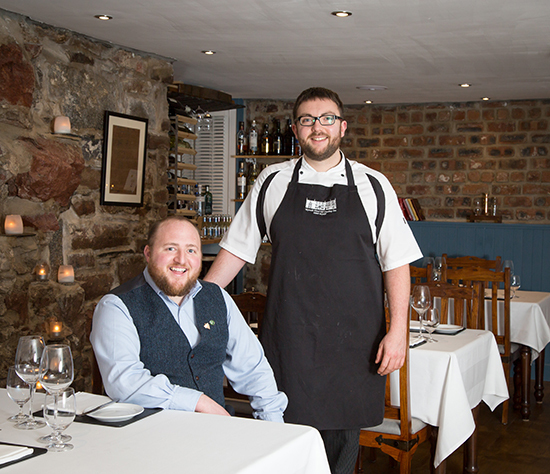 The Taynuilt's award-winning Etive Restaurant has upped sticks to serve up a move to Oban.
The new restaurant, which is a joint venture by chef John McNulty and sommelier David Lapsley, re-opened in its new location last month, on the site of the old Light of India at 43 Stevenson Street.
The Etive opened in Taynuilt at the start of 2017 and established itself as one of the area's leading restaurants winning a gold medal for its commitment to real and local food at the inaugural Scottish Food Awards 2017.
Its popularity with locals and visitors alike has meant that it has outgrown its current location at the old coaching inn.
John and David will be bringing the ethos of the original restaurant 'where sea meets land' to the new site, which will remain a showcase of John's cooking, with affordable a la carte and tasting menus that concentrate on innovative cooking using the very best locally sourced produce.
Sommelier David has created a carefully curated wine list and will be offering daily changing wine pairings by the glass to match the menu. With a passion for self-sustainability much of the ingredients will come from the kitchen garden in Taynuilt which includes a number of polytunnels as well as hens and a smokery.
Seafood will come from Tiree, beef from Achadunan Farm and Ballimore Estate, lamb from Thistledo Farm, Iona, red deer from Glenlivet Estate.
John said: 'We are delighted to be taking over the old Light of India site, which was Oban's first Indian restaurant and much loved in the area.
'We have worked really hard to establish the Etive so it is very exciting to be joining Oban's culinary scene and introduce what we do to an even wider audience.'
Etive Restaurant is open Wednesday – Sunday for lunch and dinner. A daily market menu will be available for lunch, as well as a tasting prix fixe served in the evenings.
The Taynuilt is currently closed and undergoing a major refurbishment of its bedrooms. It will reopen in 2018.
READ MORE NEWS FROM SCOTTISH FIELD BY CLICKING HERE.