There's far more to Windsor than just the castle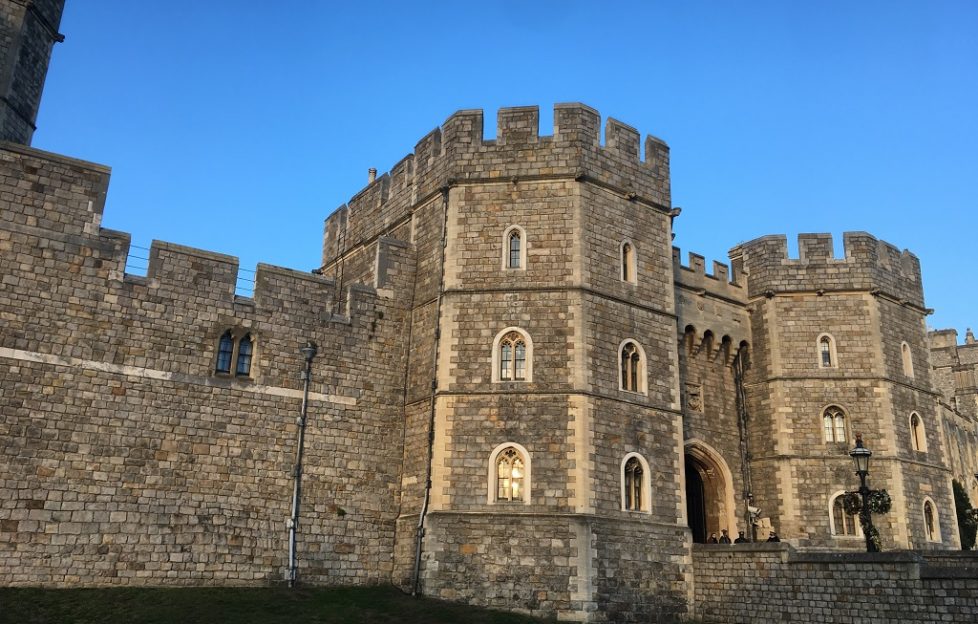 With all the lingering excitement of the Royal Wedding and the confirmation that the new Duke and Duchess of Sussex are about to make it their permanent home, now is a good time to visit Windsor to see what all the fuss is about.
Although just an hour from central London, it's easy to visit from Scotland with many options for travel. Easy train links and highly accessible from several London airports means getting there is a breeze.
On our trip, we flew into Luton Airport and opted to hire a car, which was simple and stress-free. The apartment we stayed in came with a parking space – something which is at a premium in Windsor.
Our apartment was actually located in Eton, just a stone's throw away from Windsor's town centre – I never realised how close the world-famous Eton College was to Windsor Castle – certainly close enough for Charles to have popped home for lunch during his school days. Both Eton and Windsor are beautiful towns with an array of quaint shops, cafes and pubs, many of them with a royal name.
If travelling with a family, I would always recommend an apartment over a hotel as it gives you the space you need and really feels like a home from home. The Mary Windsor apartment offered a personal touch with the lovely AnnaMarie meeting us on arrival to give us a tour and we were welcomed with the essentials such as tea, coffee, butter, bread, milk and, of course, a bottle of Prosecco!
Borrowing a popular idea from Boston, Windsor plays host to the fantastic Windsor Duck Tours which operate on land and at sea – or in this case, on the Thames. Duck Tours are a really fun way to learn about a new place and little ones (and adults) can marvel at driving on the road one minute and floating on the river the next. The tour guide was funny and informative and we now know important facts like who owns all the swans in the Thames as well as the eye-watering Eton admission fees.
There are no shortage of fantastic eateries in Eton and Windsor but one that really stands out is The Royal Windsor. This family-friendly pub is the oldest licensed venue in Windsor and offers amazing views of the stunning Windsor Castle. We visited on our first night for dinner on Friday and liked it so much that we returned for lunch on the Sunday.
It has the friendly atmosphere of a local pub while the dining options are more akin to a fine dining restaurant. For dinner I tried the Moroccan lamb skewers with warm rice salad which was full of flavour, my husband enjoyed the decadent fish and chips while our toddler was delighted with her sausages and mash followed by chocolate ice-cream.
While we hadn't made a Christmas booking, the restaurant will fully adorned with decorations and staff were happy to give us several crackers to pull. On our return on the Sunday, I tried one of the delicious flatbreads – which are two for one on Tuesdays – while my husband had the traditional Sunday roast and our little one enjoyed a large plate of spaghetti.
The largest and oldest occupied castle in the world, Windsor Castle dominates the town. Having seen it so often on television over the years, the sheer scale of the Queen's favourite residence, which is open for tours, can only truly be appreciated close up.
Windsor Parish Church is also worth a visit as it features a beautiful 17th-century paining of the Last Supper. Visiting the church is free and it's smack bang in the middle of the town.
As we were travelling with a toddler, we took a trip to Legoland, just 15 minutes' drive away. In December, Legoland is only open for its Christmas event so we took the opportunity to meet Santa. I'm not sure who was more excited – our two-year-old or us.
Weekend trips can sometimes be trickier to organise than a two-week holiday but short, easy flights, a meet-and-greet service at a luxury apartment and some wonderful food and drink, a trip to Windsor from Scotland can be fun, interesting and relaxing. And who knows who you might bump into?