Hotel rises from the ashes after £1.4million refurb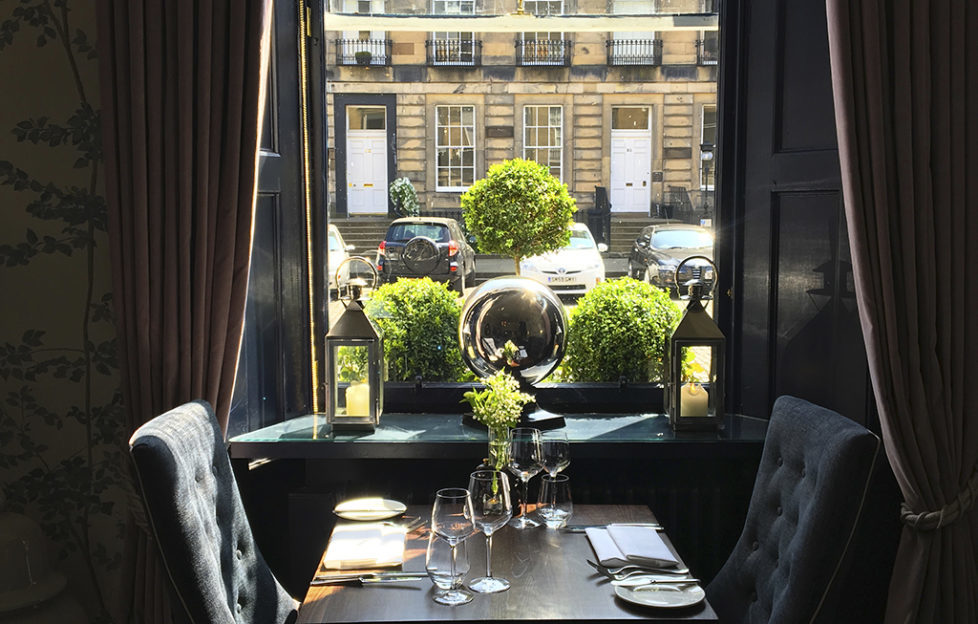 Last August, Edinburgh boutique hotel Nira Caledonia suffered major damage when a fire broke out as workmen carried out roof repairs.
In the nine months since then, a massive refurbishment – costing £1.4 million – involving expert restoration has taken place.
Located in the exclusive Stockbridge area of the capital, the hotel promises to offer a mixture of quirky Georgian splendour with 21 st century comforts.
One of only three hotels in Scotland to be a member of Small Luxury Hotels of the World, general manager Chris Lynch said: 'Nira Caledonia is a hidden gem in Edinburgh's hotel scene and aims to take guest comfort to new levels.
'Expect an easy-going style blending bohemian chic with contemporary living.'
Each of the 28 suites and rooms have been uniquely styled with every headboard having been made bespoke, giving an added touch of opulence.
Along with the bedrooms, the popular Blackwood's Bar and Grill has been transformed into a bright and relaxing space, incorporating glamour while maintaining a lovely homely feel.
The menu has been revamped offering guests and diners alike sumptuous chateaubriand steak dinners for two for £49.
Chris added: 'We love the fact that we are a secret find for travellers looking for a special place to stay in our capital. We think, in no time, Nira Caledonia will be seen as Edinburgh's premier boutique hotel.'