Green turns to gold as holiday parks bag nine awards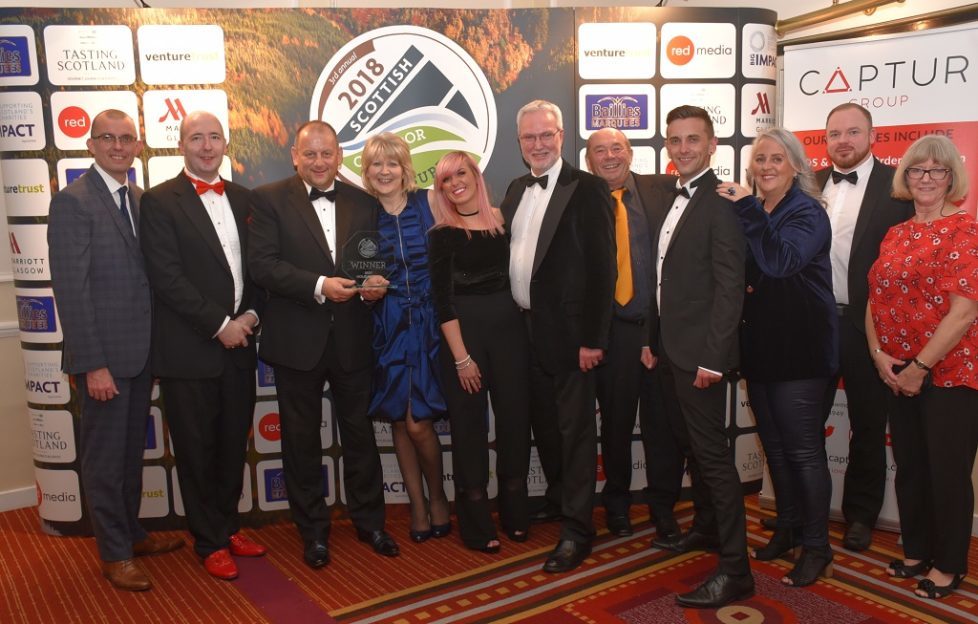 It's been a good month for Argyll Holidays, who came out on top at this year SOLAs and received a gold David Bellamy Conservation Award for seven of its holiday parks across the Argyll Forest.
The holiday park operator beat off stiff competition at the Scottish Outdoor and Leisure Awards, taking home the Best Holiday Park title for the third year in row.
The awards showcase the very best outdoor leisure and trade businesses, and rewards outstanding contributions to Scotland's leisure industry, as voted for by their customers.
Argyll Holidays received the top award for Drimsynie Estate Holiday Park for the third consecutive year. Hunters Quay, which is also owned by the holiday park provider was named as runner-up in the same category.
For 21 years, the David Bellamy Conservation Awards scheme has been recognising holiday parks across the UK for the work they do to protect and enhance Britain's natural environment.
Hunters Quay Holiday Village, Loch Eck Country Lodges, St Catherines Caravan Park, Drimsynie Estate Holiday Village, Loch Lomond Holiday Park, Stratheck Holiday Park and Loch Eck Caravan Park were all awarded gold status and Loch Awe Holiday Park was awarded the silver status.
Parks are awarded for managing the land to protect local wildlife; reducing energy use; reducing, reusing and recycling waste and supporting local communities.
Since 1986, Argyll Holidays has been championing renewable energy. From installing small scale hydro schemes to purchasing produce locally, the work put in place by the company has seen incredible results.
With their waste stream close to zero and CO² contribution reduced by 360,000 kg per annum, it's no surprise that all of its parks have been awarded with either gold or silver statuses.
Jackie McBurney, environmental coordinator at Argyll Holidays, said: 'Argyll and the Islands of Scotland are one of the UK and Europe's last wildernesses. We, as a company, have a responsibility to help preserve it for many more generations to come – a job we don't take lightly!
'As well as being dedicated to sustaining the natural environment around us, we are also committed to creating and managing habitats in our parks to give wildlife a home. In the past two years we've also been awarded two David Bellamy Conservation Award Habitat Badges – Hedgerow and Wildflower.'
On a mission to gain five badges in five years, Argyll Holidays is striving for its David Bellamy Woodlands badge for 2019. Having recently planted 50 trees and wildlife supporting shrubs in each of the holiday parks to celebrate its 50-year anniversary, the family run business is on the right track.
Keith Campbell, director at Argyll Holidays, collected the SOLA award on behalf of the business. He said: 'Year on year, tourism in Scotland continues to thrive. We were honoured to be nominated alongside a host of fantastic businesses and organisations in these awards, and to win for a third year is a great achievement.
'We're lucky to work in one of the most beautiful locations in the world and at Argyll Holidays we continually strive to give our guest the best possible holiday park experience. To be recognised for our efforts by the Scottish Outdoor and Leisure awards is a real coup for the business and tourism in the area.'
Argyll Holidays is a family run company which has been providing family holidays for more than 50 years. From humble beginnings of just a few caravans, to a spectacular mix of hotels and luxury hot tub lodges, there are now parks across Argyll, including: Drimsynie Estate, Loch Lomond, Hunters Quay, Loch Awe, Loch Eck and Stratheck.
Argyll Holidays officially opened the doors of its brand-new Drimsynie Estate Hotel. Located in the award-winning Drimsynie Estate Holiday Village, overlooking Loch Goil in the Loch Lomond and Trossachs National Park, the £6.5million investment doubles the size of the existing hotel.