An incredible time in an out of this world location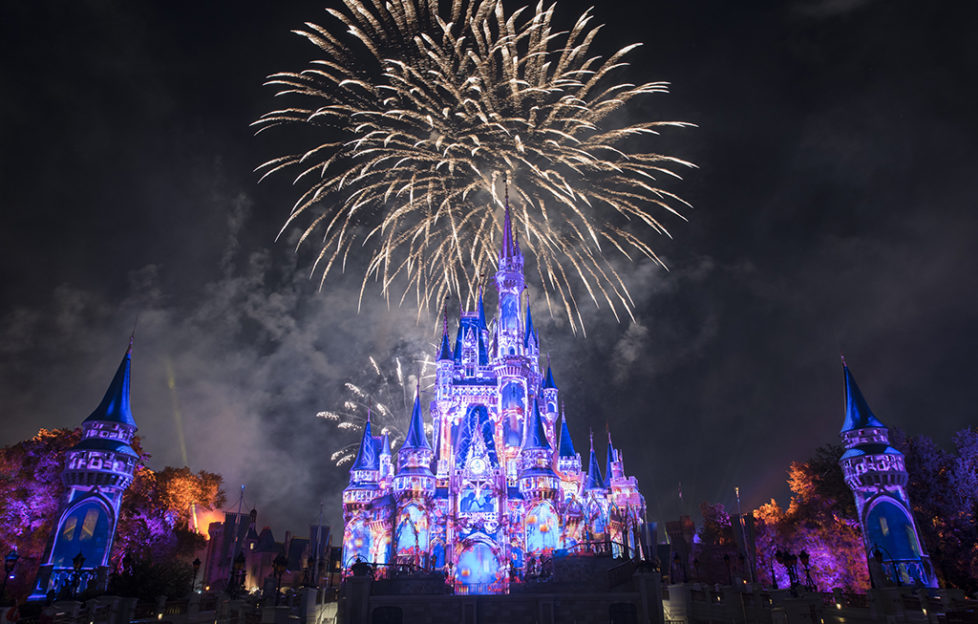 As a die-hard theme park fan, Orlando is my favourite place in the world.
It's an unbeatable blend of sun, sea and rollercoasters. With direct flights from Glasgow, countless accommodation options, and more things to do than would ever fit into a two-week holiday, it's the ideal destination and it's easier and more affordable than ever to visit from Scotland.
How to get there
For our trip we chose Virgin Atlantic, which offers direct flights to Orlando from Glasgow during the summer months. Prices vary but if you keep an eye out, you can bag a seat for around £350. There are various options to upgrade your seat using air miles but, even in economy, you get delicious meals, some complimentary drinks and a full entertainment package. It's the perfect choice to travel in comfort.
Where to stay
It's no secret that Orlando is the proud home of the big guy himself – Mickey Mouse. If you have a family, Walt Disney World can be unavoidable and with so much to offer and Disney World itself being larger than Manhattan, it might be worth hile staying on site. Disney has an impressive range of hotels, ranging from budget to luxury all within close proximity of the four theme parks, two water parks and shopping district, Disney Springs.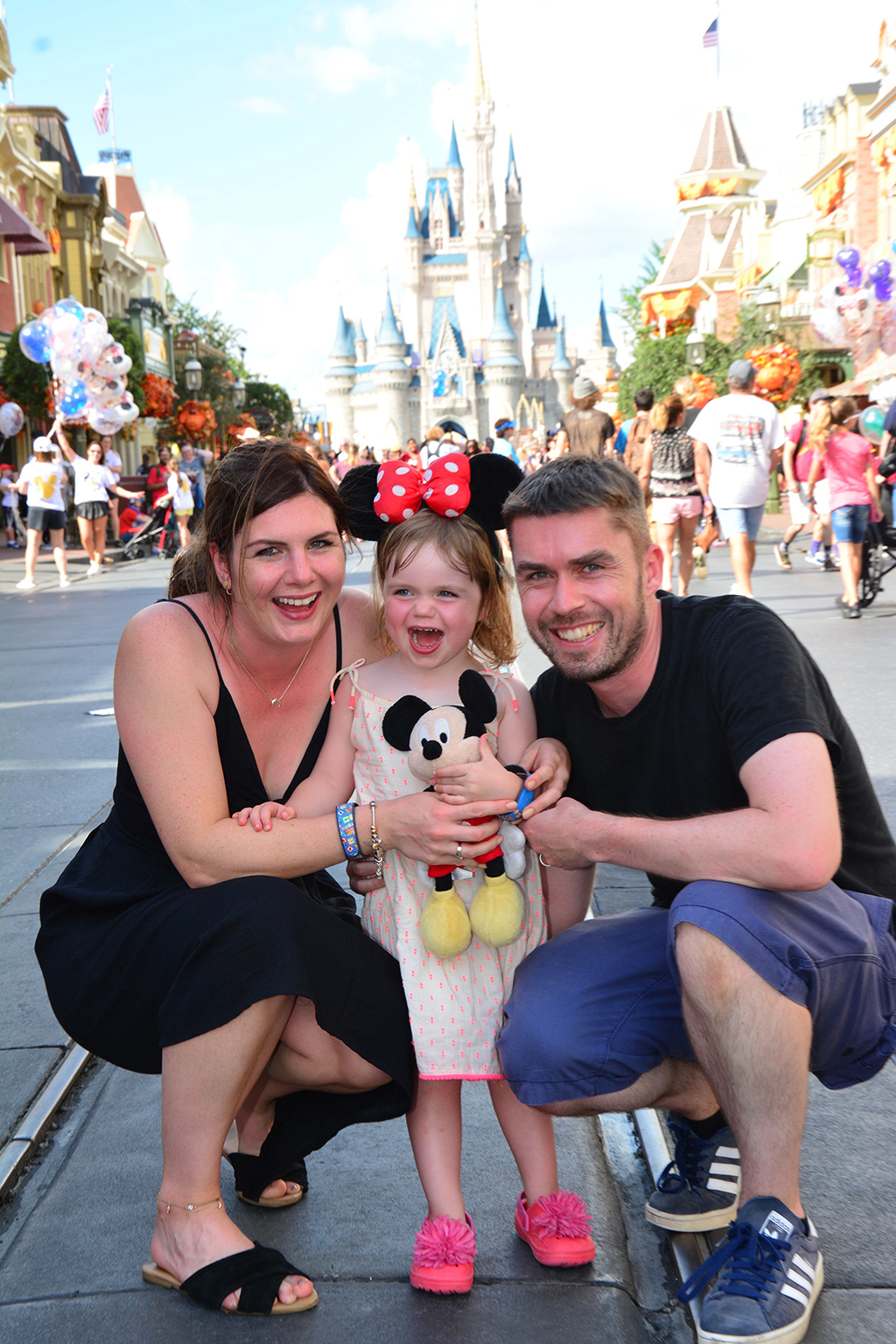 However, if you want to stay on site but not go all-out Disney, it's worth looking into the Swan and Dolphin Hotels. The Swan and Dolphin are two luxury hotels with a very distinct look and within walking distance of both Epcot and Disney's Hollywood Studios as well as Disney's Boardwalk. The beauty of these hotels is that they are not owned by Disney so you can stay on site without feeling that you're sleeping in a theme park. The luxury hotels are also less expensive than the deluxe Disney options and you can often grab a bargain while staying very close to the magic.
If having more space and a private pool is important, a wide range of villas are available. Companies such as Select Vacation Villas can find the perfect property for you at all price ranges, from two-bedroom condos to six-bedroom pool houses.
What to do
Being in the theme park capital of the world, you'll find it hard to avoid Disney World, Universal Studios and Seaworld and why would you want to? I was lucky enough to visit Orlando as a teenager (which is where the obsession started) and was excited to see the new attractions at each of the theme parks.
I noticed that the two Universal parks (Studios and Islands of Adventure) had the most new additions. My favourite parks as a teen, I loved being able to be a part of my favourite rides including Back to the Future, Jaws and ET. In 2018, the latter is the only ride left as Universal has been constantly evolving and changing to make way for franchises such as Harry Potter, The Fast and The Furious and The Simpsons.
Although I do miss the incredible immersive Jaws ride, in its place is London and Diagon Alley from the Harry Potter films. This area is located in the original Universal park and connects to the Hogsmead/Hogwarts Castle area in the Islands of Adventure park via the Hogwarts Express. As a Harry Potter fan, I love these areas. You actually feel as though you are walking through the streets of Hogsmead and Diagon Alley and going to class at Hogwarts rather than just experiencing one ride.
The Forbidden Journey and Escape from Gringotts have to be experienced to be believed as the rides are as close as you can get to jumping through the screen to join your favourite characters.
Walt Disney World has the incredible new Avatar themed land, Pandora, in the Animal Kingdom park with one the most technological advanced and incredible rides I've ever experienced – Flight of Passage. Queues can reach a staggering five hours for this along with other new attractions such as Hollywood Studio's Toy Story Land so make sure you download the My Disney Experience app well in advance and book fastpasses for rides – these can be booked 90 days in advance for Disney hotel guests and 30 days for everyone else.
Water parks including the new Universal Studios-owned Volcano Bay, SeaWorld's Aquatica and Disney's Blizzard Beach and Typhoon Lagoon offer a cool place to spend a whole day or afternoon floating along a lazy river or plunging into the water on some death-defying water rides.
It's always nice to check out the local sports when you're on holiday and for football – or soccer – fans, Florida is home to Orlando City. Founded only five years ago, the club play in the MLS, with World Cup winner Kaka among the stars to have recently graced the Orlando City Stadium.
An absolute must is Kennedy Space Center, where you can view historic Apollo launch sites, get up close to a giant Saturn V rocket and enjoy the stunning new home of the space shuttle Atlantis. If that's not enough, you can even book lunch with an astronaut and touch a piece of the moon.
Where to eat
Walt Disney World has a wide range of restaurants to suit all tastes in the resorts, shopping areas and theme parks. There is a whole blog and social media following dedicated to the amazing treats on offer.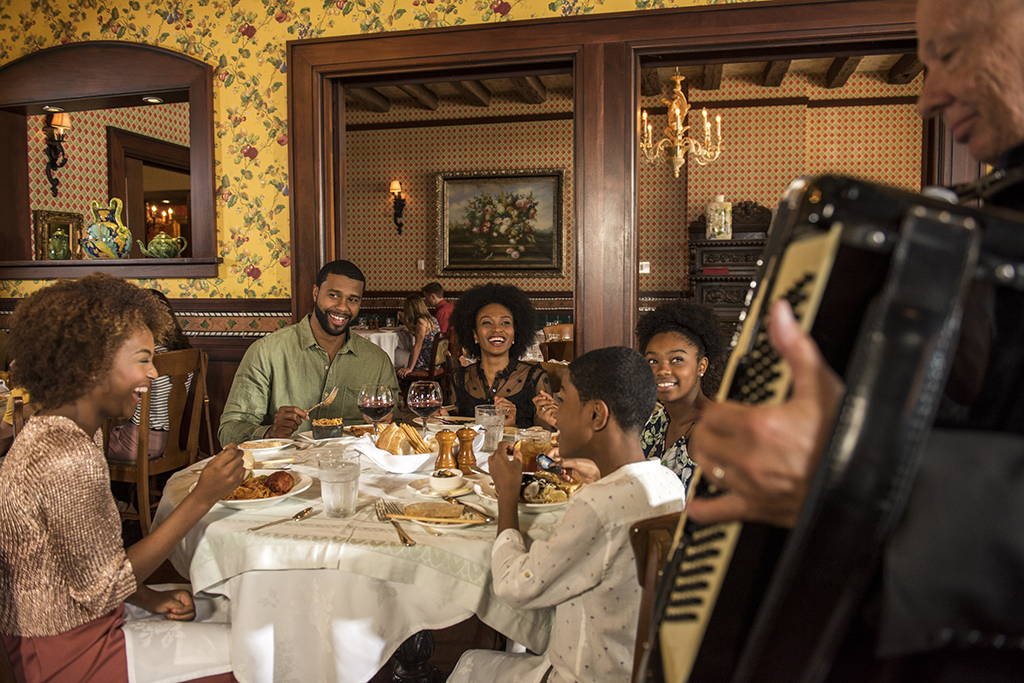 However, Universal Studios Hotels can rival them in terms of restaurants. Universal's Lowes Portofino Bay Hotel is home to Mama Della's Ristorante and offers authentic Italian dishes from Tuscany, Naples and Piemonte. What's amazing about this restaurant is that, as well as the delicious food, you can be serenaded by outstanding Italian singers while you eat – not to be missed.
A day in paradise
If you want to experience a true taste of paradise on your holiday, a trip to Discovery Cove is a must. For wildlife fans there is the chance to swim with dolphins, tropical fish and sharks, feed stingray and go on an animal trek.
Your day includes unlimited food and drink and you can upgrade and rent a private, sandy cabana complete hammock, fridge, sand toys for children and even a personal host. Discovery Cove also offers massages – and this time the sound of birds singing and dolphins splashing isn't courtesy of a CD.
Parks, attractions and tickets can easily be organised by VisitOrlando.com, the official tourism association for Orlando and holiday planning resource.