Ten birds to spot in your garden this spring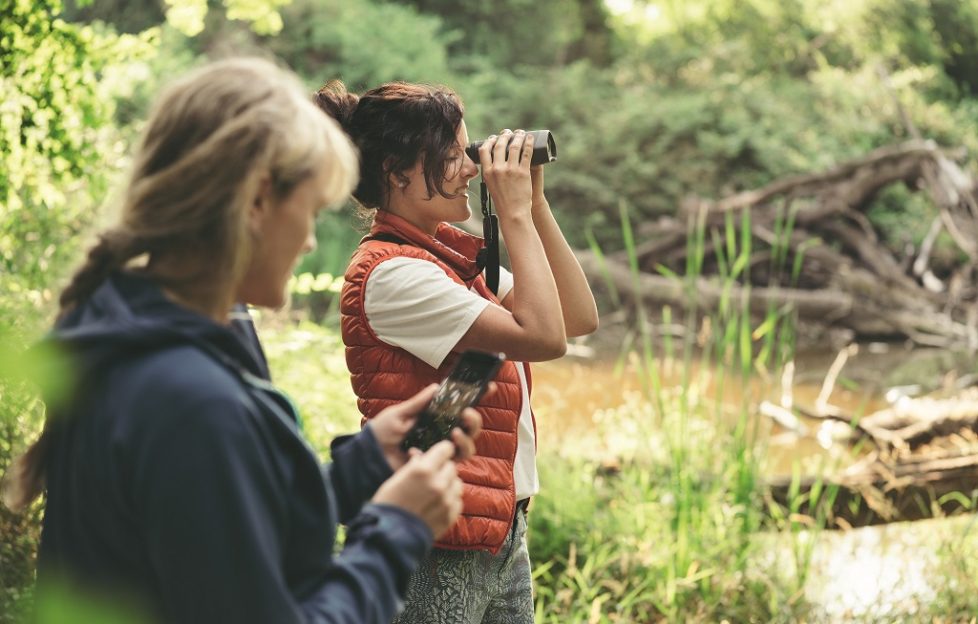 The warmer months of spring promise the start of the nesting season and a chance for nature lovers to spot busy birds as they hurry to build nests.
To help stay-at-home wildlife explorers identify their sightings, Swarovski Optik, a world-leading manufacturer of long-range optics, has shared a list of ten British birds that can easily (and sometimes not-so-easily) be found whilst bird watching from home, in the UK's gardens or in woodland areas when taking daily exercise; perfect for parents looking to keep their children occupied during a family walk.
This spring, wildlife fans can look for familiar favourites such as the robin and goldfinch or search for less common birds such as the green woodpecker.
Birders can also track down rare species such as the elusive bullfinch and vocal nightingale. For those eager to learn more about the birds they encounter, Swarovski Optik has recently announced the launch of the dG (digital guide), which is the first long-range optical device that allows nature enthusiasts to easily observe, identify and share sightings of birds and other animals.
Swarovski Optik's top ten birds to spot this spring are below:
Familiar Favourites
1. Robin – with its bright red chest and golden brown back, the curious robin is a common species of bird in the UK that can often be seen singing alongside pathways during dawn and dusk.
2. Goldfinch – the goldfinch is one of the more colourful British birds and is identifiable by its bright red face and yellow wing patch. Goldfinches tend to stick together and can be spotted visiting bird tables in gardens.
3. Pied wagtail – the pied wagtail is a relatively small black and white bird that can usually be found bouncing around urban areas wagging its tail up and down.
4. Chaffinch – according to the RSPB, the chaffinch is one of the most widespread and abundant birds in Britain. The small bird can be identified by its red belly and silver capped head.
Trickier to track
1. Green woodpecker – Britain is lucky enough to boast three resident species of woodpecker, including the relatively common green woodpecker, which can be found in woodland areas and tracked down by following its iconic drumming noise.
2. Jay – jays are shy woodland birds and rarely move far from the cover of trees. Along with its screeching birdcall and diet of mainly acorns, jays are also well known for their colourful wings that include a bright blue patch.
3. Wren – the wren is one of the UK's smallest birds and can be identified by its dumpy brown body and short tail, which sometimes points up vertically.
Rarer species to spot
1. Bullfinch – bullfinch populations have declined significantly over recent decades so those on the lookout should head to woodlands and look for the bird's pink underbelly and black head.
2. Kingfisher – the kingfisher is a small blue and gold bird that can be spotted on branches over a river's surface. The bird hunts for fish in the UK's rivers and those walking along the bankside may see a flash of blue and gold as it rapidly flies along.
3. Nightingale – the nightingale is a small migrating bird that arrives in the UK in April and is best known for its striking song. In the UK, the brown-coloured nightingales can be found in scrub or open woodland.
For more information, visit www.swarovskioptik.com.