Have you seen a spotted flycatcher?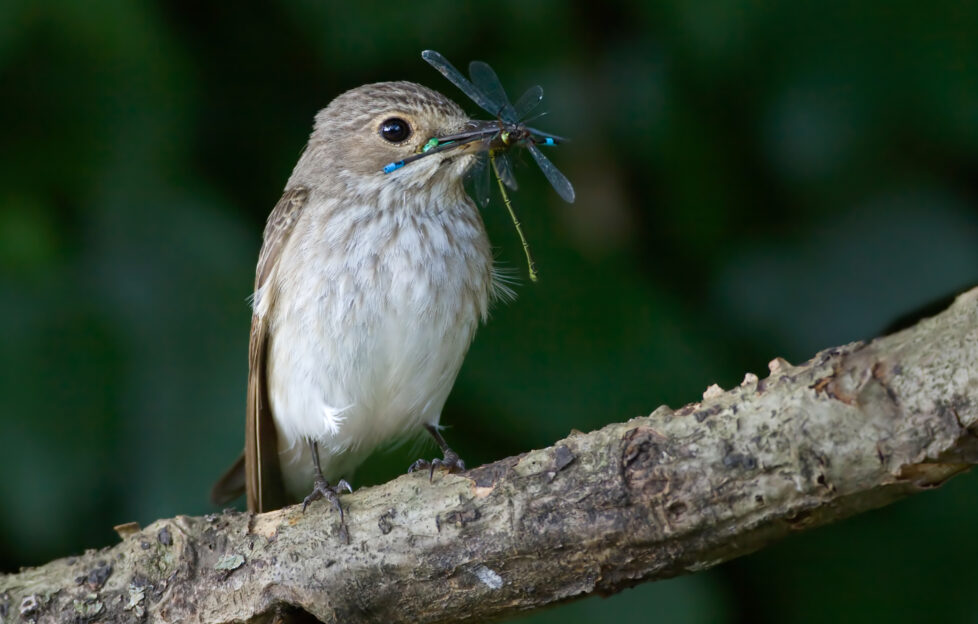 THE spotted flycatcher is one of six species of migratory birds returning home to Scotland right now – and scientists need your help if you spot one.
Researchers at the British Trust for Ornithology (BTO) are fitting spotted flycatchers with tags so that they can track their flights between Scotland and Africa.
Monitoring the birds will help with conservation efforts, both here and overseas.
Last year, the BTO caught and tagged spotted flycatchers in its supporters' gardens.
This year, it wants to tag 15 birds – anyone who has them breeding in their garden this summer can take part in the project by emailing mark.wilson@bto.org.
Five other migratory species – garden, willow, and wood warblers, tree pipits, and whinchats – are also just arriving back in Scotland after spending the winter in sub-Saharan Africa.
They were fitted with trackers around the Ochils and the Trossachs last summer.
Now, BTO researchers will try to catch the birds again to retrieve the data from their trackers.
Mark Wilson, a senior scientist on the project, said: "We are very excited about the return of these birds and the information they might give us.
"Where have they been all winter and how did they get there and back?
"Hopefully the information on their tags will answer these questions and more.
"We are also hoping to compare the migration behaviour of these Scottish birds with that of birds that have been tagged in England, where populations of these species are doing less well."
The project comes ahead of tomorrow's World Migratory Bird Day.
Read more stories about Scotland's birds on Scottish Field's wildlife pages.