Cammo Park turns Christmas trees into wildlife homes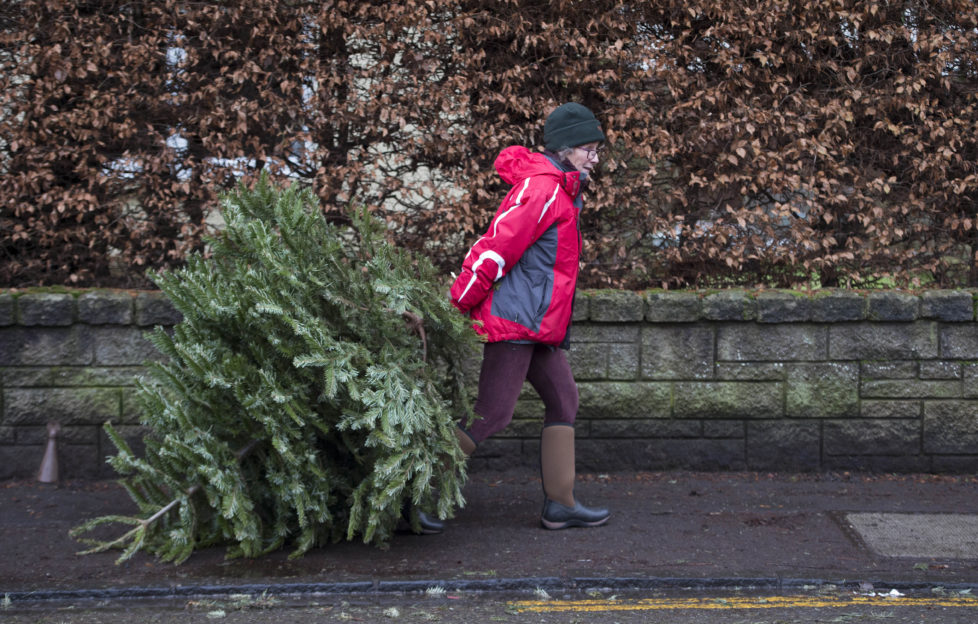 MORE than 350 people have donated their old Christmas trees to the Friends of Cammo Park.
The 200-strong voluntary group – which helps the City of Edinburgh Council to manage the Cammo Estate in the north of the city – will use the trees as piles of dead wood.
The old trees will decay to become a habitat for insects and other species.
Nick Benge, chair of the Friends of Cammo Park, said: "I think that people want to do something to help the environment and there are a very limited number of things that you can do practically and in a kind of definite way and our appeal has struck a chord with people.
"Deadwood is a really, really important part of woodland ecology – when you bring deadwood into the park it grows a lot of fungi, they can act as hibernation places for frogs and toads in Cammo because of the canal, and – if you put wood piles down then lift it in a year or so – you'd find a lot of animals and insects living in it, and then what happens is birds like robins and wrens and other small birds will find lots of food in amongst the deadwood."
Read more stories on Scottish Field's wildlife pages.