Animal magic that's rescuing thousands of creatures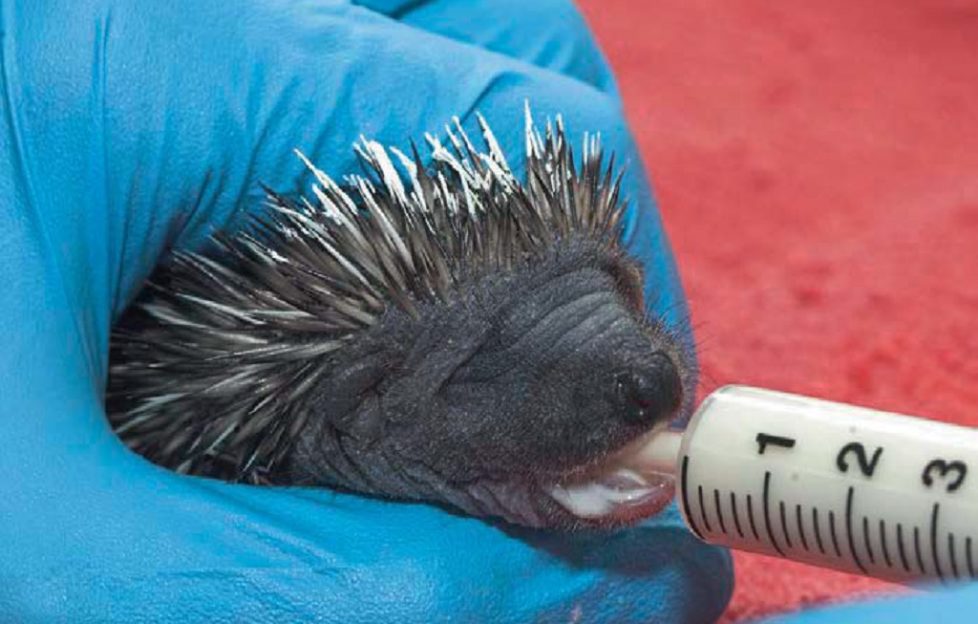 Thousands of maltreated and injured creatures, great and small, are restored to health each year at the National Wildlife Rescue Centre in Fife.
It's usually the plight of red squirrels and wildcats that makes the headlines, but the Scottish Society for the Prevention of Cruelty to Animals (the Scottish SPCA), makes it its business to protect all creatures, great and small.
A state-of-the-art National Wildlife Rescue Centre near Alloa provides the facilities, while the animal welfare charity's hard-working team takes care of everything from injured sea eagles to orphaned hedgehogs.
The Scottish SPCA has come a long way since starting up in Edinburgh in 1839 with the aim of improving the lot of the working horse. It was not until 1930 that the first rescue centre was opened, near Balerno, providing facilities for the recuperation of draft horses and ponies.
Today, the Scottish SPCA's remit is extensive. Its 60 inspectors are unique in that, following the Animal Health and Welfare (Scotland) Act 2006, it is the only welfare charity with the power for trained personnel to enter and search a property, and, if necessary, remove animals and birds.
Every year thousands of domestic and farm animals, which have been neglected, badly treated or abandoned, are saved. The rescued animals are taken to purpose-built centres where, their health restored, they will be found suitable new homes. They are only put to sleep if the veterinary advice is that they are so ill or in such pain that the kindest decision is to end their suffering, or if they are so dangerously aggressive that they could not be rehomed safely.
Since the recession, casualty numbers have risen. Some animals are abandoned simply because their owners can no longer afford their upkeep, and the pressure for funding to deal with this issue is great. Sick, injured or orphaned creatures, as well as wildlife crime, have also become serious issues.
Following the drastic effects on marine wildlife after oil pollution disasters around UK waters, including the shipwreck of tanker SS Torrey Canyon and the Sea Empress oil spill, the Scottish SPCA's Middlebank Wildlife Rescue Centre was built in Fife in 1986 as a specialist facility to clean and care for birds rescued from oil slicks. One of the first major incidents staff had to contend with was the fallout from the devastating Braer oil spill in Shetland. As well as providing facilities for cleaning birds and treating seals, Middlebank was adapted to allow it to care for other needy wildlife, and it swiftly outgrew the venue.
Now, at Fishcross, close to the town of Alloa, under the brooding watch of the Ochils, lies a 65-acre site where Scotland's injured wildlife is brought. A £3.5m investment from public donations funded this National Wildlife Rescue Centre, which opened in 2012. Colin Seddon, the centre manager, is a quietly spoken, unflappable man who previously worked at Somerset's Secret World Wildlife Rescue and who has extensive experience in the release work of sensitive species, such as otters, badgers, foxes and deer.
'When I moved to Scotland to become manager of Middlebank we were receiving around 3,000 casualties a year, but numbers escalated fast as a result both of more incidents and increased public awareness,' he says.
'The society has become more media-friendly and we have an improved response time. Last year, at Fishcross, we dealt with 8,300 casualties. We take in all wildlife except non-native grey squirrels, because it is illegal to release them. We are lucky to have a superb freelance vet, Romain Pizzi, a specialist in wildlife and exotic species, who also works at Edinburgh Zoo. Creatures are assessed and if they can't return to the wild, they'll be humanely put to sleep.'
I begin my grand tour of the impressive facilities in the operating theatre. The digital X-ray machine and the high-tech equipment and lighting look straight out of an episode of Casualty. A long corridor reveals numerous doors that open onto wards for hedgehogs, pigeons, raptors, passerines and small mammals. There is a flight room for fledgling martins and swifts, where the window can be opened to freedom.
In the seal unit, the childlike wails of young seals are eerily plaintive. Each seal has its own individual pool, which at times may also be used for water birds such as swans, gannets, gulls, herons, waders and ducklings. A sink overflows with sprats, the fishy aroma all-pervasive.
A dedicated mammal block is currently full of otter cubs. Otters may be affected by severe floods in which youngsters are separated from their mothers or washed out of holts. They stay here until fully grown and are usually returned to the area from which they originated. There are pens for badgers, foxes and deer, and enclosures for roe fawns and red squirrels, as well as stoats, weasels and pine martens.
'We treat all our casualties with the same care,' says Colin. 'A few years ago we received a first-year sea eagle with a broken wing and leg. It was successfully released on Mull, where it came from, and was seen regularly over a four-year period. This was most rewarding. I believe what we do really makes a difference.
'We work closely with landowners to ensure that animals are only released into suitable habitat, and with their permission. It's no good releasing foxes into sheep- or poultry-farming areas, and obviously the release is equally as important as the rehabilitation work.'
Colin's team includes Lorraine Gow, head of the bird section and a specialist on avian diets. She has fine-tuned the tricky task of rearing tiny house martins and swallows, and has considerable success in getting them airborne. When the Scottish SPCA first came to Fishcross, none of these birds were breeding on site, yet now some of the youngsters return annually to raise their own broods.
Sheelagh McAllister, head of large mammals, is busy with the otters, enticing the smallest cub to eat a tiny trout. There is an air of unhurried efficiency, but soon the centre will be inundated and she will be caring for fox cubs, pine martens or badgers.
Although not open to the public except for the delivery of casualties, many people appear with donations of food, newspapers, old towels, dishes and cages. 'We don't let visitors in for tours, but these donations are invaluable,' says Colin. 'At peak hedgehog season, for example, we go through mountains of newspaper. This is industrial-scale wildlife rehabilitation.'
Sceptics may ask, why bother with some of the less high-profile species? But much damage to wildlife stems from man-made issues and it is up to us to rectify it, especially as Scotland's wildlife needs our help more than ever. Colin Seddon and his dedicated team are certainly doing their bit, regardless of how big or small, or high-profile, a creature may be.
To donate, go to www.scottishspca.org. To report an injured or maltreated animal, call 03000 999 999.
(This feature was originally published in 2016)