'Trimathon' to help farmers find support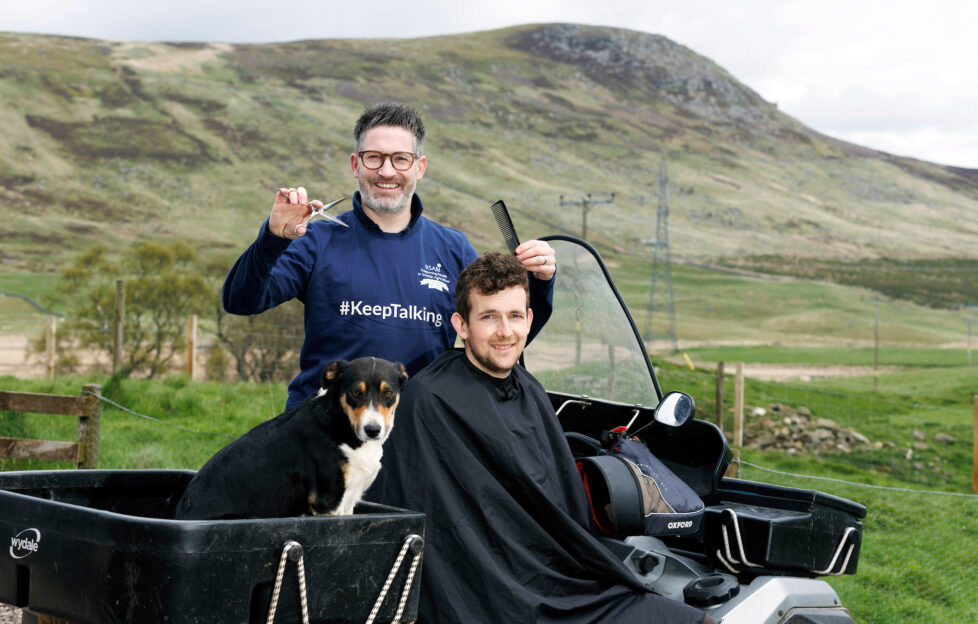 A "TRIMATHON" will be held at next week's Scotsheep show to promote the support available to farmers.
Campbell Ewen, "The Kilted Barber" from Perth, will be wielding his scissors and clippers to give shaggy farmers and shepherds a post-lambing trim.
Ewen's is offering his services for free, but is accepting donations towards the Royal Scottish Agricultural Benevolent Institution (RSABI).
He hopes his light-hearted "trimathon" will promote the support offered to farmers by the RSABI, which includes emotional support, practical help, and financial support.
Carol McLaren, chief executive at the RSABI, said: "Farmers are fantastic at helping other people in rural communities around the country but can sometimes forget to look after themselves properly and we hope our 'Trimathon' will help to remind them of how important it is to take a break.
"At this time of year – after the hectic lambing and calving period – many farmers have rarely ventured off the farm.
"We hope a great day out at Scotsheep will provide a real tonic and the opportunity to catch up with lots of people, support each other and make new friends.
"Time off the farm and away from work is vital for good mental health and a day like Scotsheep it is also a great source of new ideas and this year, perhaps a few great post-lambing haircuts too."
The National Sheep Association's Scotsheep show takes place on 1 June at Over Finlarg Farm at Tealing, near Dundee.
Read more stories on Scottish Field's outdoors pages.