The perfect boots for riding, stable work and walks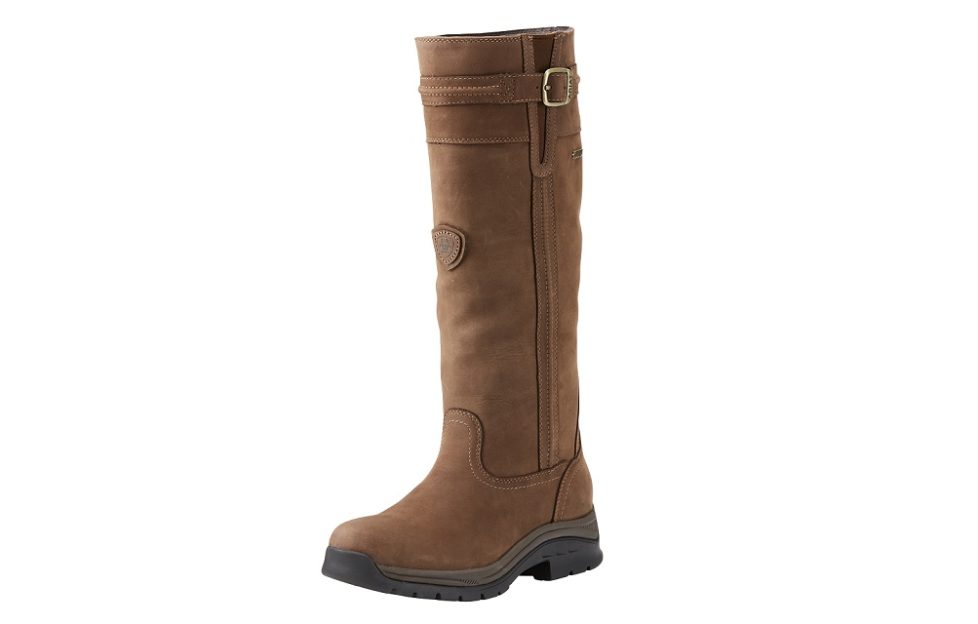 Scottish Field tries and tests the Ariat Torridon GTX Boots.
What is it:
Ariat Torridon GTX Boots, RRP £330. www.ariat.com
I want them because:
I want my feet to be comfortable but protected while at the stables or out with the dogs. These boots are sturdy enough to take me over rough terrain with their shock absorbing midsole and the rugged outer means there's no chance of slipping, even when you're ankle deep in mud. The Torridon boots come in two calf width fittings so there's never any issues with not being able to fit a thicker pair of trousers inside them. They are also a good length, up to the knee, rather than half-way up the thigh.
Useful for:
I wear these for anything I do outdoors including riding, stable work and walks in the woods, but they're also the perfect footwear to don at this summer's game fairs and country shows. They're smart and stylish as well as being waterproof (essential in Scotland) but breathable, so no issues with overheating even if the weather is favourable.
High point:
They've been super-comfortable from the very first wear. The leather is soft, but sturdy. They're remarkably easy to take off, thanks to the specially designed heel, so no more muddy socks as you try to prise off your mucky boots.
Low Point:
To begin with I had to do a fair bit of wriggling and pulling to get my feet into these boots, but this has become easier over time.