Free event aims to catch new fishing enthusiasts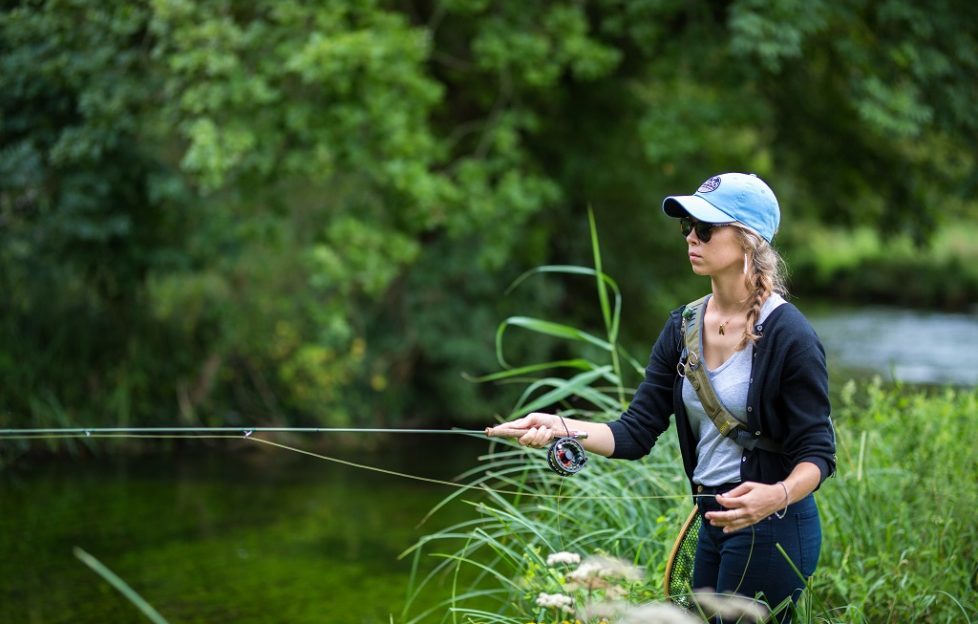 A free event to encourage more women to take up fishing is taking place this weekend.
Tomorrow, Saturday, 8 September, Orvis Kelso are holding their first 50/50 Ladies Day at the Hass Fishery, Jedburgh, to encourage gender parity on the water. It will run 10am-1pm for all abilities.
With support from Anne Woodock from Fish Pal, and Orvis Endorsed Guides, the event is free and includes a three-hour C&R (catch and release ticket) all equipment (rod, reel, etc.) and casting assistance.
All attendees should dress appropriately and bring glasses and a hat for safety. It is all about getting more ladies fly fishing as well as creating an event for experienced anglers to come together and share their experiences.
Places are limited, anyone interested in attending should contact Orvis Kelso directly to book on. 01573 225810
Orvis initiative 50/50 on The Water aims to have an equal split of men and women fishing on the river banks by 2020.
Fly fishing is a game of stalking, accuracy, and precision. Women are just as competent as men in the sport, yet it is still male-dominated in most parts of the world, and the industry/pastime is not growing.
With declining numbers comes less eyes on the water and a natural decline in those who are truly interested in the health of UK waterways and conservation thereof. Orvis are committed to changing this and invite industry players and anglers alike to stand shoulder-to-shoulder to address this.
Fly-fishing, dogs and lifestyle brand Orvis, has launched a comprehensive campaign to advance gender parity in fly-fishing. From women-specific gear development to tailored learning and adventure experiences to non-profit partnerships and women-centric storytelling, 50/50 On the Water aims to inspire and celebrate women in the sport.
The campaign embodies three main goals: 1, making it easy for women to participate in the sport; 2, celebrating the unique connection between women and conservation; and 3, showcasing authentic experiences of real women fly-fishing.