Scotland's horses are a hit with American visitors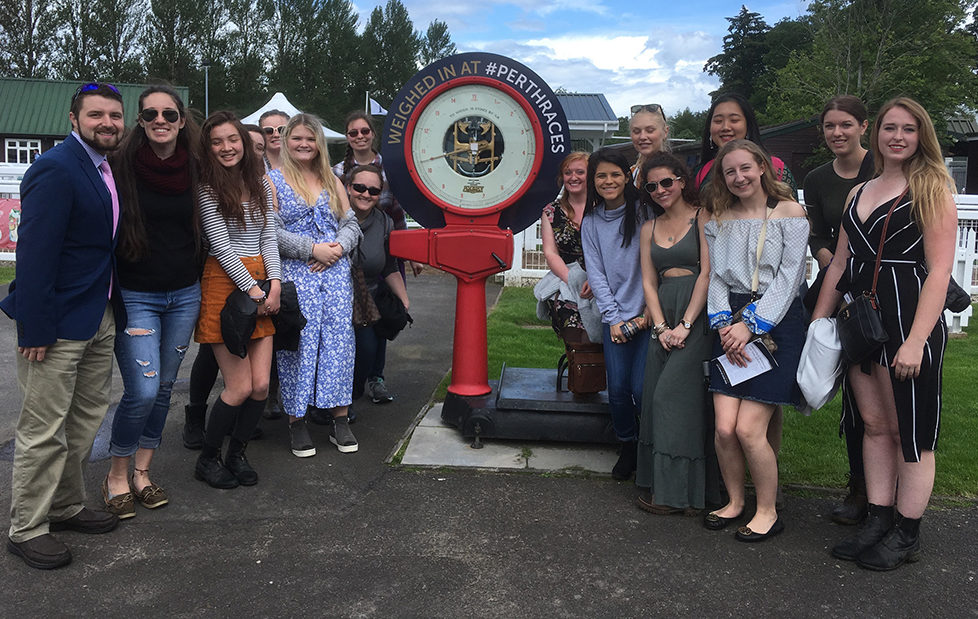 American students visited the Kelpies and Perth Races as part of a four-week equine studies programme at Scotland's Rural College.
The 16 students, who are studying at universities across the USA, took modules in Equine Anatomy and Physiology and Equine Fitness at SRUC's Oatridge campus, with the credits added to their courses back in the USA.
The students ­ some of whom have previously only ridden western style – also did riding lessons each week and competed in a competition with dressage tests and show jumping classes at the end of their stay.
In addition, they visited Lucinda Russell's racing yard in Kinross and Tom Best's stud yard near Dumfermline, as well as enjoying sightseeing tours to St Andrews and Edinburgh.
Szu Yuan Ke – also known as Wendy, from the University of Kentucky, said: 'I've enjoyed every second here. I love all the staff members – everyone is very willing to help and passionate about what they do.'
Mariah Voitl, from the University of Missouri, said: 'This programme has been one of the best experiences of my life.'
Louise Bulmer, Equine Programme Leader at Oatridge, said: 'We are delighted to have been able to host yet another successful Equine Summer School for the 10th year running.
'Feedback from the students has been extremely positive – and even the mixed weather added to the overall experience.'
To find out more about Equine Studies and Horse Care courses at SRUC, visit the website HERE.