A perfect Perthshire spring fishing weekend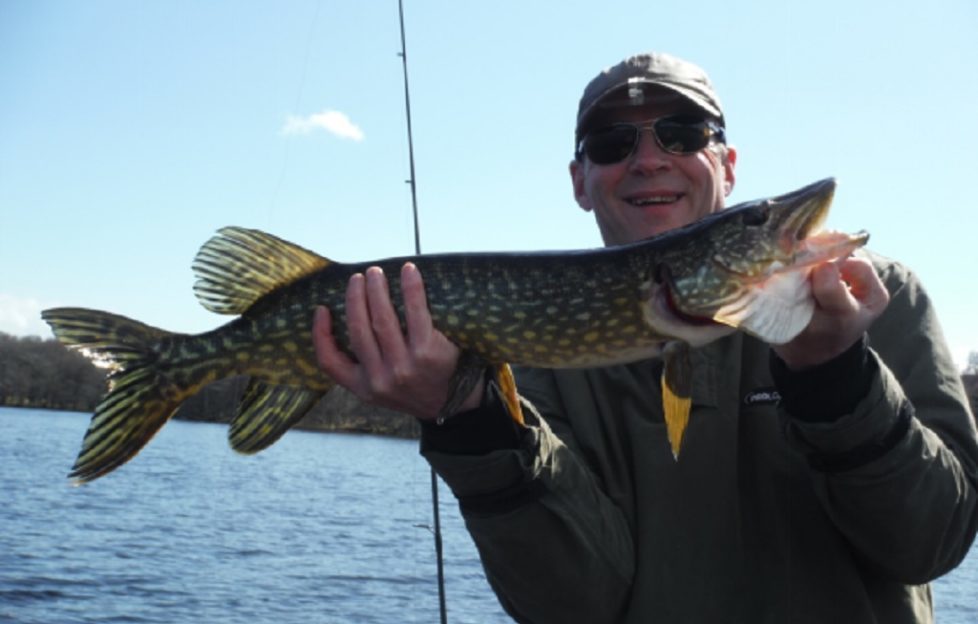 In the right conditions, there are few better places to be in the world than Perthshire in the spring – especially if you are a fisherman.
I was recently fortunate to wangle a full weekend of fishing and what a tonic it proved to be!
I have previously mentioned that I am lucky enough to have access to a beautiful wee loch near Dunkeld as a guest of 'Captain Jim' and Saturday saw three of us casting lures on lightweight outfits for its resident pike. We got lucky with both the fish and the weather.
The location – as ever – was delightful. With spring being somewhat late this year, the beech trees, although hinting at life, were yet to show leaf. The wooded margins of the loch saw deer resting and swans and geese nesting.
The sky above us saw buzzards and a possible osprey. The bright and warm conditions, plus the flora and fauna on display, made it a very special place indeed. And as always – the company and craic were of dubious quality!
The loch does not have a huge head of pike, but enough to keep you smiling when they are 'on the feed' and aggressive, as they were for us that day.
With the calm conditions and bright sun, with polarising glasses we could watch the pike following our lures all the way back to the boat – which is always a special treat if you are as fascinated by fish as I am.
In total we had over 10 pike 'in the boat' plus countless other hits and 'brief encounters' to a wide range of lures. The best probably nudged 8 pounds – but their size wasn't the point – on our light rods the fun was immense, and isn't that the point?
The Sunday saw me both change venue and target species. My first trip this year to Frandy, in Glendevon, coincided with wet and windy conditions, but I was fortunate enough to be fishing with a long-time trout fishing mate Phil Cachia, so I had no doubt that we would make the best of the conditions.
Through long experience I know that Phil is a man who can winkle out a trout or two, no matter how testing and difficult a loch can be!
As if to confirm this, Phil connected with a trout within minutes of us starting our first drift. The rest of the day passed in a blur as we focussed on our task of exercising Frandy's finned residents.
Thankfully we were both successful in this task and it was wonderful to experience the thrill of playing feisty trout on a fly-rod again – it's been a long closed-season.
We were even treated to watching the local osprey diving down onto some poor unsuspecting trout, not once, but twice. Clearly a good fishing day all round!
So, not a bad start to what I hope will be another great year of fishing in this great wee country of ours!
Now looking forward to my next day's fishing – on the Tay at Upper Redgorton, where I hope the salmon might be as accommodating as my recent pike and trout. Fingers crossed.