Former Gleneagles mixologist takes up new position at The Savoy in London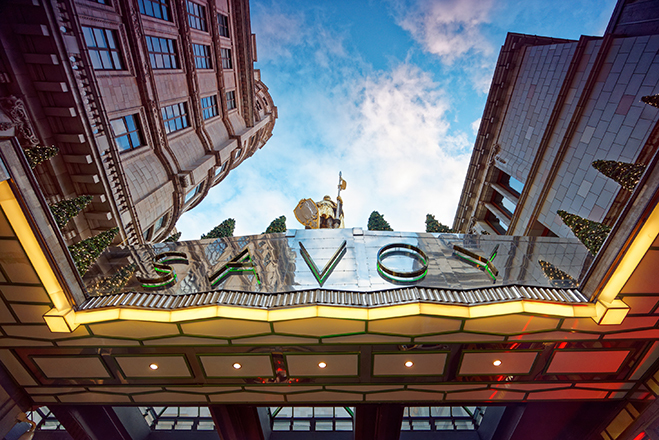 A former Gleneagles mixologist has taken over as the head bartender at the Beaufort Bar, located within The Savoy in London.
Joe Harper, who was assistant bar manager in Perthshire at the Century Bar, succeeded previous head bartender Kyle Wilkinson earlier this month.
Having honed his skills at a number of prestigious venues including St Pancras Renaissance, Gleneagles Hotel, Union Street Café, Joe was more recently invited to open two bars in his Leeds at the luxury hotel Dakota Deluxe.
Previous to this, in November 2016, while based at Gleneagles, he became the Bacardi Legacy UK Champion, going on to represent the UK at the Global Finals in Berlin this year.
His winning cocktail, Pilar, was fresh and exuberant twist on the Airmail and Missonary's Downfall cocktails. The ingredients were 40ml Bacardi Carta Blanca; 30ml RinQuinQuin à la Pêche; 20ml Lime juice; 20ml Pineapple syrup; 6-8 mint leaves; Top soda; Shake and fine strain into a coupette glass with a mint leaf garnish.
For this new role, Joe has drawn from his wealth of experience in hotel bar management and expertise in high end hospitality to ensure that the personal experience of each individual guest is at the forefront of everything he does.
Joe said of his new Beaufort Bar position: 'I'm incredibly privileged and excited to be part of the team at The Beaufort Bar, which has had fantastic success since its opening in 2010.
'Being part of The Savoy, as well, is the icing on the cake- working in this iconic hotel has been a dream of mine since I began my career in hospitality. I look forward to working with the wonderful team already established here to carry on the traditions of quality and excellence.'
Known the world over for innovative drinks, and having won Best International Hotel Bar and having been nominated for World's Best Cocktail Menu at Tales of the Cocktail, the Beaufort Bar pushes the boundaries of cocktail making, imagination and design. Ambitious, innovative and dedicated, Joe will be at the very forefront of the Beaufort Bar's forthcoming creative direction.
The Savoy is managed by Fairmont.