School appoints golf professional to drive it forward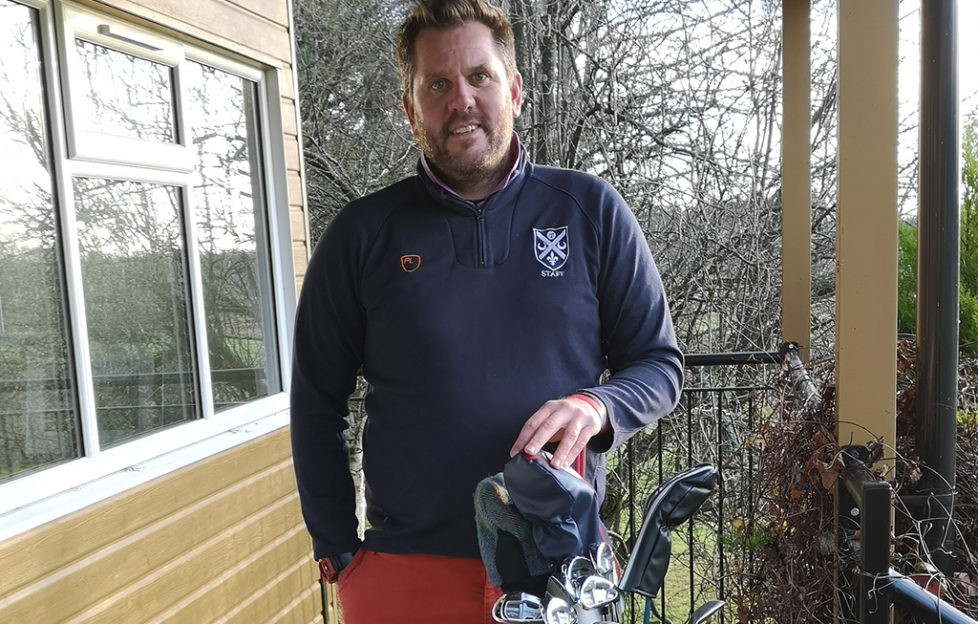 Glenalmond College has appointed a golf professional to drive plans for a world class golf training facility at the school. 
Tim Mitchell will be responsible for developing a golf programme for pupils that provides pathways to achieving excellence in the sport, as well as creating more opportunities for golfers in the community.
He will also oversee planned improvements to Glenalmond's already impressive facilities which will see an indoor practice range built to complement the existing 9 hole (18 tee) golf course designed by James Braid.
Glenalmond's new golf school is part of a larger investment programme which includes the recently completed international standard water-based AstroTurf pitch for hockey with spectator hospitality lodge, a second all-weather multi-sport pitch, a new first team rugby and lacrosse pitch with a 100-seat spectator stand and training facilities and a cardio-vascular fitness suite and dance and aerobics studio. It brings the total level of investment in sports and wellness facilities at the school to over £1 million since 2016.
Glenalmond is one of the few schools in the UK to offer a golf scholarship programme funded by the former pupils of the school who are members of the Old Glenalmond Golfing Society. Recipients of the scholarship include Scotland and Ladies European Tour golfer Carly Booth.
Tim grew up in the Welsh valleys where his love of sport evolved into a passion for golf. He was awarded a golf scholarship to read English Literature at Swansea University and has been a golf professional since 2000.
Previously based at Murrayfield Golf Club in Edinburgh, Tim specialises in coaching young people and has developed an all-inclusive incremental eight-stage programme of development where fun is a priority throughout a series of age and stage appropriate tasks and training challenges.
Tim said: 'This investment is a phenomenal opportunity to create a golfer's Valhalla. My aim is to build on the existing golf culture at Glenalmond by implementing pathways for pupils to learn, enjoy and develop their game. The golf school aims to enrol a critical mass of 30 competing students in the first 18 months, covering all abilities from novices to category one players who will perform in high level amateur events. We're on a mission to provide golf for all through the development programme for pupils and community golf events.
'As well as the development programme, the school is investing in a new first-rate indoor facility to allow training to continue throughout the winter months. We will also be remodelling parts of the James Braid golf course to enable specific on course practice and develop pupil's performance. It would be great to hear a future world-class golfer say that their story started at Glenalmond.
'I believe participation leads to performance, so if every pupil develops as a player and enjoys a lifetime of golf then The Golf School will have been successful.'