Ballet partnership for International Women's Day 2022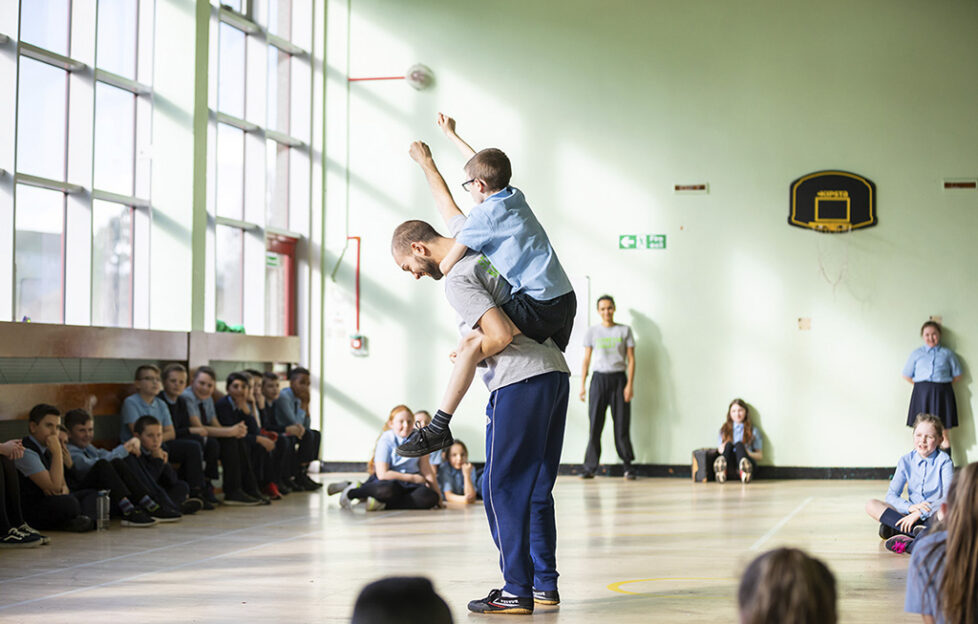 FIDA, the Futures Institute at Dollar Academy, has teamed up with Scottish Ballet to offer a one-day workshop for children.
Entitled See Me, it will be open to boys and girls aged 10-12 across Central Scotland.
Children attending the workshop, which will take place in the Alva Academy dance studio on Wednesday 6 April, will explore the global issue of gender equality, through movement and dance.
In the morning, children will take part in creative activities inspired by fascinating and thought-provoking case studies from Pakistan to Ethiopia to Guatemala. These have been gathered by FIDA in collaboration with expert partners working globally on programmes that promote equality, including the Roslin Institute at the University of Edinburgh.
In the afternoon, Scottish Ballet will deliver a fun dance workshop exploring gender identity, acceptance and respect. Participants should wear whatever they're comfy moving in: T-shirt, shorts/trackies and trainers or barefoot.
The workshop is open to all current primary school pupils aged 10-12 and is free of charge. No prior dance experience is needed. To register interest, or for further information, visit https://fida.world/
FIDA launched on 12 May 2021, and is an open-access online learning platform that offers school pupils across Scotland and beyond unique opportunities to undertake real-world challenges and skills-based courses founded on the 17 UN Sustainable Development Goals.
It has been created to address three fundamental challenges – sustainability, equitable access to education, and the need for curricular reform.
The platform enables young people to work with experts from industry and universities to better understand, and design solutions to, some of the most complex challenges we face, such as climate change, poverty, and social injustice.
There is a wide variety of ways young people can get involved, with a core offering of 17 Global Challenges – one for each of the UN SDGs.
Built in partnership with industry and universities – including renowned textiles manufacturer Johnstons of Elgin, award-winning global architectural studio Grimshaw, and the Winton Centre for Risk and Evidence Communication, University of Cambridge – these open-access Global Challenges encourage students to apply critical thinking and creative problem solving to tackle real-world issues.
Each one is centred around a core principle of helping young people develop the skills required to help build a more sustainable future.
To help widen access to pupils across the country to the broadest range of subjects, FIDA is also building a portfolio of SQA subjects which pupils can study online. In 2021-22 this offer includes Higher Politics.
Find out more at https://fida.world/see-me-scottish-ballet-workshop/