Female food and drink producers unite for IWD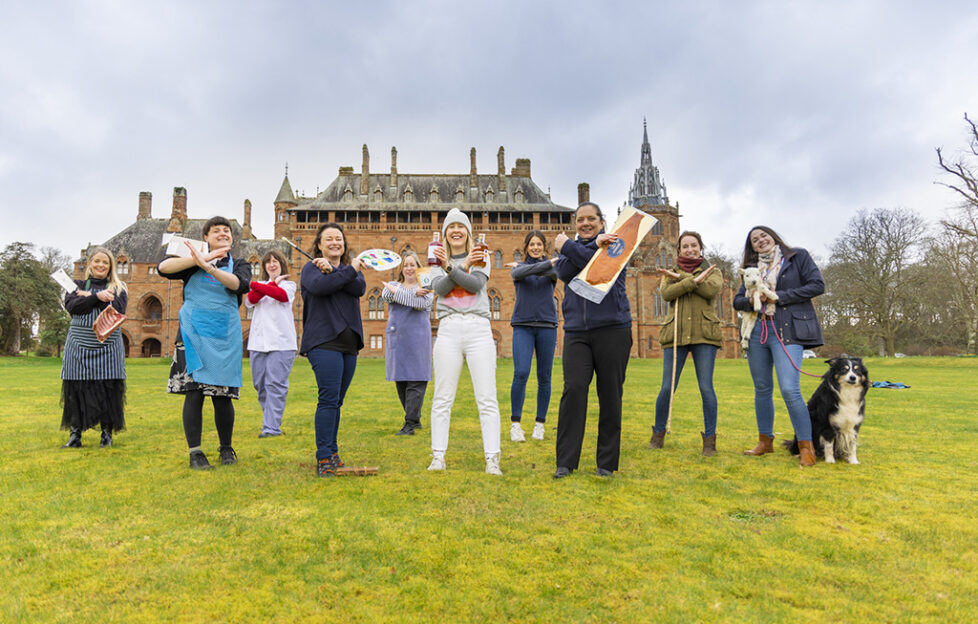 This year the finest female food and drink entrepreneurs from Bute Kitchen are coming together to celebrate International Women's Day.
This year's IWD theme is about breaking the bias and creating a more diverse and gender free stereotypical world and Bute Kitchen does just that.
Bute Kitchen is a collaboration of food and drink businesses on the Isle of Bute, a social enterprise funded by Scotland Food & Drink (50%) and from private funding from John Bute (50%).
The multi award winning food and drink producers, suppliers and hospitality providers aim to showcase the talent, passion and quality that exists on the island.
And the enterprise is bucking traditional gender stereotypes as over 70% of their producers are female and the board of trustees is completely made up of women. From farmers to smallholders growing and producing crops, dairy and livestock, to cheesemakers and butchers crafting products, Bute Kitchen has it all and more.
Board member Gayle Mcneill said: 'There is a perceived lack of diversity on the Isle of Bute, and a lot of our producers work in very traditional, male-dominated industries. With Bute Kitchen we have created a wonderfully inclusive environment that celebrates world class female led businesses, including the gold award winning Bute Shores Artisan Baking, the Isle of Bute Gin Distillery, Braw Liquor Company, Isle of Bute Coffee and the Isle of Bute Smoke House, formerly Ritchies of Rothesay which was established in 1888 – we have a lot of history and are experts in our respective fields.'
Founder of Isle of Bute Gin and Bute Kitchen Producer Rhona Madigan-Wheatley added: 'We are extremely proud to be a strong predominantly female group of food and drink producers, who are proactively changing the preconception of Island living and challenging those male dominated sectors by paving the way for future generations of female entrepreneurs on the island.'
Entrepreneurship is at the core of what Bute Kitchen stands for and the enterprise recently secured funding from Highlands and Islands Enterprise (HIE) to allow key hospitality training to be conducted, in a bid to encourage the younger generation, and also those looking to change careers post pandemic, to retrain and retain hospitality talent on the island.
Stay up to date with all things Bute Kitchen related via their website butekitchen.co.uk or follow them on Instagram and Facebook @butekitchen