A luxurious shopping experience awaits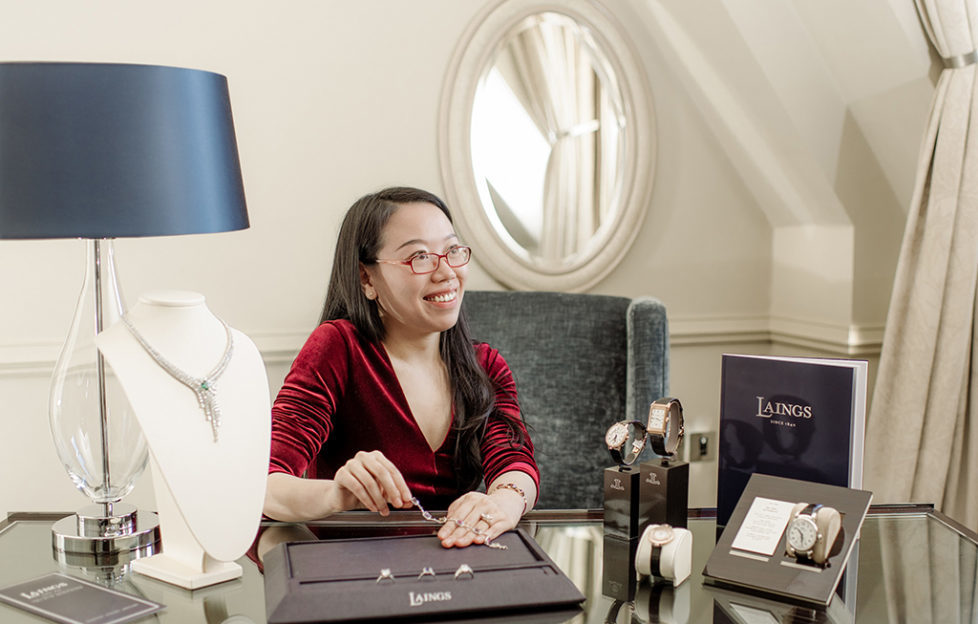 A leading Scottish hotel is partnering with a luxury Scots independent jeweller to create a unique shopping experience.
Following on from the success of the new direct flight between Beijing and Edinburgh , the Waldorf Astoria Edinburgh – The Caledonian has joined forces with luxury, independent family jeweller, Laings to create a bespoke personal shopping experience for all Chinese visitors staying at the hotel from September to the end of the year.
Chinese visitors planning a trip to Scotland's capital will be able to enjoy the hotel's Diamond Experience package, offering a two-night stay in one of the Waldorf Astoria's 19 suites, as well as a unique jewellery experience. Working with Laings dedicated Mandarin speaker, the luxury jeweller will establish ahead of the visit the types of jewellery or watches guests might be interested in seeing during their stay.
The selection of sparkling precious stones and timeless watches are then brought to the hotel as part of this personal shopping experience for guests to try on in the comfort of a private room, where they can also enjoy champagne and an equally decadent afternoon tea.
Dale MacPhee, general manager at Waldorf Astoria Edinburgh – The Caledonian, said: 'We are very excited about the new opportunities that will be opening up to the city with the arrival of this new direct flight from Beijing and believe we have created a unique experience for Chinese visitors. Laings is the perfect luxury partner for us to work with to deliver this new package, which we hope will prove very successful over the coming months.'
Kathy Xin Luo, Chinese business development manager at Laings said: 'It is important to know and understand your customer and what appeals to them. We have a close working relationship with contacts in China already and recognise the importance of creating something specific for this market that focuses on their passion for luxury brands, as well as stylish unique designs.
'We have worked with Waldorf Astoria Edinburgh earlier in the year on other projects and this felt like an opportunity to extend our current partnership into new areas that are mutually beneficial.'
The Diamond Experience package is based on a minimum two-night stay in one of the hotel suites, as well as a personal jewellery shopping experience, glass of champagne and afternoon tea, and breakfast on both mornings. Prices for the package start from £949 and will be available from September.