Interior designer's eclectic tastes create unique home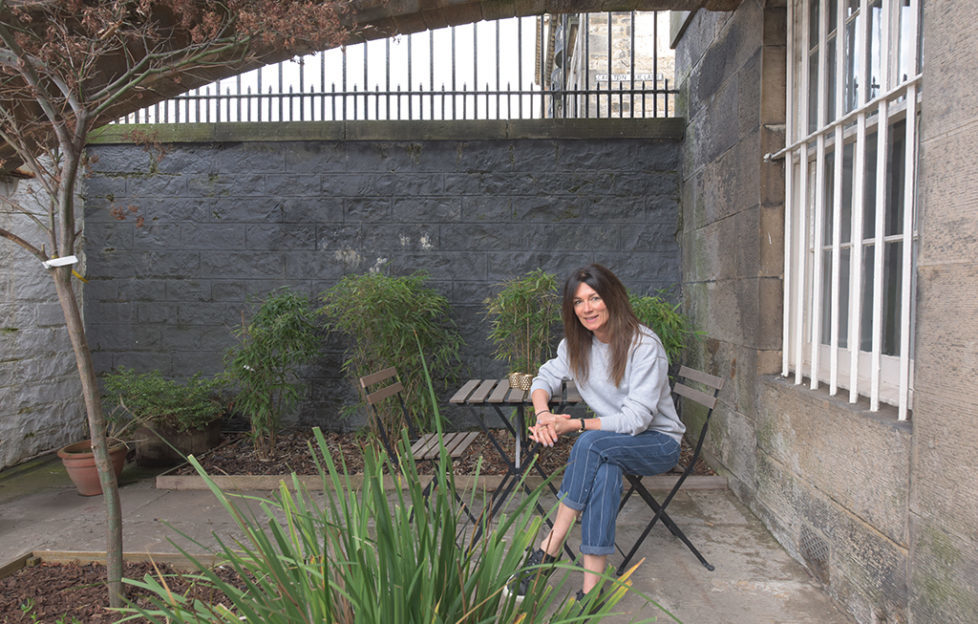 Interior designer Xanthe Weir owns this stylish apartment in one of Edinburgh's finest Georgian townhouses on Royal Terrace.
The two-bedroom property features a modern sitting room, bespoke kitchen, dining room, large bathroom, utility room and exterior courtyard.
It was the first of the terraces on this street to be built by William Playfair, and Xanthe's background in interior design makes the inside a unique and refreshing space.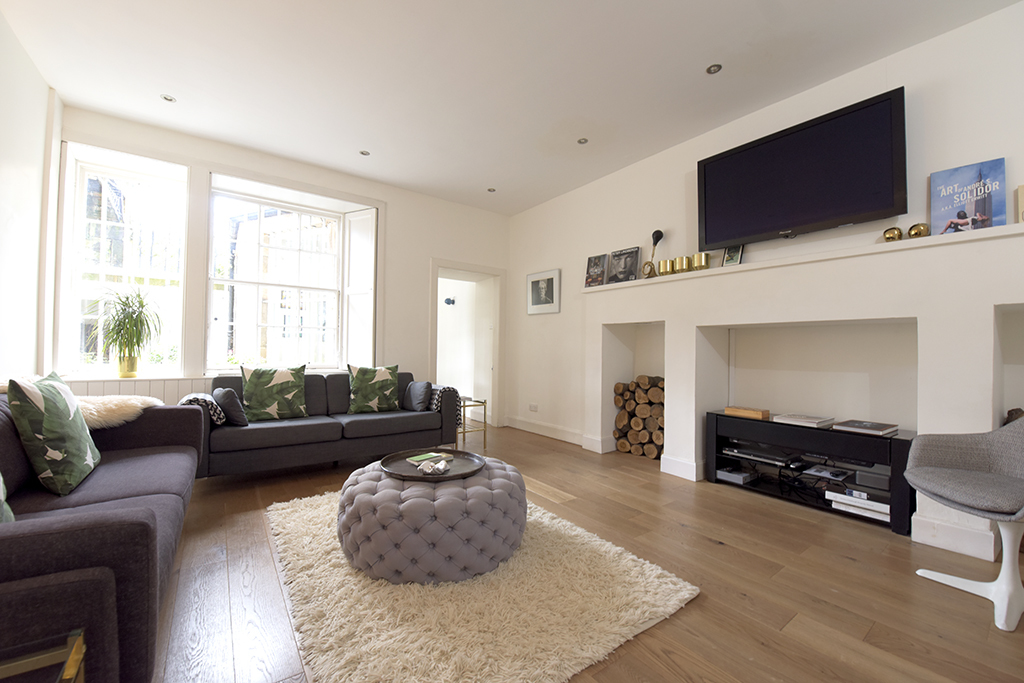 Each room is stylishly furnished with a mix of high street and mid 20th century furniture, with additional accents from Xanthe's lighting and furniture brand Lair.
'We've found a lot of things in high street shops like Swoon and West Elm,' explains Xanthe. 'I also source a lot of things through Houseology, like the Louis Poulsen lamps, and at markets in France, Italy and down south,' she says.
The flat is mainly neutral to ensure it does not date and to appeal to wider audiences, but clean lines and bursts of colour keep the property fresh and modern.
'We try to keep it neutral but with a bit of interest,' says Xanthe.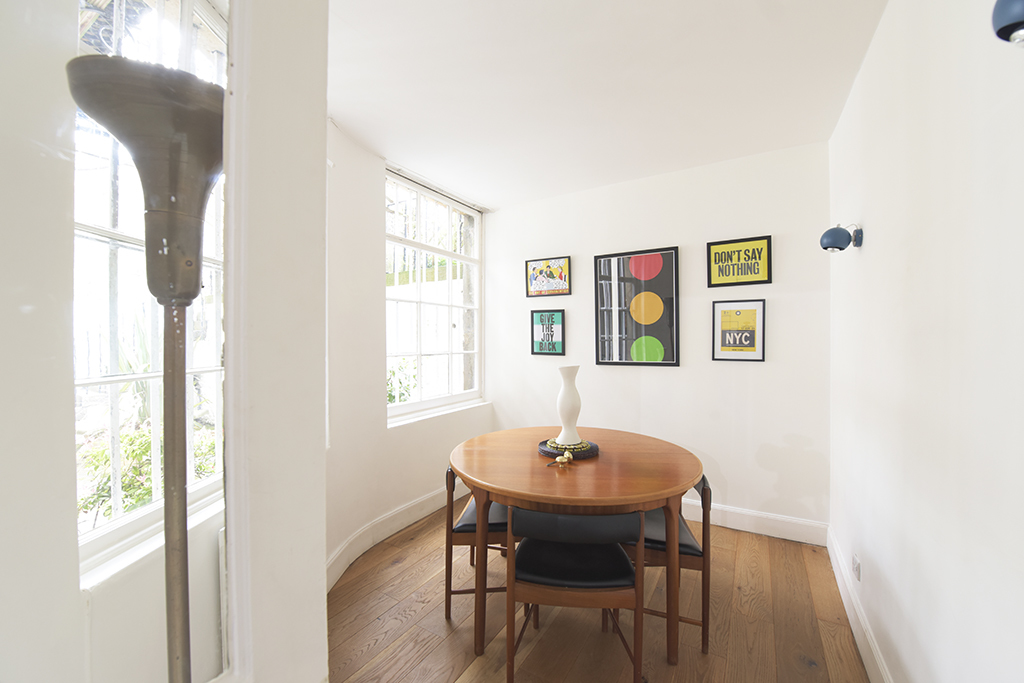 At the moment, she is opting for interesting wallpaper and botanical leaf prints, using House of Hackney's vintage linen fabric in their charcoal 'Palmeral' print in the bedroom. The boutique apartment also incorporates Xanthe's love of art, and often features pieces from one of her favourite photographers Juno Calypso.
When Xanthe moved from London four years ago through her job in marketing and designing shops with Paul Smith, she initially used the flat to showcase her pieces. When she got her own shop on Dundas Street, Xanthe decided to let the space through Airbnb.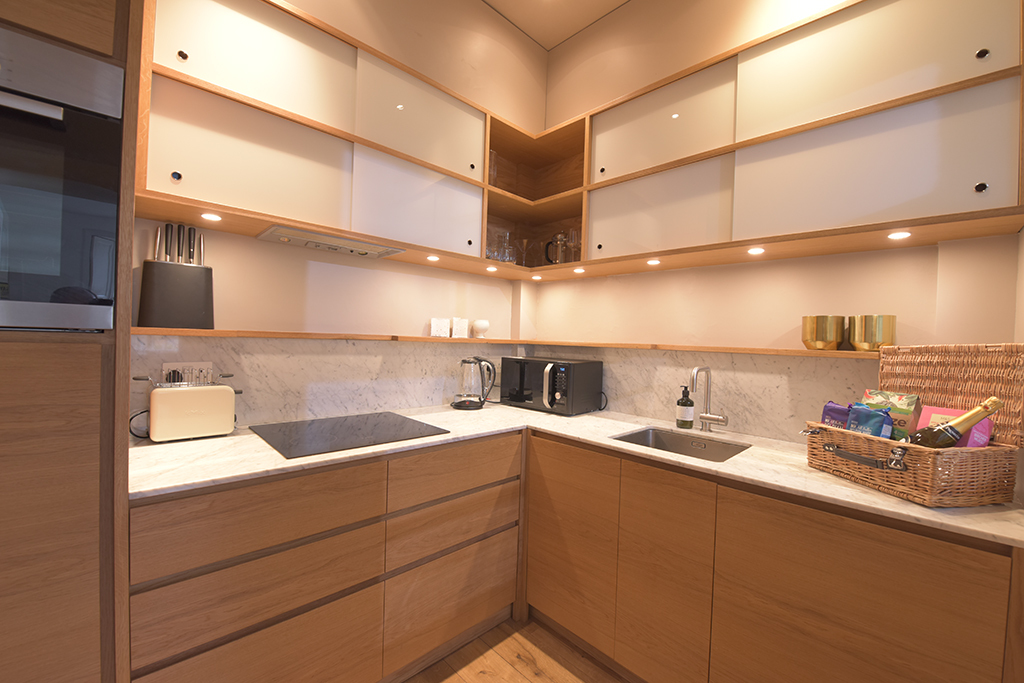 'I like the way Airbnb works,' says Xanthe, 'because you have direct contact with the guests, and it's rewarding to hear their feedback and tailor things uniquely for them. Being a letted property, the furniture has to be robust, but if you show you care and style it interestingly, people will respect it,' she says.
Xanthe is currently planning renovations for her family home above the property while managing her interior design company DecorAir with business partner Rachel Richmond.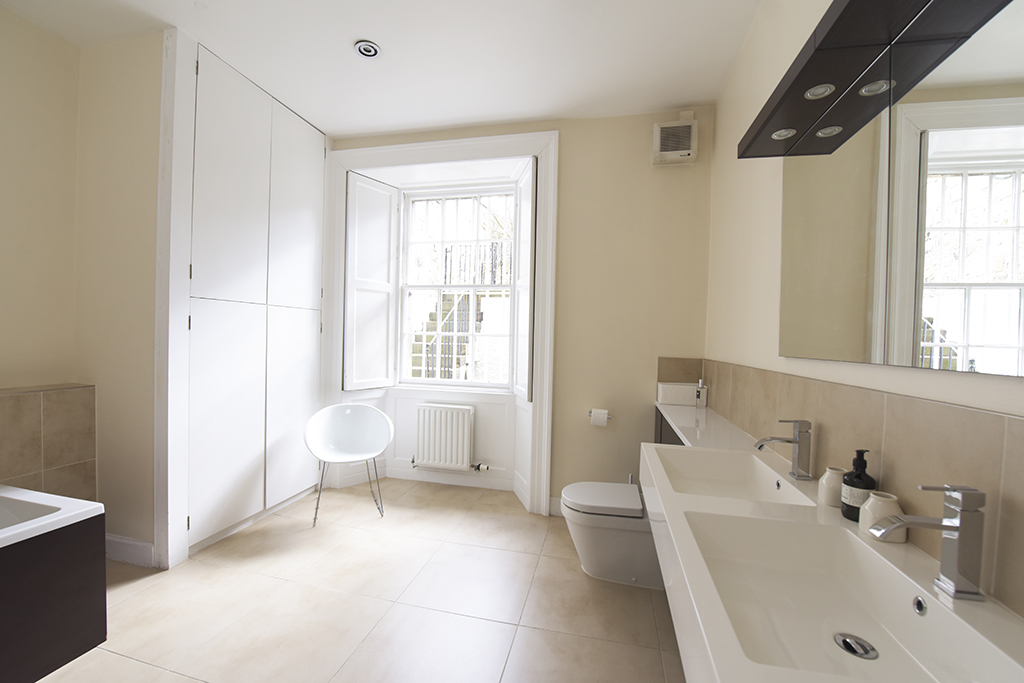 DecorAir works with local tradesmen and specialises in creating environments for the buy to let sector.
As an interior designer, this property is an important way to showcase Xanthe's eclectic taste in mid 20th century furniture and design, and the resulting space is something which is quite spectacular.