Bring spring into your home with houseplants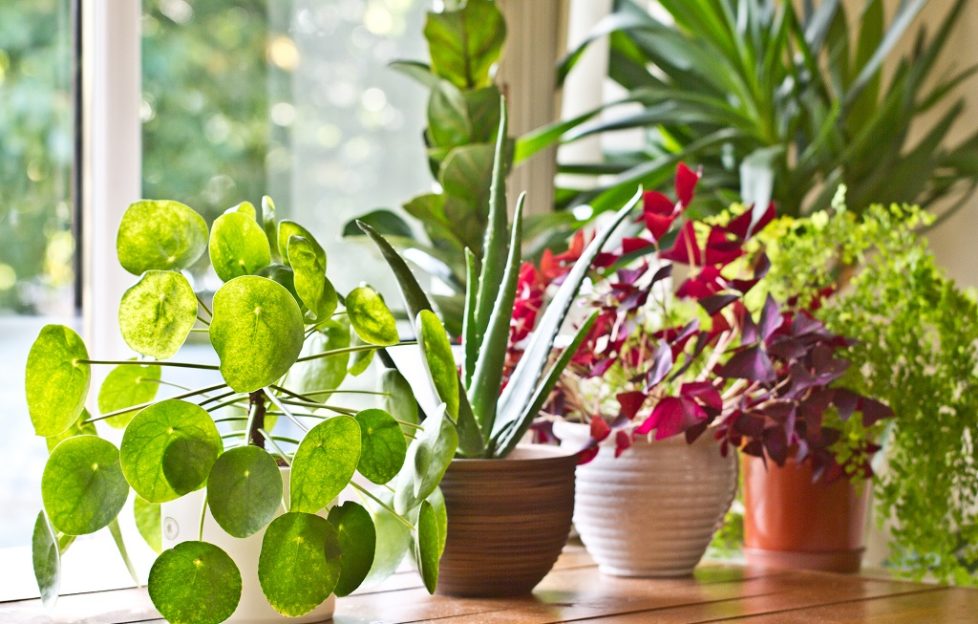 Now that spring is on its way, we'll be starting to think of plants in our homes and gardens.
It won't be long before the grass is needing its first cut of the year, and we'll be thinking of what our borders, flowerbeds and hanging baskets will need in 2019.
But it's just as important to have plants in our homes, as well as outside of them.
Claire Bishop, plant enthusiast, RHS Chelsea judge and houseplant buyer at Dobbies Garden Centres, gives some advice.
She said: 'March is truly the start of the new season for gardeners. The weather improves, soil warms, and drifts of bright yellow daffodils signal spring is here. Our attention may be turning outside, but it's important to remember the positive effects that gorgeous greenery can have on our living space.
'Houseplants are super trendy at the moment, with Instagram feeds and Pinterest boards filled with beautiful botanicals. There is a hugely diverse range of shapes and sizes, from statement architectural palms to stylish trailing pearls – they not only look good, but their cleansing properties means they can help to make you feel good too.'
And you shouldn't forget that you need to look after your houseplants.
Claire continued: 'With the average person in Britain spending over 90% of their day indoors, houseplants are a breath of fresh air for inside spaces, they are brilliant anti-pollutants and help to increase oxygen levels.
'For me, stepping into a room of lush and leafy greenery is a definite mood booster. Whilst adding an air of natural zen, they can also reduce stress by contributing to lower blood pressure, prevent allergies, stop headaches, help sleep and more.
'Naturally thought of as an outdoor plant, lavender will help to add a lovely calming fragrance to any room, simply make sure it has plenty of fresh air and natural light. It's much easier to wake up happy after a good night's rest, and this pretty purple flowering plant has long been proven to help aid a peaceful night's sleep – an even better reason to keep it inside so you can take in it's calming scent before bedtime.'
Claire's top spring clean houseplant tips…
Houseplants need to be cleaned occasionally, too – just wipe the leaves with a damp cloth. This is not just to keep them looking good – removing the dust ensures good health.
Take off any foliage that is yellowing, and trim damaged leaves of larger plants with sharp scissors at the same time.
As with outdoor container plants, houseplants need repotting and feeding in spring to keep them healthy. Some, such as orchids, have special feeds to encourage fruits and flowers rather than foliage.
Visit https://www.dobbies.com/ for more details.