All the arts in ten days at one Scottish festival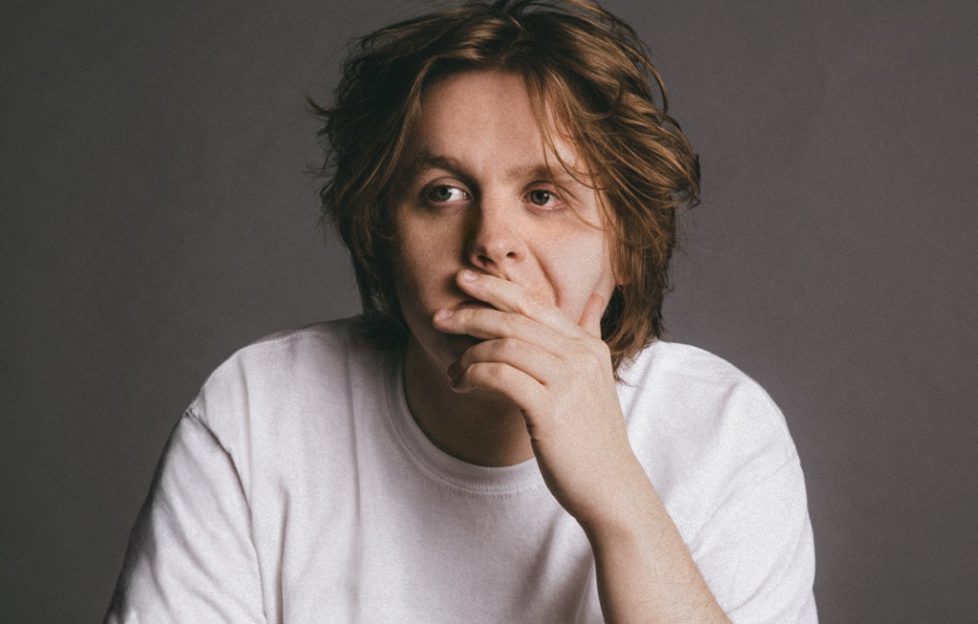 The city of Perth is ready to welcome both international names and the hottest emerging Scottish talent from the world of music, arts and culture this May for the 48th Perth Festival of the Arts.
As one of Scotland's leading independent arts festivals, Perth Festival of the Arts continues to diversify around its long-standing classical core.
From international orchestras, opera and pop artists, to contemporary art, comedy and stage shows, the Festival is working creatively to appeal to different tastes and to encourage as many people as possible to enjoy new arts experiences.
2019 is proving to be one of the Festival's largest arts-packed programmes in recent years, featuring no less than 35 concerts and events in six venues around the city between 16-25 May.
With Perth Concert Hall hosting larger events, the Festival is also making the most of having the newly-restored Perth Theatre back in play for more intimate performances.
St John's Kirk of Perth will host renowned choral ensemble The Sixteen, as well as the Festival's popular Schools Lunchtime Concert Series, while Perth Cathedral St Ninian's will showcase its newly restored organ.
Events will also take place in St Matthew's Church, Loft Nightclub and the Festival's ever-popular contemporary Scottish art exhibition arTay, in a large tented gallery.
English Touring Opera open the Festival with Verdi's Macbeth, the only Scottish performance of this new formidable production by James Dacre in ETO's spring tour. Grant Doyle (Macbeth) and Madeleine Pierard (Lady Macbeth) will star in Verdi's interpretation of Shakespeare's iconic play.
Scottish Opera will bring their stylish, converted opera trailer to Perth Concert Hall plaza, offering six free performances over two days. One of the greatest Russian regional orchestras, the Russian Philharmonic (of Novosibirsk) will close the Festival on 25th May with a programme of great Russian music with the exciting young pianist Sergey Redkin.
Other top classical acts include the world's best known classical guitar duo the Katona Twins and internationally-endorsed performing artists Yamaha NEO Ensemble.
Scottish Mezzo Soprano and opera scholar Katie Coventry will feature in the Festival's Music on a Saturday Morning series. Hailing all the way from Baltimore USA, Morgan State University Choir will raise the roof of St Matthew's church with an all-American programme of spirituals, gospel music and American art song. Audiences can also enjoy a night of musical comedy, with virtuoso comedian Rainer Hersch reigniting the magic of Victor Borge's classic routines.
2019 will see a distinct development in the Festival's programming, with an increasing focus on the best of new popular music emerging from Scotland through a four-gig 'Next Generation' line-up.
Last week, the Festival announced chart-topper and current UK Number 1, Lewis Capaldi, as a major headline music artist for 2019. Capaldi will play on Saturday 18 May, the day after the release of his eagerly awaited debut album. 21-year-old popstar from Dundee Be Charlotte will also perform a special homecoming concert in Perth Theatre studio.
Meanwhile two concerts in the Loft Nightclub will feature Edinburgh singer-songwriter Callum Beattie and Vistas, a young band who have been surging to the forefront of the indie-rock scene.
Celebrating the finest in youth music today, The Cross Trust has partnered with the Festival to present four award-winning artists who pay homage to musical traditions whilst developing their own voices. The concert will feature classical pianist Anna Michel, saxophonist Murphy Robertson, jazz vocalist Luca Manning and folksinger and winner of Scots Singer of the Year at the MG ALBA Scots Trad Music Awards 2018 Iona Fyfe.
Legendary multiplatinum recording artists Jools Holland & his Rhythm & Blues Orchestra will mark his tenth visit to the Festival. Jools will be joined by special guests Pauline Black and Arthur "Gaps" Hendrickson from The Selecter and is a favourite with Festival audiences. Credited with originating British folk-rock music Fairport Convention will close the first weekend of the festival, with other top artists including a full live band show by Hue and Cry with support from Glasgow-based singer-songwriter John Rush.
Straight off the West End, a brand new Horrible Histories Barmy Britain production by Birmingham Stage Company will offer family audiences the only chance to see a performance north of the border in the spring tour. The stage show features all new scenes of fun and facts and is the history of Britain, with the nasty bits left in.
With over 40 years' experience in international journalism, John Simpson will entertain audiences with a fascinating afternoon as he shares stories of the difficult and often dangerous situations he has faced as a reporter as well as the more light-hearted tales. With his latest novel – MOSCOW, MIDNIGHT – published to critical acclaim, John will sign copies of this after his talk.
The Festival is also delighted to present several theatre productions over the 10-day run. Eleanor's Story is the adaptation by actor and writer Ingrid Garner of her grandmother Eleanor Ramrath Garner's award-winning memoir, detailing her youth as an American caught in WWII Berlin. The production is being brought over from Los Angeles especially for the Festival. The Ballad of Johnny Johnstaff is a new and unique piece of modern folk theatre presented by three-time BBC Radio 2 Folk award winners, The Young'uns.
Festival chairman Peter Rutterford said of this year's festival programme: 'We're delighted to announce this year's programme, which presents a lively and eclectic feast of arts experiences for audiences to enjoy with a wide selection of the best in entertainment.
'Our range of venues aim to reach new audiences, while showcasing the diverse performance spaces that exist across the city. As well as promoting the best in home-grown Scottish talent, we also have a strong international focus, featuring artists from the USA, across Europe and Russia. We invite audiences across Scotland to join us and experience our festive mix of arts, music, literature, comedy and conversation this May.'
Tickets are on general sale from Monday 25 March at 10am. For details of the full line-up including dates, times and ticket information visit www.perthfestival.co.uk.