Duke of Wellington's aide's chest goes to auction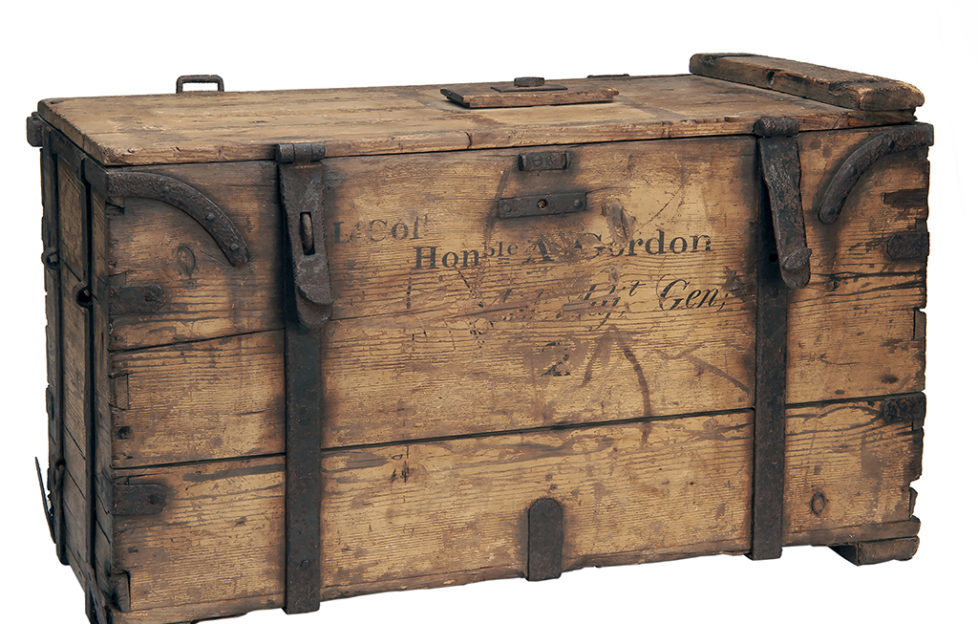 An innocent-looking wooden chest belonging to a Scotsman is set to go to auction – and it has an amazing history.
Holts Auctioneers are selling a campaign chest once owned by the Duke of Wellington's aide-de-camp who was killed at the Battle of Waterloo in 1815.
It looked like an old wooden chest but painted on the side was 'LT. COL HONble A, GORDON.'
A private vendor had brought the chest to Holts and it turned out to be none other than a campaign chest belonging to Sir Alexander Gordon (1786-1815).
Alexander Gordon, the third son of Lord Haddo, joined the army in 1805 and fought in the Peninsular War in Spain during the Napoleonic Wars.
In 1809 he became aide-decamp to the Duke of Wellington and died on 18 June 1815 at the Battle of Waterloo, after his leg was blown off.
Such was the respect that Wellington had for him, he offered Gordon his bed, where he subsequently died. In a letter written the next day to his brother Lord Aberdeen, Wellington wrote: 'He had never rendered himself more useful and had never distinguished himself more than in our last action.'
Holts have put a price estimate of £200-£300 on the chest but it could go for considerably more thanks to the Waterloo and Wellington connection, it will feature as Lot 1088 in Holts' 21 June auction of Fine Modern and Antique Guns.
For more information click HERE.