Great Tapestry's return is welcomed by writer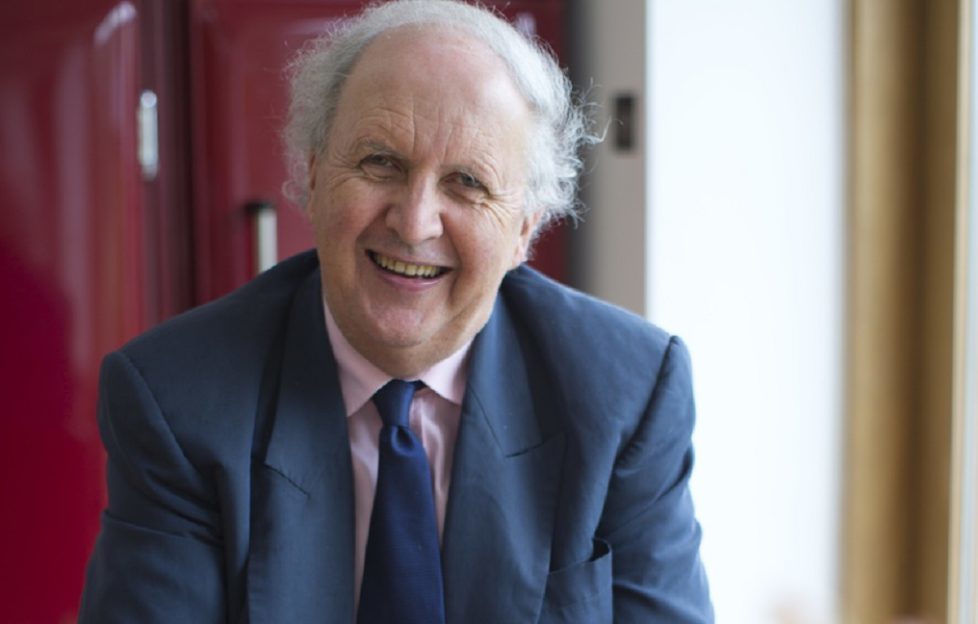 Scots writer Alexander McCall Smith is delighted that the Great Tapestry of Scotland is returning to New Lanark.
With just a week to go, New Lanark prepares to turn their newly developed exhibition gallery into the home of the Great Tapestry of Scotland.
First hosted at New Lanark back in 2014 to over 13,000 visitors, New Lanark, an 18th century former cotton-spinning Mill Village and one of Scotland's six UNESCO World Heritage Sites, this time looks forward to offering visitors the opportunity to learn more about the 'making of the tapestry' and illustrations which depict 420 million years of Scottish history in 160 embroidered panels.
Visitors can discover the story of the tapestry's creation through original sketches, photography, memorabilia and memories from those closest to the project.
For the first time ever, panels from The Great Tapestry of Scotland' will be exhibited alongside fascinating insights from Dorie Wilkie, lead stitcher and her team of 1000+ stitchers who worked on the project across Scotland.
The exhibition will also include original sketches and personal works by Andrew Crummy, the man behind the tapestry's beautiful illustrative designs depicting key moments in Scotland's history.
The Great Tapestry of Scotland was the brainchild of one of the world's best-loved writers Alexander McCall Smith.
The 44 Scotland Street author, together with historian Alistair Moffat, and with the artistic talents of Andrew Crummy, and more than 1000 stitchers from all areas of Scotland, formed a team set to produce the world's longest tapestries through one of the biggest community arts projects ever to take place in Scotland.
Alexander said: 'The return of the Great Tapestry of Scotland to New Lanark is a particularly welcome development.
'Since it was last here the tapestry has been seen by many thousands of people as it has continued its wonderful journey across Scotland. It is particularly appropriate that it should come back again to this setting with all its rich historical associations.
'The tapestry embodies many of the ideals that gave New Lanark its important role in Scottish history – education, art, and concern for others are values which underpin both the Great Tapestry of Scotland and Robert Owen's New Lanark.'
Taking 65,000 hours of stitching and using over 300 miles of wool (enough to lay the entire length of Scotland), illustrating 420 million years of Scottish history in 160 panels, this beautiful tapestry depicts the entire history of Scotland.
The exhibition, which opens at New Lanark on 18 May, runs until 1 July.
Alongside the exhibition, New Lanark will be running a programme of activities and workshops to allow visitors to engage with the tapestry, get creative and learn new skills. These include craft and storytelling Workshops, an exhibition sensory trail, embroidery demonstration and 'dementia friendly tours'.
Jane Masters, New Lanark heritage manager added: 'New Lanark staff and volunteers have attended Alzheimer Scotland's Dementia Friends Scotland information sessions in order to deliver the dementia friendly tours, allowing people living with dementia, their families and support networks to enjoy the Great Tapestry.
'New Lanark Trust will be supporting the charity's work to raise awareness of dementia in Scotland, by giving a discretionary donation from the proceeds of the tours to Alzheimer Scotland.'
New Lanark is delighted that Making the Great Tapestry of Scotland will be the second exhibition to open the redeveloped Exhibition Gallery in 2018 which will be followed by Game Plan – Board Games Rediscovered opening on 20 July.
Click HERE for more details.