A one of a kind piece in 22-carat Scottish Gold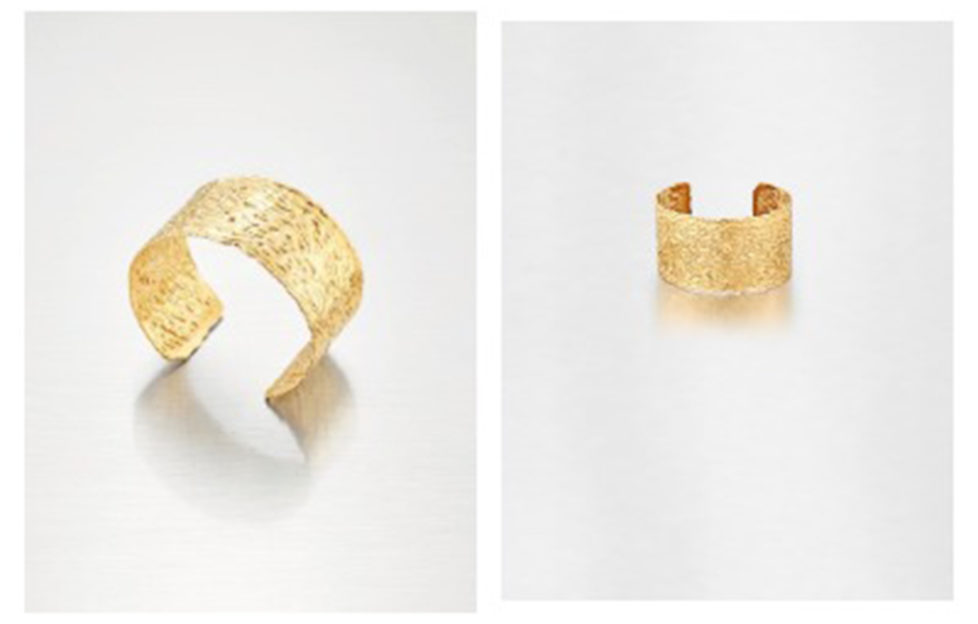 Christie's will hold an auction of Important Jewels next week, at which bidders will have a unique opportunity to obtain a one-of-a-kind piece created in rare 22-carat Scottish Gold.
Edinburgh jewellers and Royal Warrant Holders, Hamilton & Inches, have crafted a cuff bracelet as part of their series of celebratory jewels using the gold, which is mined from the Cononish Gold Mine at the foot of Ben Lui in the Highlands.
This is the only known source of commercially mined Scottish Gold and Hamilton & Inches are the only fine jewellers in the world to have access to it.
Their team of artisan craftsmen have created a spectacular range of stunning jewels, including the cuff, which bring out the natural beauty of the gold while celebrating Scotland's proud heritage.
While other pieces in the inaugural Scottish Gold collection are embellished with dazzling jewels, this unique cuff is enhanced with artisanal skill, with delicate hammering showcasing the subtlety of the precious metal.
All of the gold employed in the Scottish Gold collection is Single Mine Origin (SMO) and refined without coming into contact with any other gold.
This gives it an ethical edge over the gold found in many other pieces of jewellery, which use gold from several sources in one piece, making traceability all but impossible to achieve. This commitment to ethical and sustainable practices is key to the operation of the mine, and is carried through to Hamilton & Inches' designs, some of which celebrate the wild landscape which has shaped the gold: the hammered surface and organic edging of the gold cuff, for instance, was inspired by the shimmering cascades of the Tyndrum waterfall, located alongside the Cononish Gold Mine.
The Scottish 22 Carat Gold Cuff Bracelet, accompanied by Scottish Gold Origin Certificate, will be in Lot 35 with an estimated reserve price of £6,000-£8,000. Viewing will be available from 22 November.
The sale takes place on 27 November at Christie's London auction house, at 8 King Street, St James's.