You can try the 51 finalists in our whisky challenge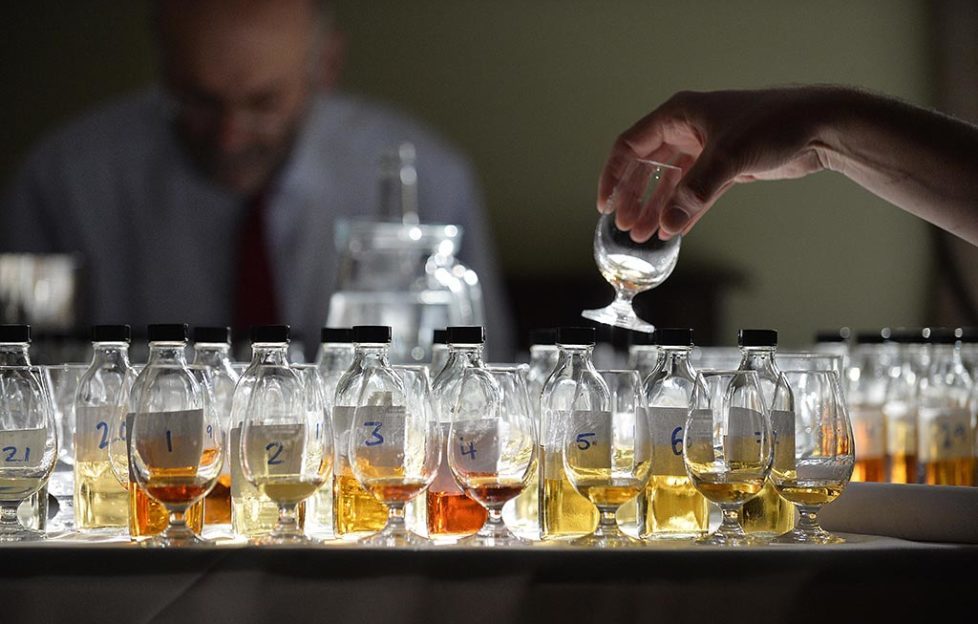 There's not long to go until we find out the winners of this year's Scottish Field Whisky Challenge.
Our expert judging panel of nine met last week at the Scotch Malt Whisky Society's Vaults, to go through the finalists.
They were presented with a total of 51 drams on Friday, and carefully went through them, deliberating each of the whiskies in turn.
Having done this, the whiskies then went forward from the knock-out round, to a final deliberation in the afternoon.
The judges started their tastings at 10am, and by 5pm, the winners had been decided upon.
Earlier in the summer, a group of Scottish Field readers met to give their thoughts at a sampling day.
Now, if you fancy trying the 51 finalists for yourself, then you're in luck.
The 'Lang Lunch', in association with Cask & Still Magazine, is being held on 26 October at the Ghillie Dhu, Edinburgh.
Be the first to find out the winning whiskies from the 2018 Scottish Field Whisky Challenge at this exclusive and intimate event.
There will be drinks on arrival, followed by a three course meal and 1/2 bottle of wine.
Attendees will also be able to sample a range of award-winning whiskies and mingle with the merchants.
Tickets are £75.00 (limited availability) and to book call 0131 551 7936.