Distillery manager crowned whisky icon of the year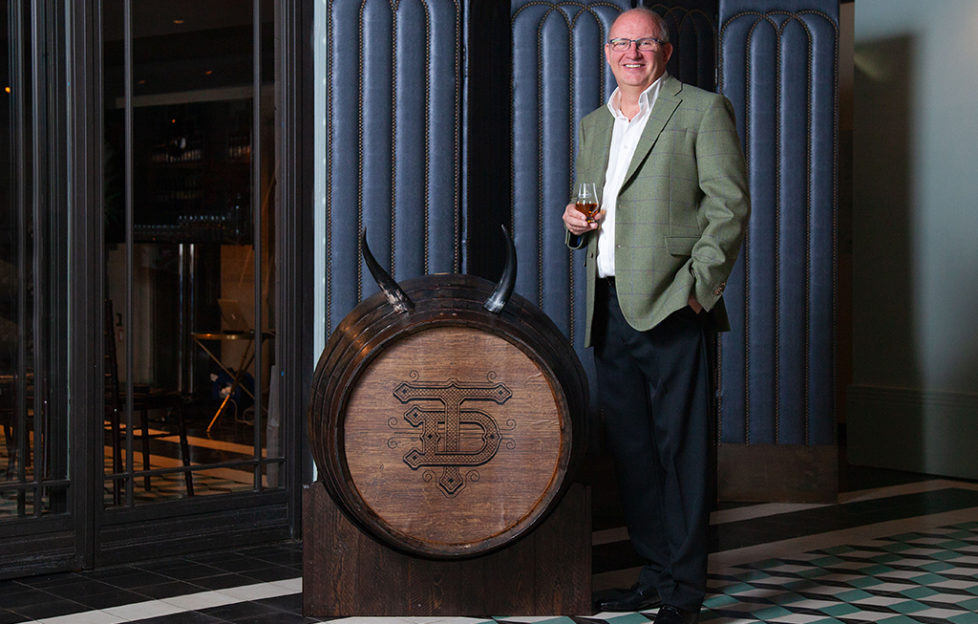 A distillery manager from Speyside has been crowned the best in Scotland as part of Whisky Magazine's Icons of Whisky 2019 awards.
Sandy McIntyre, who is distillery manager for Tamdhu Speyside Single Malt Scotch Whisky, near Aberlour, was named whisky icon of the year at a special awards ceremony in Edinburgh.
Sandy joined Ian Macleod Distillers as Tamdhu Distillery manager in November 2014, where he is responsible for all aspects of production and warehousing, including managing a team of 17.
The Icons of Whisky Awards recognise the people that complete the whole dynamic of the whisky industry. The Awards also celebrate the industry's top bars, producers and retailers.
Sandy McIntyre, Tamdhu Distillery manager said: 'I'm extremely proud to have been recognised by my industry peers with this prestigious accolade, which is a great reflection on the whole team here at Tamdhu.
'The Icons of Whisky 2019 award is the latest in a growing number of accolades for Tamdhu this year, including being part of winning Global Distiller of the Year 2018, and a Gold Award for Tamdhu 10 Year Old in the Asian Spirits Masters 2018, and Gold Awards for Tamdhu Batch Strength 003 in the San Francisco World Spirits Competition 2018 and International Spirits Challenge 2018.'
Christopher Coates, Scotch whisky editor for Whisky Magazine, added: 'Distillery Manager of the Year is always a hotly contested category. Sandy McIntyre has undoubtedly excelled throughout the year and has become well known in the industry for leading a motivated team through a long period of technically challenging infrastructure investment at Tamdhu Distillery.
'Sandy also made the headlines this year by leading a team that has installed one of the UK's longest and highest fish passes, replacing a dam installed 120 years ago when the distillery was first built. We're proud to raise a dram in honour of his achievements and name him as one of our Icons of Whisky for 2019.'
The winners of this regional heat, including Tamdhu's Sandy McIntyre, will now go forward to be considered for the Global Icons awards, which will be presented in London on 28th March 2019. Decisions are reached following nomination and voting by the industry and consideration by a Whisky Magazine panel.
Only the best Oloroso sherry seasoned American and European oak casks give Tamdhu its natural, dark amber colour, intense richness on the palate and its deep, long finish. Tamdhu exclusively matures in sherry seasoned casks, which are crafted in the family cooperages and bodegas of Jerez for up to 6 years before beginning their journey to Scotland.
For more information on Tamdhu, visit www.tamdhu.com.