A Week in Whisky: Taking 'Precious Time'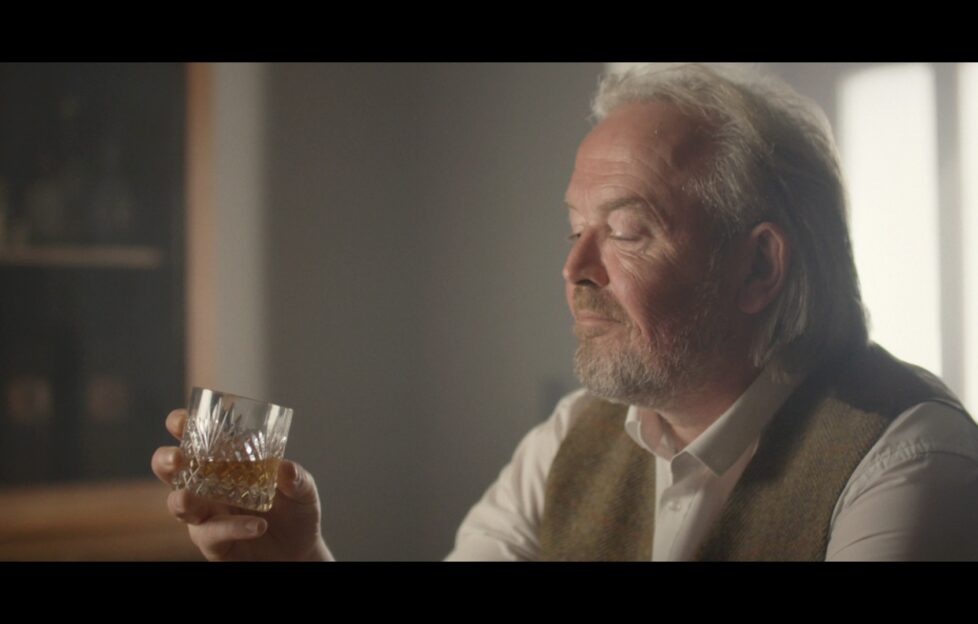 Peter Ranscombe takes another light-hearted look at the world of whisky…
FEW photographers or directors can compare with David Eustace.
He's long been a firm favourite with Scottish Field readers, whether it's for his celebrity photos or his more arty work.
Now, he's turned his lens on Balblair distillery in Easter Ross.
Eustace was commissioned by the distiller to explore the "unrushed craft" behind its whisky.
The result is entitled "Precious Time" and you can watch it here.
The film follows distillery manager John MacDonald as he writes a letter.
Eustace said: "The letter John writes in the film is a vehicle to highlight the value of the personal touch and the considered time taken to create it.
"Likewise, celebrating a malt whisky given equal respect and one John's proud to associate his name with."
He added: "One of the most enjoyable parts of whisky, for me, is that moment before you drink it.
"The key shot of the film is when John lifts the glass, looks at it and the film cuts just before he drinks it.
"This is because that moment is his time, his enjoyment – that is the precious time."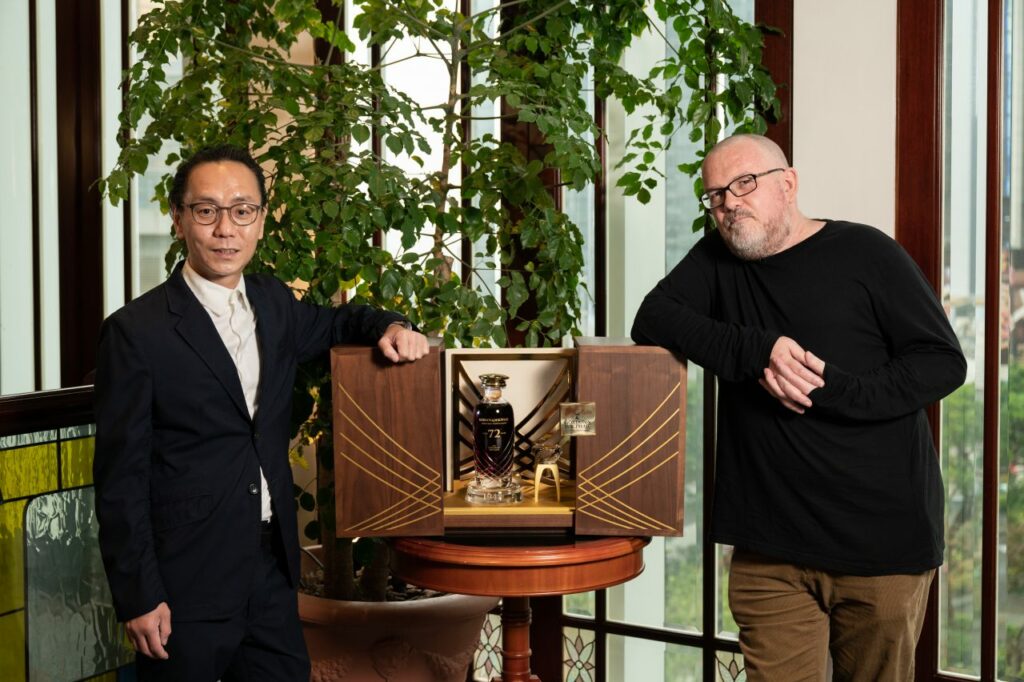 Auctions, auctions, and more auctions
Circling back to last week's column, and that 72-Year Old Glen Grant from bottler Gordon & MacPhail sold for HK$937,500 at Bonhams in Hong Kong – or about £95,000 if my calculator's working properly.
The bottle was accompanied by a painting entitled "Year of the Dram", depicting Hong Kong in 1948, the year the whisky was distilled, and a digital proof-of-purchased called a "non-fungible token" (NFT).
Christopher Pong, Bonhams' head of sale, said: "Having recently been named the 'World's Best Single Cask of the Year 2022' and 'Scottish Single Malt Whisky of the Year' in Whisky Bible, the Glen Grant 1948 is simply extraordinary.
"We are also pleased to be the first to offer a lot with an NFT work at a whisky auction."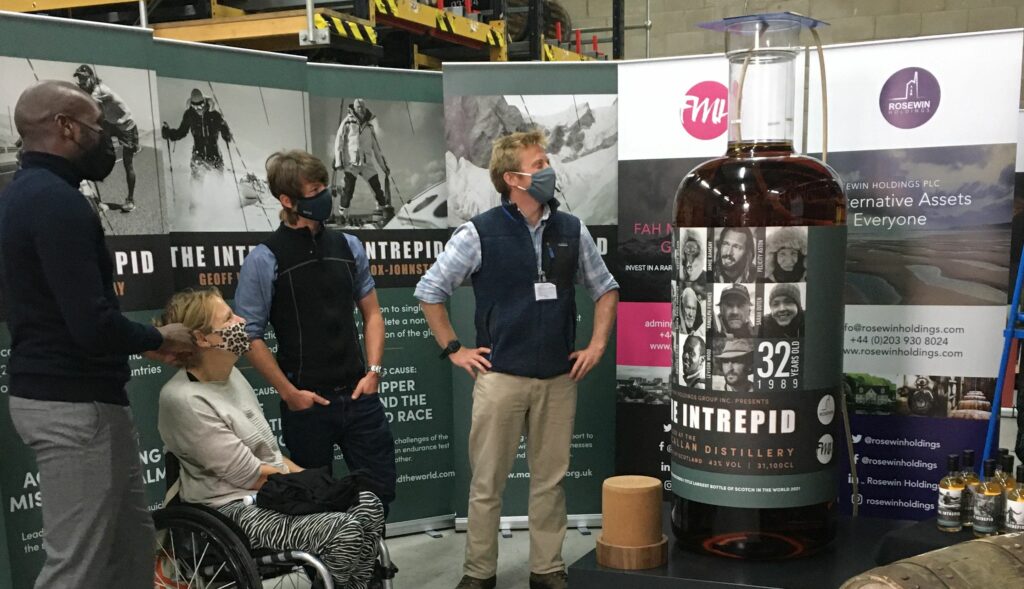 The world's biggest bottle of Scotch goes under the hammer
Staying with auctions, and the world's largest bottle of Scotch, named "The Intrepid", has sold for £1.1 million at Lyon & Turnbull.
Standing at five feet and 11 inches tall, the bottle contains 311 litres of 32-year-old single malt from The Macallan – the equivalent to 444 standard bottles.
The massive bottle was sold to raise money for charities selected by the 11 explorers that feature on its label, including Marie Curie – selected by Sir Ranulph Fiennes – and the Campaign Against Living Miserably (CALM), chosen by Jamie Ramsay.
Daniel Monk, founder of The Intrepid Project, said: "I started contacting explorers during lockdown to get them on board and found people who could make and fill the largest bottle of Scotch whisky and together we have achieved the dream."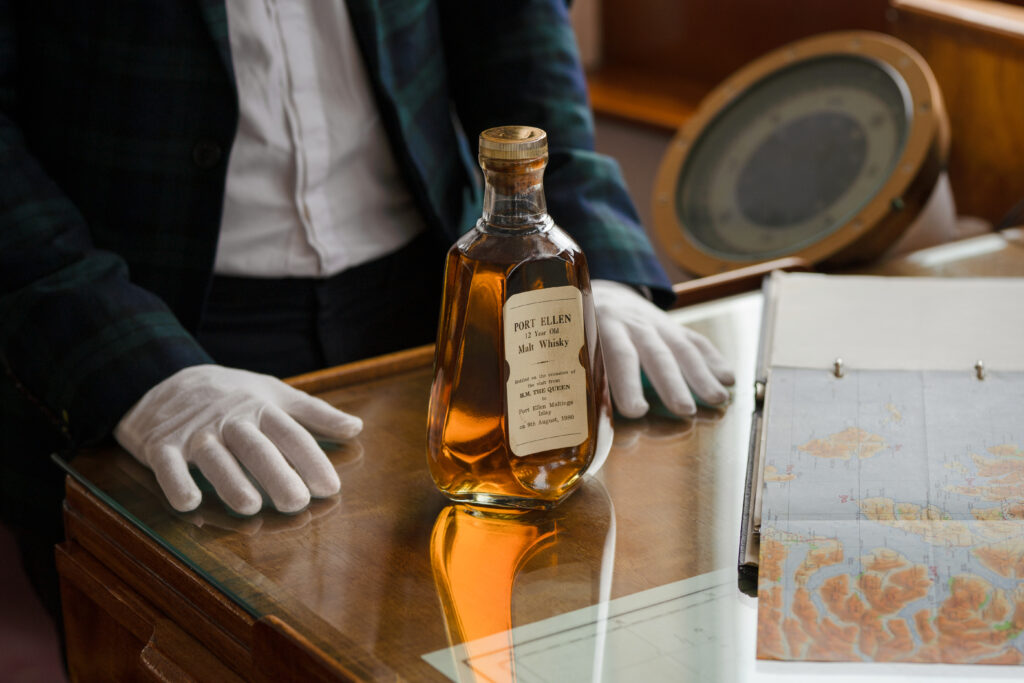 Lurking under the stairs…
In online auction news, a bottle of Scotch found under the stairs of a house in Edinburgh is among the lots for which bidding has begun today.
The Port Ellen 12-Year-Old "Queen's Visit" was bottled – as the name suggests – to commemorate Her Majesty's visit to Islay 42 years ago.
Owner Gordon McIntosh said: "When we were selling our family home in Edinburgh over 23 years ago, the Port Ellen was one of a number of bottles I discovered by chance under the stairs.
"It was, luckily, kept upright and undisturbed in our home until we sold the house in 1998 and it moved through to Glasgow with me, re-establishing its position under our stairs."
Check out extra auction news in Mark Littler's in-depth column – with more coming from Mark next week.
Awards success for Doctor Bill's whiskies
It wouldn't be "A Week in Whisky" without some awards news, and this time it comes from Glenmorangie and its stablemate, Ardbeg.
Glenmorange picked up ten gold medals at the International Spirits Challenge, while Ardbeg carried off a further three.
At the San Francisco World Spirits Competition, the pair won 12 awards, including four "double golds" for Glenmorangie and five for Ardbeg.
Bill Lumsden, director of whisky creation at the two distilleries, said: "I'm so pleased that the mocha flavours of Glenmorangie Signet were hailed, along with so many whiskies from Glenmorangie's delicious core range."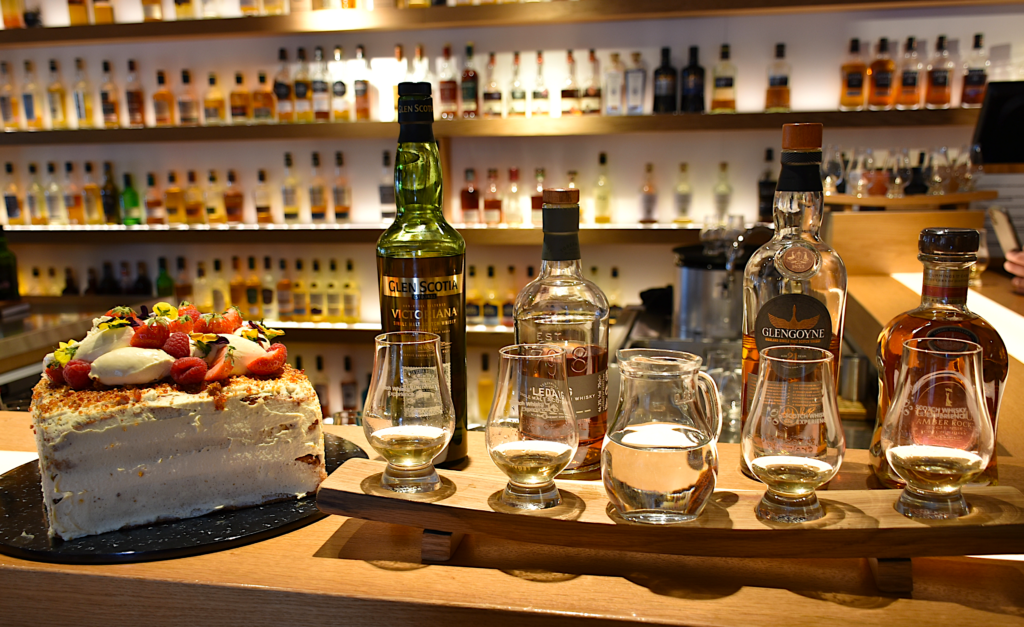 And finally… Happy birthday to you
Congratulations to Amber, the restaurant and bar at the Scotch Whisky Experience in Edinburgh, which celebrated its 21st birthday on World Whisky Day last Saturday.
Father and daughter team David and Wendy Neave have guided the venue since day one, with David serving as executive chef and Wendy as head of hospitality.
The team is marking the anniversary by serving a flight of four gins – only kidding – whiskies.
Wendy chose a 21-year-old Glengoyne, senior restaurant manager Billy Somerville selected an 18-year-old Ledaig to mark his 18 years with the venue, team leader Liam Parr picked Glen Scotia Victoriana, and assistant restaurant manager Rachel Grey opted for Cardhu Amber Rock.
Read more news and reviews on Scottish Field's whisky pages.