Watch the first haggis to reach space…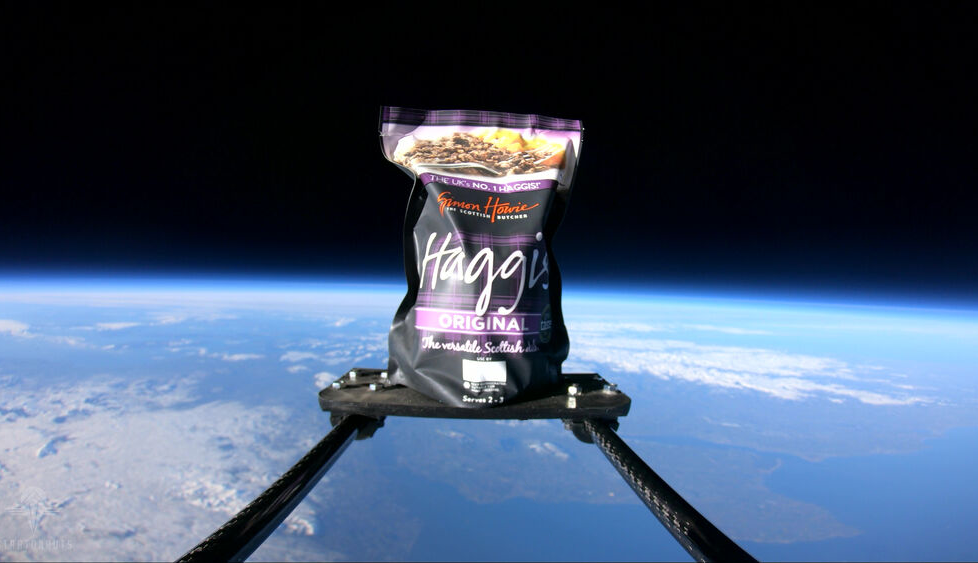 BUTCHER Simon Howie has launched a haggis to the edge of space.
Scotland's national dish was loaded onto a high-altitude balloon, which start-up company Stratonauts released from the butcher's base at Dunning near Perth.
The balloon soared to a height of 107,293 feet – more than 20 miles above the Earth's surface.
The haggis reached a height four times higher than Everest and three-and-a-half times higher than the height at which a jumbo jet cruises.
Having returned safely to Earth, the haggis will now go on display at the butcher's head office.
Howie said: "After a year like no other, we wanted to kick off 2021 by lifting the spirits of the general public.
"Burns Night is one of the most important dates on the food calendar for us and we wanted to mark the occasion by sending the UK's best-selling haggis to the edge of space."
Watch a video from the flight on Simon Howie's website.
And tuck into more news and reviews on Scottish Field's food and drink pages.