Spirits are high as Eden Mill boosts its annual sales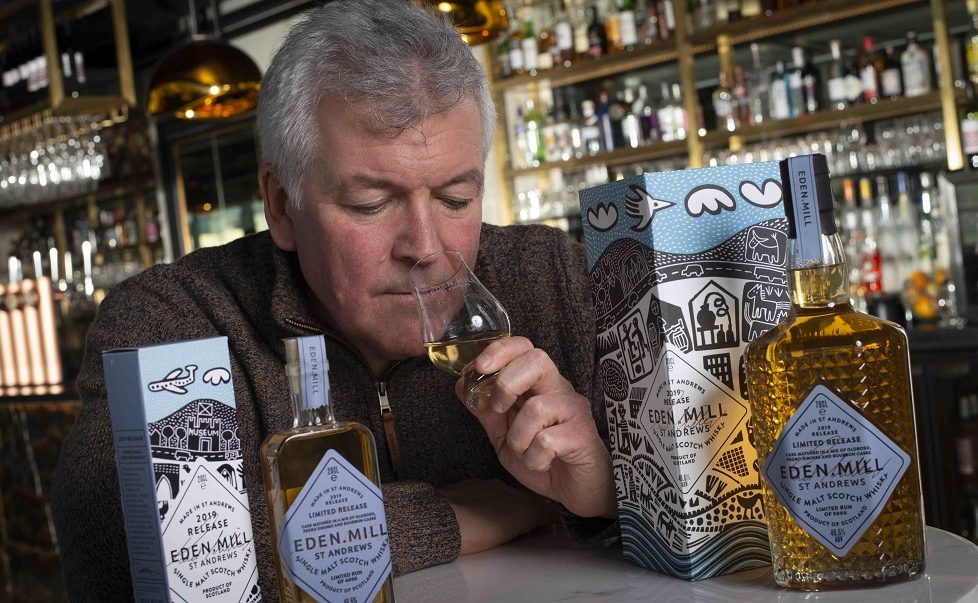 Award-winning distiller and brewer Eden Mill has announced a 48% surge in revenue for the year ending March 2019.
Total turnover increased to £8 million as the company expanded its portfolio of drinks under the Eden Mill brand.
Operating profit for the year will grow to £495,000 with the current year's profit forecast projected at £800,000 driven by increased sales and improved efficiency. With sales in the first six months of the current year up 17% the company is on track to achieve 2020 forecasts.
Eden Mill is a premium luxury craft spirits brand rooted in the iconic town of St Andrews.
Paul Miller, co-owner and founder of Eden Mill said: 'We're delighted with our financial results for the last twelve months. Gin sales are on the up and whisky is creating real long-term value for the business."
He continued: 'Our strategy is based on innovation, experience and convenience as we develop new products, grow our visitor attractions and ensure we are targeting the right customers with the right products. We are especially pleased with sales of our "ready to drink" range which has attracted a new audience to gin."
'To achieve our expansion goals, we are currently in talks with third parties and evaluating longer term funding options to create the first carbon neutral distillery and visitor centre. In addition, we are also looking to significantly expand our whisky production capability. The new distillery is on track to open at the end of 2020"
The successful integration of the Cumbria-based Eden River Brewery, acquired in February, has given the company a flexible and efficient NPD facility while also providing greater headroom for growth in gin and beer production.
Eden Mill's range of products includes a premium gin selection, gin liqueurs, pre-mixed cocktails and gin cans, single malt whisky and a portfolio of local beers. Eden Mill Original Gin was voted Scottish Gin of the Year 2018 at the Scottish Gin Awards. The company's visitor experience in St Andrews is rated as the '#1 thing to do in St Andrews' on Trip Advisor.
As part of a plan to engage further with their customers, Eden Mill currently operates two venues for their Blendworks Gin School experience, where visitors can create their own gin.
Paul added: 'Gin tourism is a new and growing experience with numbers up 42% over the past decade in Scotland. In addition to the Blendworks Gin Schools currently located in St Andrews and Glasgow's Princes Square, we are developing our 'Blendworks On Tour' experience with pop-ups in Edinburgh and London in the planning".
Eden Mill recently announced the launch of its new 0% ABV range, Eden Nill. Two distinct flavours will be available in the ready-to-drink range; the Original Gin & Tonic, and the Love Gin & Rose Lemonade.
Eden Mill recently ranked 38th at the 23rd annual Sunday Times Virgin Atlantic Fast Track 100. The league table which outlines the UK's fastest-growing private companies, saw Eden Mill beat the likes of Aberdonian firm BrewDog which ranked 57th out of 100.
The company also announced a brand-new commercial partnership with the SEC Campus in Glasgow earlier in the year. SEC is home of The Hydro, Scotland's biggest live entertainment venue. Eden Mill are the Official Gin Partner of the venue.